Playboi Carti and Lil Uzi Vert exchanged shots on social media yesterday, adding intrigue to the question of if the two iconic artists are actually beefing.
We have to wonder: Are they best friends or mortal enemies? Is this raw emotion or desire for publicity?
Thursday, Carti dropped a single, "@ MEH," after months of silence and stans pleading for new music.
@ meh ! out now !https://t.co/LTLvqrccVx

— 🧛🏿‍♀️ (@playboicarti) April 16, 2020
And it bumped.
This song is the perfect springtime banger. Calm enough, but still makes you want to move your feet and throw your head up in the air as you shake your shoulders and sing Carti's lines.
Following the track's unannounced drop, Uzi posted a picture of Carti's cover art on his own Twitter and Instagram, with the caption "Just meh." Now was this a nod to his contemporary or a shot at the quality of the song?
Just Meh . pic.twitter.com/I8D1vtcDcY

— Uzi London 🌎☄️💕® (@LILUZIVERT) April 16, 2020
My initial reaction, like many people I think, was belief in the former. But Uzi and Carti are two of the most unique and enigmatic artists we have in the game right now. It wouldn't be the strangest thing to imagine them having beef over something the rest of us are not privy to.
Carti responded on Twitter by possibly mocking Uzi, and hinting at dropping more music Monday.
. MoNDaY

— 🧛🏿‍♀️ (@playboicarti) April 16, 2020
It didn't take long for the renaissance man to respond.
. MoNDaY

— Uzi London 🌎☄️💕® (@LILUZIVERT) April 16, 2020
About a month ago when Eternal Atake dropped, Uzi tweeted this.
Soon as HE drop imma drop again.

— Uzi London 🌎☄️💕® (@LILUZIVERT) March 19, 2020
All signs point to him thinking about Carti. To be honest, for Uzi, Carti might be the only worthy opponent in the hip-hop ring. And then, a thrilling Thursday night of back-and-forths happened. We can't help but be entertained.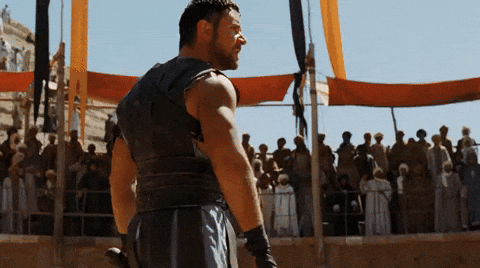 Whether or not Carti and Uzi are serious, or just looking to build up each other's numbers, it is a fact we will probably not know for some time, if ever. What do we know?
Carti just dropped a hot single in a time we need it most. And apparently, more music is on the way.
https://twitter.com/newchxppa/status/1250867919162146816?s=20
Also, Uzi did tweet once "he drop imma drop again." Does that mean we're getting new music from Uzi again too?!
---
What a time to be alive!