Necessity is the mother of invention. There is so much that is needed in the music industry but it can feel like things are slow to change. But there are those that spearhead that change, and UnitedMasters is one of them.
Where SoundCloud attempted to keep its platform democratic for all levels of music producers especially those on the come up, UnitedMasters went further and made it easier for those same musicians to spread their craft and get that bag too.
Truthfully, UnitedMasters is putting artists in charge of the music industry.
What is UnitedMasters?
UnitedMasters is an app that makes it possible for artists to upload their music to all the major distributors while staying independent. The app also provides tools for marketing.
In the age of DIY, UnitedMasters uses the resources of tech to help artists breach the gap of success. The company saves artists' big and small-time, money and most importantly creative freedom.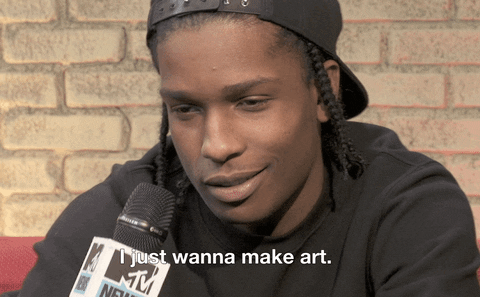 UnitedMasters is like a record company without all the rules and limitations, perfect for artists who are and want to stay independent.
---
How does it work?
You can upload your music to Spotify, Apple Music, Pandora, YouTube, Amazon Music, and TIDAL, all from one place. You can even release tracks from iMessage. But the app doesn't stop there.
After you upload your music you can check how it's doing with streaming metrics all in one place, for every track. No more checking Spotify and Apple Music separately.
A closer look at how the UnitedMasters app works.

Release music straight from your texts and much more.

Download it here: https://t.co/b4Iw1EiQlr pic.twitter.com/6MjoJALQMJ

— UnitedMasters (@unitedmasters) July 8, 2019
"The app puts all of that freedom and control in the palm of their hand. Our team has worked hard to create a product that is fast and easy to use so that a new generation of artists can grow and advance their careers straight from their phone," said United Masters Founder Steve Stoute.
The app isn't some experiment either, it's seen success with artists that are trying to stay independent and beat the record label contract system. UnitedMasters has 50,000 artists signed up. NLE Choppa has seen half a billion streams, three million new followers and a platinum single.
The Memphis rapper is also the focus of UnitedMasters' new documentary, exploring the rise to fame and navigating the music industry post-blow up.  Lil Tecca's track "Ransom" is the No.1 song on SoundCloud and still rising on Billboard Charts.
What else is there to prove? Tobe Nwigwe has sold out shows across the U.S. K'Valentine who was the voice of Hulu's Women's Month Campaign and Kota The Friend has millions of streams, since using the platform.
What's even doper? UnitedMasters also has partnerships with big brands like the NBA, NFL, Bose, and MLB.
---
Why switch from the traditional Record Label?
The startup was founded by Steve Stoute, the former president of Interscope Records. Stoute and likeminded individuals saw how record labels kept failing to change with the times, stuck on old marketing tactics and physical album sales.
Stoute brings a gaming mindset to music by targeting the most engaged fans with artists merch and concert tickets. UnitedMasters brings the most lucrative aspects of new tech together with the creativity, giving artists the fruits of their labor.
"Label started doing 360 deals because they margins were drying up [as CD sales declined], but they weren't providing a 360 service" Stoute explains.
When they sign up, artists pay a competitive rate to UnitedMasters in order to distribute their music. Both the artist and UnitedMasters split the royalties but – and this is major –the artist gets to keep the rights to the master recordings.
"It's very important that an artist's jobs is to be a great artist" says Stoute. "The infrastructure around them should be helping them get more money at efficient rates, not owning their masters and taking from them."
With UnitedMasters, Prince's advice to ditch your exploitative record label is lucrative. Chance, The Rapper will no longer be the exception to the rule. And Nipsey Hussle's vision to own the fruits of your labor continues.
Never forget when Prince won Artist of the Decade and got up there and told everybody to get out of their record label contracts. 😂🐐 pic.twitter.com/gkLk1h65HK

— UnitedMasters (@unitedmasters) July 6, 2019