The hype around the Brock Lesnar v Jon Jones fight continues… in WWE?
Brock Lesnar and Jon Jones have been the talk of the sports world recently.
Jones came back to UFC 214, challenging Daniel Cormier for the Light Heavyweight Belt after a string of incidents such as a hit and run and a positive PED test at UFC 200 stripped Jones of his belt.
Before UFC 214, Jon Jones said that he'd love to fight Brock Lesnar if he came back to the UFC.
Brock responded saying he'd fight Jones "anytime, anywhere."
Sounds like Brock and Jones are both on board with fighting, however, Dana White said the fight most likely won't happen because neither Jones nor White have heard from Lesnar in a long time.
---
WWE has even used the Jones/Lesnar story in their own recent storyline with Brock saying that if he loses at the upcoming Summerslam PPV, he will leave WWE.
https://www.youtube.com/watch?v=1-QjA3UqLH4
Paul Heyman even mentioned an "ultimate challenge." Sounds similar to the "superfight" between Jones and Lesnar would probably be billed as.
Imagine how many eyes would be on the UFC product if these two went at it…
---
This drives both stories because rumors have been swirling that Brock is going to leave WWE to get back into UFC.
Even though Lesnar is 40 years old, he's still in tremendous physical shape. However, this fight with Jones gives him a 40 lb. advantage.
It wouldn't be healthy for him to cut weight as he already has a history with diverticulitis. If it were to happen, the UFC would have to make the fight unsanctioned.
---
Brock is still serving a one year suspension from the UFC for testing positive for PEDs. So realistically the fight may not happen until 2018.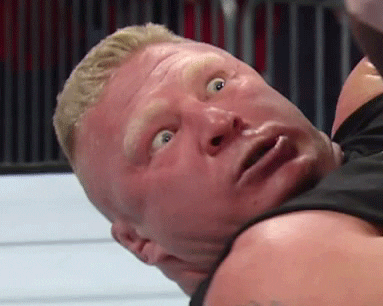 But if both sides are really serious about taking each other on, I don't see why they couldn't make this match made in Octagon heaven happen ASAP.
Lesnar v. Jones would be one of the biggest draws of the year, way bigger than Mayweather v. McGregor. This clearly has the chance to be one of the biggest events in sports history.