AI Face Tech can be dangerous in many ways. It can mean no freedom and privacy in a police state. It can mean increasing difficulties with recognizing what is real. And it can mean growing distrust online.
The latest resurgence in AI Face Tech popularity goes to FaceApp. The App uses Face AI to edit photos you upload of yourself. These edits include changing hair color, eye color, and facial hair. The most popular however, is seeing what you'd look like in a few decades.
View this post on Instagram
---
We should all be shook ones
The original fear about where and for how long FaceApp was keeping your photos is due to the developer company's headquarters in St. Petersburg. The suspicion that a Russian based AI company would misuse your data for malicious purposes is understandable. Considering the verified tampering of our democracy during the 2016 presidential election, hesitation is valid.
According to the setup of the app, the company deletes the photos you upload to the cloud in 48 hours. So, for the time being, there's no need to fear that someone from the company will later save and use your future old face.
However, that doesn't mean that someone else, with malicious or even neutral intent, cannot use your public social media photos to create the available AI versions of your face.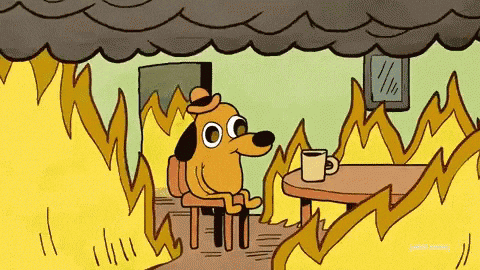 This means that trolls, or hackers, or foreign government agents or whatever they may be, can use your public photos to create photo versions of you to in turn make seemingly unique profile accounts to create more chaos.
Plus, with the 2020 Presidential Election coming up, it is quite easy to consider that those with malicious intent will use anything at their disposal to achieve their goals.
The Face app head quarters right now : #FaceApp pic.twitter.com/exqq0hDORT

— fred barnes (@fredbar10976437) July 18, 2019
---
America's tech privacy game is type trash
This isn't to say you should focus on combating foreign governments. Rather this is prime example of our own government being sorely unprepared for the consequences of technology.
We've discovered shortly after the 2016 election that many of our elected officials have no idea how the technology works. We need some millennials and tech-savvy government representatives to deal with the issues of tech.
Furthermore, privacy is definitely a right and freedom that we should protect and fight for. But, we won't have the tools to do that if our democracy is continuously undermined by foreign entities.