It is the middle of May and we're, now, months into the destruction and disturbance of the global pandemic that is COVID-19.
All walks of life have been affected by the novel coronavirus, as comprehensively covered on the news, radio, and in general discourse. But it is "the underreported" that deserve some shine and notability.
Just because someone else's issues are more severe, that doesn't make yours any less real. As a great anonymous person once said, "Don't say 'don't be sad, some people have it worse.' That's like saying 'Don't be happy, some people have it better.'"
I digress to point out that student-athletes are a niche group that has been completely thrown into a whirlwind of change. A deluxe month+ of excitement awaited them, just to be snatched out from right in front of their faces in the time it takes Mike Tyson to throw a combo even at 53 years old.
And to make matters worse, student-athletes are constantly told to keep their eyes on the bigger picture.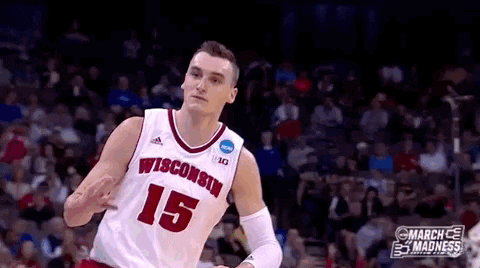 It is true, the most important thing right now is life and death, but livelihood, experiences, and memories are all essential aspects of living too.
Student-athletes at the end of their Winter season, and those just gearing up for Spring season, have had enjoyment and possibility snatched from them. For some, the NCAA tournaments were a chance to showcase their abilities and hopefully move on to the next step, the professional level.
We wanted to give them some shine and analyze how the absence of their sports, often their entire livelihoods, has affected them.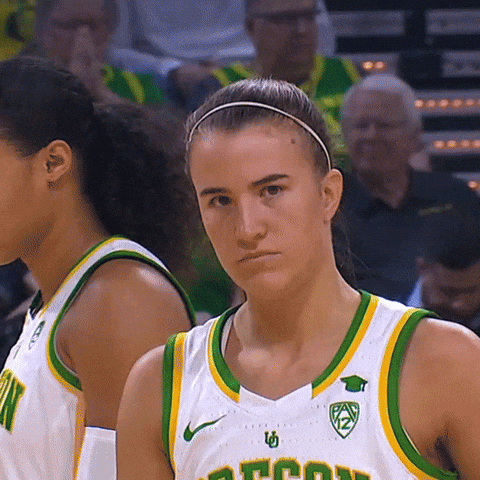 Student-athletes understand the bigger picture and implications of health and safety right now. But that hardly numbs the pain of what they worked so consistently hard for being taken away.
Sabrina Ionescu, the best player in women's college basketball, was picked number one in the WNBA Draft by the New York Liberty (shketit). Still, she was not able to do her thing in the NCAA tournament and get the opportunity to give Oregon its first women's NCAA tournament win in program history.
Watching her on the hardwood one last time in white and green would've been so special.
Obi Toppin is another superstar college basketball player, expected to go high in the NBA Draft, but unable to give his school Dayton a chance to win the NCAA tournament.
View this post on Instagram
Of course, the thrust into the world of professional sports is desired. And in some cases, it is all student-athletes have been dreaming of their entire lives. But one last shot at a college trophy, one last shot to leave everything on the floor with your brothers/sisters is something that cannot be measured. And that is a moment these student-athletes (especially seniors) unfortunately have to live without.
Still, the resilience shown by student-athletes is commendable. They're not complaining, they're working. And in some cases, helping the efforts immensely to combat the coronavirus.
View this post on Instagram
But the sport that has gifted them with so much remains like a distant cloud of smoke. Able to be seen, but not felt.
View this post on Instagram
Student-athletes are already unappreciated in the financial sector. Now their livelihoods have been uprooted, and in many cases, taken away is their chance to show they are built for the next level.
For MLB Draft prospects, the near-assurance that they would be moving onto the next level is suddenly not so sure. Instead of the 40 rounds for athletes to be chosen, this year there will only be five.
This literally means that over 1,000 kids who thought they would get drafted now won't. A thousand. https://t.co/FP958Rmc1U

— Jayson Stark (@jaysonst) May 8, 2020
Forbes said in an article that the cancellation of the Men's Division 1 basketball tournament in March cost the NCAA around $375 million. The college football world could be significantly affected too if the virus is not largely mitigated by the fall.
Could the suspension of the 2020/2021 season for major sports spell the end for the already-reeling NCAA?
And for families that are struggling financially, such as the Montgomery family, a college scholarship would have meant the world. Now, colleges face the fact that they will not have as much money to dole out for scholarships, and senior high schoolers face the brunt of this uncomfortable truth.
But college-athletes' stories are not forgotten, their chance at redemption is not past salvation.
The tide is changing, though, for student-athletes, and if the NCAA is not smart, the organization will become obsolete in several years once the NBA and other professional leagues find a smoother transition for their athletes.
Right now, like student-athletes, all we can do is wait and see what happens.