The world of gaming is a vast universe with tons of personalities. But one person you should know in the realm of streams is Keeyuh. With over 200k subscribers on YouTube and nearly 400k Twitch views, 26-year-old Kia from Newark, New Jersey is thriving. I got to talk to Kia and ask her about her growing platform.
Kia has been gaming since she was a kid. Her father bought her and her sister a Playstation when she was five and her grandmother got the fam a Nintendo.
"The first game(s) I found myself glued to were Parappa the Rapper and Frogger. Me and my sister would play for hours after school! On weekends the go-to game was Mario Party at grandma's house though! We used to fight over that game fasho."
After being convinced by her friends of her skills in the game, her first-ever upload to YouTube was "Call of Duty Ghosts." She had been playing for years but felt that she failed as a Call of Duty player for a few reasons, mainly because of the diminishing interest in the game on YouTube.
"Plus I'm a BLACK GIRL stepping into that lane. So that definitely didn't work out BUT, I'm still a beast at Call of Duty. LOL"
It had been a while of consistent gameplay before Keeyuh's platform really exploded. Like I mentioned in a previous article, Kia's tweet of fan fave sim, Olivia, dying went viral. I asked the simmer how she felt when she became Twitter famous.
"When the Olivia Tweet went viral I was shook. That's the only word I can think of… SHOOK. It went viral FAST too! Literally OVERNIGHT. I was so excited though. I cried I smiled, I felt the love."
But how did she start really gaming? Kia told me her passion became her job when she used her free time to build something she loved.
"I wasn't working at the time at all"
Kia's experience goes to show that you don't necessarily need a traditional source of income to pursue your ambitions. Money does not equal ambition.
But what does Kia do when hitting a gamer's block? Gaming is fun but too much of anything can bring feelings of boredom and lack of motivation. What then? Kia shared that to stay consistent during those times she creates a random new objective.
"Every time I try to do an actual Sims 4 challenge it's so boring. So instead, I download crazy mods. One of my go-to mods is Extreme Violence, I know for a fact whenever I download that we are bound to have fun!"
Kia's favorite video since her start is a recent one called "Olivia Gets Married." For anyone who follows the Olivia saga, you know that Olivia is not in a committed romantic relationship with her baby daddy which made the video outrageously genius and engaging.
Kia tricked her subscribers into thinking Olivia married her non-committal baby daddy, who she's been broken up forever.
"I played my gameplay as I usually would but a few things were off about it and if you follow the story, you instantly notice something isn't right."
Fans saw Olivia getting married to Marcus Flex with her parents who are known to be dead attending the wedding. Other hints that something was up included the celebrity children being helpful and cleaning despite usually being extremely spoiled.
"Turns out, Olivia had a bad dream! So yeah, it was fun for me because I know all my viewers were scratching their heads."
The video is a perfect example of Kia's master storytelling skills and creativity. Because of her growing artistry and uniqueness in the industry, I asked her what advice she would've given herself at the beginning of her journey as a YouTuber and Twitch streamer. She emphasized uploading regularly to give people the entertainment they look forward to.
"Be consistent. Consistency is really the key to this."
View this post on Instagram
Speaking of consistency, Kia vows to keep being herself despite however large her fan base and supporters become. And being herself means keeping her more mature content despite younger fans watching her videos.
She told me she doesn't condone young girls watching because it's not kid-friendly and they just can't relate to her. Her target audience is adult gamers.
"There are people 21+ that play video games and carry on the same way I do. That's my target audience. Grown people who enjoy grown gaming/commentary."
So what will grown people be playing in the future? Kia thinks that the future of gaming is in virtual reality.
"VR is optional right now but I imagine a whole new level of being immersed in the future. I imagine all games will have VR for sure or some kind of AI technology."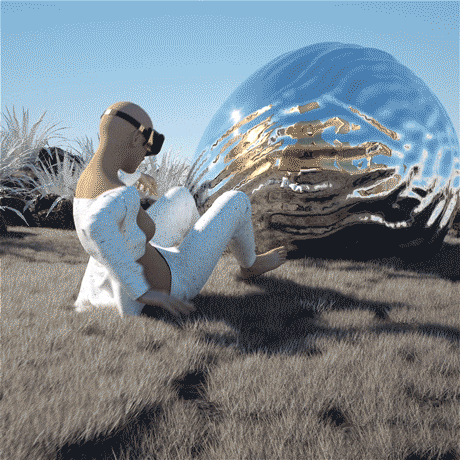 Keeyuh recently just completed a year as a Twitch partner and has over 400k twitch views. Kia knows that her supporters genuinely love her and want to see more and that's why they stay.
"I use my platform to promote being yourself and so many people appreciate it so I feel like I appeal to them in a good way and I will continue to be me even when I get 1 MILLION SUBS! I hope to see more people come along for the ride."
Kia recently started streaming story games including "Beyond Two Souls" and "Heavy Rain." She also announced that she'll be streaming the "Walking Dead" during the spooky season. So look out for some more fire content.