I don't know what it is about cold weather but it seems to come with a particular mood that can leave the most bitter taste in your mouth.
Open shoes and sandals are up there with shorts and watermelon for me. Just leave it back in the happier months. It has no place here. So I understand the hesitance Ty Dolla $ign's new album Beach House 3 initially gives.
BH3, which was released this past Friday on October 27th, is actually the fourth installment in a series that dates back to 2012 and the first as a studio album.
The first Beach House was released on October 1st, 2012 (not summer) and although the second installment was in July, Ty's Beach House EP  dropped in January 2014 which is anything but summer.
That's because Ty Dolla $ign's Beach House series, contrary to the name and artwork, is not about summer.
Ty Dolla $ign is interesting because he's that artist that people don't quite know, but they're positive they've heard before.
On top of that, it's hard to box in his sound. Is he a rapper? Is he a singer? If he's a singer, is it R&B? So when he drops "out of season" it just adds to his mystery.
But for those who follow music, he's no mystery at all.
Between "Toot it and Boot it", "Paranoid", "Or Nah", and "Blase" we're looking at over four times platinum in sales.
Not to mention having writing cred on hits like Chris Browns "Loyal", "Post To Be", and the Rihanna, Kanye West, Paul McCartney mash-up "Fourfiveseconds". The smooth chorus on 2 Chainz's 2017 hit "It's A Vibe" is thanks to this man.
So what's behind project title? While promoting the release of the album he stopped by VICE's Desus and Mero to explain. "It's more of a metaphorical thing meaning 'success,' he told the hosts.
When the Cali native was a kid, his parents used to take Ty and his siblings to a local beach community where they would pretend they lived, predicting where their rooms would be and so forth.
So, in aspirations of owning one, he named his first mixtape and now mixtape series, in homage to obtaining it.
"What I want to do with Beach House 3 is just let people know that, yeah, I kept these dreams alive and every fucking thing I dream of happens."
And when you listen to any of the tracks you'll begin to see that.
Songs like "So Am I", which features Damian Marley and Skrillex, though a romantic cut, has a smooth peace to it that you can only imagine "making it" feels like.
Even the joint "Sleep On Me", which features Future, has a lazy lure that contrasts the upbeat summer vibes you'd probably predict an album named Beach House to have.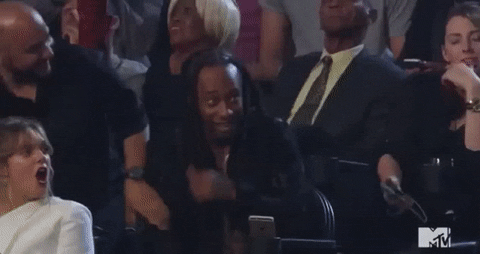 Once you actually get into the album you'll discover that you came across a gem and a really talented musician. Any questions of whether he's a rapper or singer will be answered. CC: "Message in a Bottle", "Famous" — which features none other than John Mayer — and "Droptop in the Rain".
Ty showcases how to mesh soulful runs, harmonizations, and songwriting with the fast-paced melody driven sound that dominates the industry —  and he actually stuck the landing.
The energy is positive throughout the entire album and will hold your attention from top to bottom. Most of all, it's inspiring to see how an artist saw something he wanted come together.
Basically, this album could have been called CPA, NBA Starting Guard, or World Renowned Basket Weaver; the concept is just dope. Beach House 3 is about being the best you can be and achieving your dreams.
Check it out for yourself.