Kulture Hub 2017 Fall Music Preview: 10 drops to circle on your calendar
Fall is underway and has already given us a few joints to sit with.
The Cool Kids and Kevin Gates both made comebacks in their own unique ways dropping Special Edition Grand Master Deluxe and By Any Means 2 respectfully this September.
G Herbo, Jhene Aiko, and Rapsody hit us back to back to back near the end of September with projects. And Macklemore even gave rap music another shot.
But the best is yet to come.
As we enter the final season of the year, we're going to need that special soundtrack to get cozy with. To stay low and hustle to. You know, to help celebrate the holidays.
Kelela | Take Me Apart | Oct 6
The R&B songstress Kelela is set to drop her debut album Take Me Apart via Warp Records, and everyone should be on standby.
The album's first single "LMK." is a personal record that shows off the singer's pen. There are clear jazz and other musical influences that go into the theme of her sound, but they offer a perfect backdrop to the drum of fall/winter.
If Take Me Apart is anything like her 2015 EP Hallucinogen then it's surely something to keep an eye on.
---
Gucci Mane | Mr. Davis | Oct 13th
Guwop has been having a hell of a year and a half since being released from prison and is continuing his amazing run by dropping Mr. Davis.
The 17-track album is littered with features including The Weeknd, Big Sean, Monica, ScHoolboy Q, and A$AP Rocky. Chris Brown also guests on the previously-released "Tone It Down," while Nicki Minaj lends a hand on "Make Love."
The album was originally supposed to drop on the 13th of September, but seeing it pushed to October 13, days before 10/17, it seems that fate has other ideas.
The trap god always has a banger up his sleeves so make sure you're on the lookout for this one.
---
DVSN | Morning After | Oct 13th
OVO signee DVSN, announced they'd be following up their 2016's debut Sept. 5th.
The Canadian duo is perfect for the fall. Their ambient instrumentals and heavy 808's will have you in your feels or in the feels of your significant other. Either way, it's a release to look at for.
---
Blu & Exile | The Beginning: Before The Heavens | Oct 20th
It's been a decade since the underground colt classic album Below The Heavens LP.
People who knew about the album cherished it and held on to the project like it was a novelty item, and in a way, they were right. There had been nothing like it before or since it's dropped.
In 2012, Blu and Exile released Give Me My Flowers While I Can Still Smell Them — an album they'd released in 2009 — but have not really written anything new.
Until now.
This is one that I can't wait to hear.
---
Fabolous & Jadakiss | Freddy vs Jason | Oct 31
Fab is notorious for dropping projects on holidays. This time he's teaming up with Jadakiss to deliver Freddy vs Jason just in time for Halloween.
Being that both emcee's are from New York I expect nothing less than bars.
---
Ty Dolla $ign | Beach House 3 | Oct 27th
Representing the new sound in R&B, talented musician and songwriter Ty Dolla $ign is expected to return back to the Beach House series with his third installment Beach House 3.
If the singles, "Message in a Bottle" and "Dawsin's Breek," which features Jeremih, are any indication of what we're to expect, then get ready for smooth, relaxing vibe music.
Ty still has his signature tone which gives any function the right atmosphere.
---
Travis Scott | Astroworld | TBA
Between his rumored new daddy responsibilities and wrapping up the DAMN. Tour with Kendrick Lamar, I'm sure Travis Scott has had his plate full.
But we're not hearing any excuses. Not with the promises he's made.
Back in August he announced that both his upcoming solo album, AstroWorld, and his collab project with Quavo would be dropping real soon,
"I think this might be the last club I'ma do until my album come out and shit," he tells the crowd. "I'm about to go away, in hiding for like a couple weeks, couple months… Me and Quavo album 'bout to drop real soon. AstroWorld 'bout to drop real soon."
I'm not sure when 'real soon' is, but I know such teases like a Quavo x Travis Scott mashup shouldn't be tossed around lightly. I guess we'll see.
---
Pusha T | King Push | TBA
At the top of the year, Pusha T announced that Ye was solely responsible for the production of his upcoming album King Push.
Since then a lot has happened. From Ye dropping his album, feuding with Jay, and fleeing to Wyoming.
Then earlier this month, Pusha announced that progress had been made. So much in fact that there were three different versions of the album.
While performing at the Made in America Festival he spoke on the progress of the album to Complex saying:
"If it drops this year, Album Of The Year. If it drops next year, Album Of The Year."
Well, let's see it drop first.
---
Kamaiyah | Don't Ever Get It Twisted | TBA
Kamaiyah's 2016 debut A Good Night in the Ghetto, got her name on all the blogs across the web and new fans desperate to know who she was.
The splash of the Oakland native's debut mixtape was so impactful it landed her on XXL's Freshman Class. Now the only thing missing is her official album.
Her pinned tweet on Twitter say's the album is coming soon. Let's hope it's this fall.
---
Nas | TBA | TBA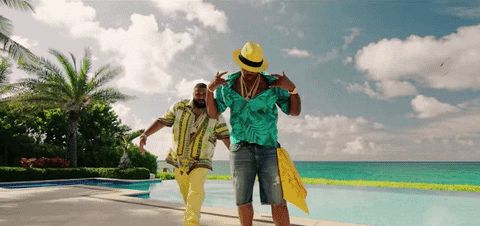 Nas' album should have been done. At least that's what he and DJ Khaled confirmed on the 2016's banger "Nas Album Done" (that's a pretty straightforward song title).
In Nasir Jones' defense, however, he's been on his business tip. Whether it's being a 'huge creative force' on the Netflix original The Get Down, managing Mass Appeal Records, or any of his venture capital investments, he's clearly not just sitting around.
What we can say is that Nas is not washed. Both of his verses on Khaled's albums were fire and Jay-Z has proved there is space in today's music for seasoned bars.
We'll just have to wait for it.