Black filmmaking was in pristine form in 2020. Artists released some of their best work, and many are just getting started.
Of course, these films were made to support the culture and tradition of Black art in film, but the awards followed that dedication and hard work.
Here is a list of 10 Black filmmakers and/or visionaries who won awards for their film work in 2020.
---
Chadwick Boseman
The legendary actor from Black Panther, Get On Up, and 42 tragically died in 2020 from colon cancer.
Boseman suffered for years behind the scenes with cancer, but continued to push through the pain to give the culture amazing performances that will stand the test of time.
Boseman's last two films Da 5 Bloods and Ma Rainey's Black Bottom are two of the best performances of his career. And the former also netted him multiple "Best Supporting Actor" awards in 2020.
With Oscar season around the corner for 2020, Boseman is poised to posthumously be nominated for "Best Supporting Actor" and possibly even other actor awards for both films.
His commitment to telling important Black stories, no matter his status or fame cements him as a legend. And still, the flowers he deserves will continue to blossom long after his death.
---
Kemp Powers
Kemp Powers is a writer and director responsible for creating some of the most heartwarming and powerful films of 2020.
Powers served as the writer and co-director of Pixar's Soul, a film about a New York jazz pianist trapped between earth and the afterlife.
Powers also wrote the script for Regina King's outstanding directorial debut One Night in Miami, detailing a fictional account of Malcolm X, Sam Cooke, Jim Brown, and Cassius Clay, all together in one hotel discussing the state of the Black freedom movement. It's safe to say Powers has had a great year.
Soul has won awards for "Best Animated Feature" at multiple festivals in 2020, such as the Indiana Film Journalists Association, and has already nabbed "Movie of the Year" from the American Film Institute Awards.
Black filmmakers were on a tear in 2020, and Powers was undoubtedly one of the stars. One Night in Miami is still poised to go on an awards-season run in 2021, making sure Kemp Powers' creative fortune rolls on.
---
Matthew A. Cherry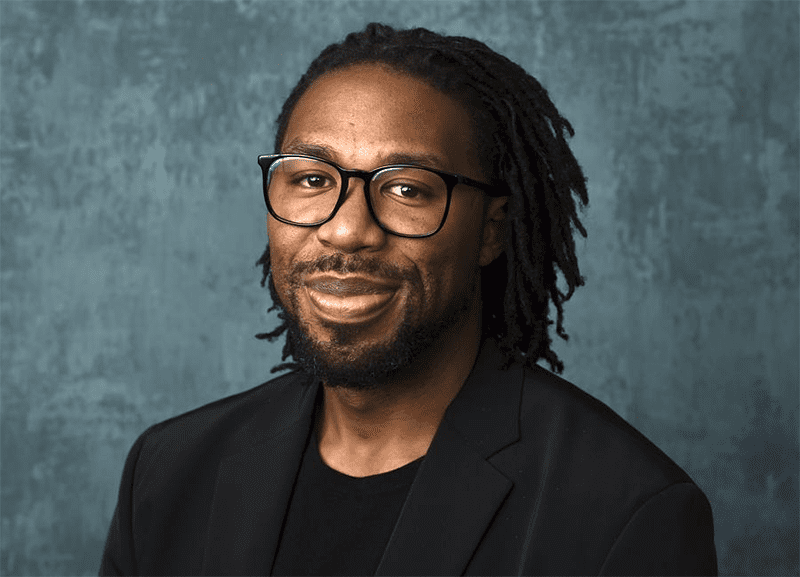 Matthew A. Cherry is a writer, producer, and also director, following the unconventional tradition of former NFL players pursuing their dreams of film and T.V. creation.
Cherry created the book Hair Love with illustrator Vashti Harrison, to give young Black girls a positive representation of their hair.
With the success of the book, Cherry looked to create an animated short film adaptation. So he linked up with Sony Animated Pictures to produce the film.
The success of this collaboration led to "Hair Love" nominated and winning the 2020 Oscar for Best Animated Short Film.
The film is a shining light of hope and love for young Black girls. And for it to be on the entertainment industry's biggest stage means the world. Black filmmakers like Cherry were truly on a mission in 2020.
---
Karen Rupert Toliver
This may seem like it's double-dipping since Toliver also won and accepted the Oscar for "Hair Love," but it isn't. Toliver represents Black people in another powerful and important aspect of film, and that is the role of the producer.
Toliver has a bevy of animated film production credits from Ferdinand, Spider-Man: Into the Spider-Verse, and Meet the Robinsons."
Her executive producing experience at Walt Disney Animation Studios, 20th Century Fox Animation, and Sony Pictures Animation, puts her in a position of power to get a short film like "Hair Love" made. And it allowed "Hair Love" also to be recognized at the Oscars.
There would be no "Hair Love" if not for Toliver, and while not a filmmaker, Toliver is a Black hero in film that did a great job supporting Black culture in 2020. She should be applauded as someone pushing the envelope for Black representation in animation.
---
Channing Godfrey Peoples
Channing Godfrey Peoples is a writer, director, and producer responsible for 2020's Miss Juneteenth. Peoples served as a writer on the groundbreaking Ava Duvernay-produced show, "Queen Sugar," but her directorial feature debut came last year with Miss Juneteenth.
The film is about a single mother and former beauty queen preparing her teenage daughter for the "Miss Juneteenth" pageant. It is a beautiful film led by Nicole Beharie in the lead role with a beautiful performance.
The film garnered Peoples the winner of "Best Narrative Feature" at the Blackstar Film Festival. And was also featured in the 2020 Sundance Film Festival as a nominee for the Grand Jury Prize.
---
Radha Blank
The great Radha Blank is a writer, director, and actress from NYC. Blank wowed Sundance in 2020 with her film The 40-Year-Old Version. The film follows a down-on-her-luck playwright that thinks the only way she can use her voice as an older artist is to become a rapper at the age of 40.
The Black filmmakers' 2020 film is a perfect watch for creatives looking for inspiration to keep going.
The 40-Year-Old-Version won the directing award for "U.S. Dramatic Film" at the Sundance Festival in 2020. And it made Blank just the second Black woman to win the award at the festival behind Ava DuVernay in 2012, for her film Middle Of Nowhere.
Blank has also won the "New York Film Critics Circle Award" for "Best Feature" and is poised for an awards-season-run in 2021 as well.
---
Janicza Bravo
The brilliant and multifaceted Janicza Bravo is a writer, director, and photographer responsible for bringing the viral Twitter thread from Aziah "Zola" Wells to life.
Zola is about a trip that Wells took to Florida with a stripper named Jessica. Bravo wrote the script with playwright Jeremy O. Harris, who has been garnering buzz for his play Slave Play.
The film premiered at the 2020 Sundance Film Festival and was nominated for the "Grand Jury Award". Bravo won the award for "Directors to Watch" at the Palm Springs International Film Festival. As far as Black filmmakers in 2020 went, Bravo was at the top of her game.
---
Dawn Porter
Documentary filmmaker Dawn Porter is the founder of production company, Trilogy Films. Porter has appeared and worked on countless documentaries on HBO, PBS, Discovery, and Netflix.
But her 2020 film, John Lewis: Good Trouble was one of the defining films of the year.
The film followed the legendary civil rights hero and Senator John Lewis throughout his 60-plus years of social activism and legislative work on a variety of issues.
John Lewis: Good Trouble is timeless, highlighting many of the same issues that permeate our society today. And it came at the heels of Lewis' death, just as the nation rose to acknowledge the wrongs done against Black people in America.
This film won the Critics' Choice Documentary Award for "Best Historical/Biographical Documentary." And it also continues Porter's allegiance to creating documentary films that are important and timely to the state of this nation and society.
---
Ekwa Msangi
Kenyan born-New York-based filmmaker Ekwa Msangi is responsible for writing and directing 2020's Farewell Amor. The film follows three different characters that are Angolan immigrants to the United States.
It illustrates how refugees search for familial bonds and love in a new world. It is tender and beautiful in its approach to the subject of immigration.
The film has won "Best Feature Film" from the Denver International Film Festival and "Excellence in Directing" from the Hamptons International Film Festival. It also was nominated for the "Grand Jury Prize" at the Sundance Film Festival in 2020.
---
Spike Lee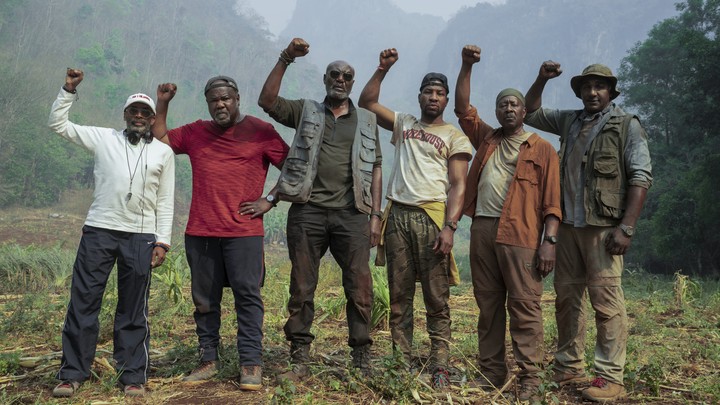 Spike Lee has a laundry list of classics under his belt like Do the Right Thing, Crooklyn, Malcolm X, and many more.
2020 showed that the Black filmmaker hasn't lost a step in his directing prowess, as he made one of the best films in his discography with Da 5 Bloods.
The film follows four African-American Vietnam War vets struggling with returning to Vietnam for the remains of their fallen squad leader, and the gold they hid together during the war.
It is also a character-driven film studying the effects of war on Black soldiers years after the fighting has ended.
Lee reunites with longtime collaborator and actor, Delroy Lindo, for a career-defining performance sure to garner Oscar attention along with the last Chadwick Boseman performances that felt like a perfect sendoff to his career.
Spike Lee won the award for "Best Director" from the National Board of Review and the film won the award for "Best Film" as well. He is sure to receive Oscar attention this season after winning "Best Adapted Screenplay" at the Oscars in 2019. A best director win could be in his future.
---
These Black filmmakers, producers, writers, and more reminded us in 2020 that Black culture reigns supreme
From the iconic Spike Lee, to the just-getting-started Matthew Cherry, these Black filmmakers, producers, and more are a testament to Black creativity.
These stars in the film industry are also not done. As we approach a defining moment in our nation's history, Black filmmakers will be there to document it the whole time.
Still, these Black stars in film deserve more flowers than they get, and so here is our tribute to them. Keep creating, and remember that without Black film and culture, the world would not turn.