The last season of 'OITNB' is here: Will we miss Netflix's first big hit?
On July 26, Netflix released its last season of OITNB to little fanfare, a muted rollout for one of the most important shows of our current era. Not only did it put Netflix on the map, giving the streaming giant its first it and award-winning series.
It also told a story unlike any we'd seen on TV before. Some of the show's stars recently spoke about its cultural impact on the Today Show.
View this post on Instagram
In an adaptation of Orange is the New Black: My Year in a Women's Prison, we first experienced the Litchfield minimum-security prison through the eyes of Piper Chapman (Taylor Schilling), a privileged white woman loosely based on the author.
But it soon became clear that Piper– despite her storyline with her on-off flame Alex (Laura Prepon), who was serving time in the same prison– was a vehicle for us to meet a far more compelling cast of characters.
There was Taystee (Danielle Brooks), who had grown up in the foster care system and was now caught up in the prison system. Released on parole, she was later brought back to jail, having violated it to make ends meet. It's another important lesson about how the system fails to reintegrate former inmates into society and how it sets them up to land right back behind bars.
Yet Taystee was always funny– joyous, even– and worked in the prison library with her best friend, Poussey (Samira Wiley).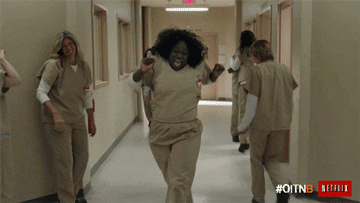 That came grinding to a halt when Poussey was killed by a guard, choked in a moment with unmistakable parallels to "I can't breathe."
Later, Taystee was framed for the death of another prison guard, forced to serve a life sentence for a crime she didn't commit. But she ultimately found purpose, creating the Poussey Washington fund– which is a real thing.
View this post on Instagram

Another indelible character was Daya (Dascha Polanco), who had a strained (to say the least) relationship with her mother, imprisoned alongside her. Daya had one of the most intense storylines on the show — striking up a relationship with a prison guard, ultimately becoming pregnant and giving birth to his child.
On the season devoted to Litchfield's prison riots, the final, swirling image features Daya pointing a gun at a sadistic guard, her fellow inmates chanting at her to take the man's life.
Who could forget Uzo Aduba's award-winning portrayal of Suzanne "Crazy Eyes" Warren? The strong character was an inmate who suffered from mental illness, and who began the show as an unsettling presence. And an inmate determined to make Piper her prison wife.
But Suzanne, too, received a well-rounded storyline, assisted by the show's device of giving each of its main characters a flashback episode, revealing their lives before prison and how they ended up there.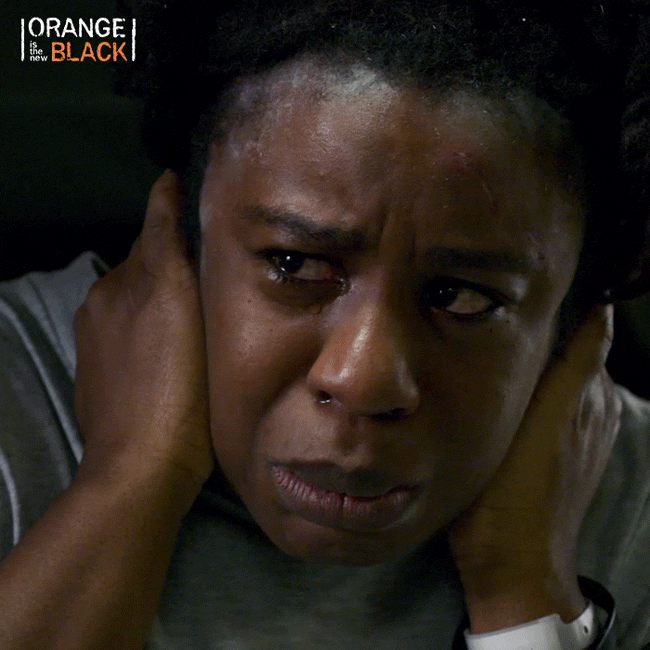 The show also told the vital story of Sophia Burset (Laverne Cox), a transgender woman who deals with transphobia in the prison, but who also hosts a makeshift beauty shop. Transgender women are incarcerated at shockingly high levels and are often placed in men's prisons, where they are subject to intense violence.
At one point, Sophia is denied her hormones, completely destabilizing her transition.
But despite the bleakness of the setting, of the criminal justice system failing women of color, LGBTQ women and women with mental illnesses, there were many lighthearted moments. (For the first few years of its run, OITNB  was even classified as a "comedy.")
This comic relief was often provided by Maritza (Diane Guerrero) and Flaca (Jackie Cruz), two best friends who held makeup tutorials in prison; Nicky Nichols (Natasha Lyonne), who lent constant dry humor; and by Red (Kate Mulgrew), who lorded over the prison kitchen.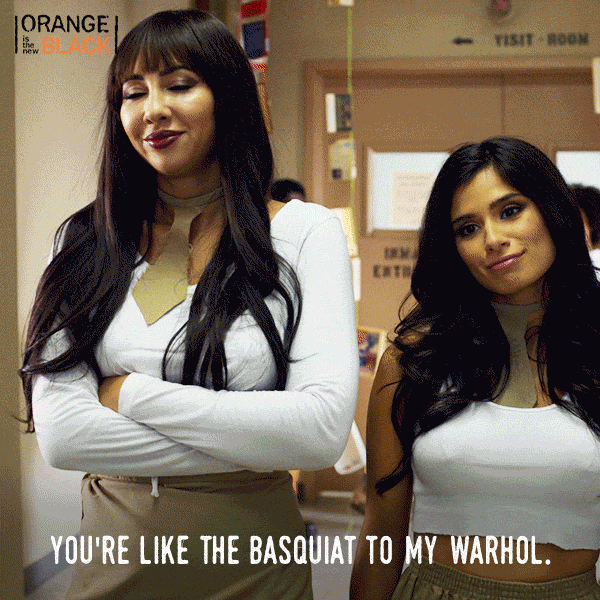 There were also surreal moments, like the prisoner's joyous swim in the lake, a kickball game, and a mythical chicken.
This final season– one that critics are calling Orange's best in years– ties up various ends of the characters we've come to love over the past seven years (and maybe even stopped paying attention to after the show's past couple of wandering seasons).
It adds new depth, tackling ICE detention centers, deportations, and #MeToo. In one heartbreaking new storyline, Maritza, despite never having lived in Colombia, is taken into custody following an ICE raid and expelled from the only country she's known.
It's a story that's deeply personal to Guerrero, who returned home from school one day to discover her parents had been detained by an immigration officer. They were later deported to Colombia when she was only 14. And it's an urgent story, reflective of what's happening now under the Trump administration.
At its best, OITNB was an educational, harrowing tale about a cruel system designed to chip away at the humanity of those caught in its web. A story that underlined– as its theme song states– that "standing still is hard."
The song also implores us to "remember all their faces/ remember all their voices." And we will, long after the show fades to orange.
---
Check out the trailer for the last season of 'OITNB' below.