#TBT: When the WWE tried to become boxing and it ended terribly
Let's remember the Brawl for All, a shootfight boxing tournament with a prize of $100,000 concocted by the mad mind of one Vince Russo.
Seen on WWF Raw in the late 90s, the tournament was an opportunity for many underutilized guys to get TV time.
Today marks 19 years since the favorite in the Brawl for all Tournament, "Dr Death" Steve Williams, was surprisingly defeated by Bart Gunn in the second round via TKO.
During the match, Williams tore his hamstring muscle and was soon knocked out by Gunn. Williams was slated as the favorite to win the tournament and enter into a profitable PPV program with "Stone Cold" Steve Austin.
The Brawl for All was a mess of a tournament made to give some underused midcard talent something to do.
Instead, it created a filler between programming that fans just weren't interested in. Here's how it came to be.
Vince Russo created the idea as a result of John Bradshaw Layfield saying he could knock anyone out in a bar fight.
---
The tournament consisted of three one-minute rounds.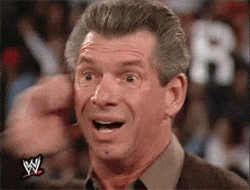 At the end of a round, whichever wrestler connected with the most punches per round scored 5 points.
In addition, a takedown scored 5 points and a knockdown was worth 10. If a wrestler could not answer an 8 count, instead of the standard 10, the match was ended
---
Bob Holly claims that Dr. Death, being the favorite to win, was already paid $100k before the grisly fight against Bart Gunn.
---
Bart Gunn went on to beat Bradshaw and win the tournament and $75k. Bradshaw received $25k.
---
Dan Severn and Ken Shamrock, two of the toughest men in the promotion at the time, did not participate in the tournament as Severn was removed after defeating the Godfather in the first round.
Severn was displeased with the rules and having to wear gloves. Shamrock straight up refused. Smart move Shamrock…
---
Along with Dr. Death, many other wrestlers such as Godfather, Savio Vega, Steve Blackman, Road Warrior Hawk, and Brakkus sustained injuries.
---
Jim Cornette criticized Vince McMahon for risking injury to his roster in order to put on such a dangerous tournament as well as not capitalizing on Bart's win to build a new star.
---
Thankfully, WWE never hosted another Brawl For All after this one.
https://www.youtube.com/watch?v=SCXz6hXCX7M&t=298s