SZA didn't even want to do music, now she's one of the hottest artists in the game
SZA's rise to fame has been a rather rapid one. With all the acclaim that she's garnered recently, its only right that we take a step back and look at her path to success.
The funny thing is that in the beginning, SZA never really intended on doing anything music related. In and interview with Pharrell on his Beats 1 Radio show OTHERtone she described it as a job saying,
"I never wanted to do music. Doing music seemed like a job, like a burden that would remove the joy of listening."
Fortunately, we can all thank her brother, Daniel, for changing her mind. While working on his own album, he had SZA record a hook for one of his songs.
Once he noticed her potential, he forced her to hone in on her talent.
Some of the forms of 'training" he put her through were singing Biggie lyrics over MF DOOM beats.
Over time she began writing her own music, eventually beginning work on her debut EP See.SZA.Run by accident.
In an interview with Billboard, she described the accident as,
"I just recorded one song and then another and then it was like 'You should probably record some other songs and make something out of it.'"
During the album's creation she'd go to a friend's house and even steal beats off the internet.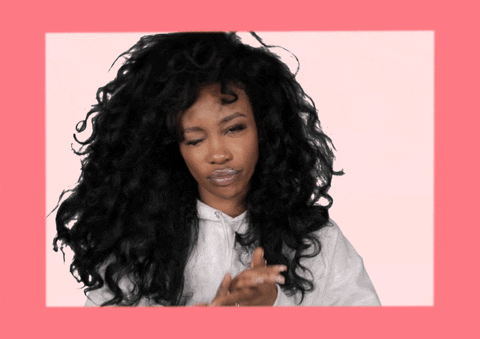 SZA's first real taste of exposure came from a show where Kendrick Lamar was performing. A friend of hers ended up presenting some of her earlier work to TDE president Terrence Henderson, and he kept in touch.
On October 29th 2012, she finally released See.SZA.Run.
A year later she released her second EP S on April 10th 2013. This one received praise but didn't quite bring her into the spotlight. But it was at this point SZA began building traction within the industry.
A couple months later on July 14th 2013, it was announced that SZA had signed to Top Dawg Entertainment.
With people in the industry beginning to notice her talent as a songwriter, big names began hitting her line for songs.
A couple of those names include Rihanna ("Consideration" ft. SZA) and the queen Beyoncé herself ("Feeling Myself").
She describes writing for Beyoncé as "Literally like on God it was something I could never explain to anyone",
"Yeah, I wrote parts of that. A nice chunk of that [laughs], I'm on the credits so I think it's really interesting, It was dope meeting Beyoncé, she's tight, she's perfect actually. The call just got put in and then I arrived, I have no idea. Hit-Boy produced and I wrote the lyrics, so Nicki and Beyoncé are singing some of the things that I wrote to it."
Under TDE, SZA was able to release her second EP Z. This album featured singles "Child's Play" and "Babylon," which became one of her more popular songs.
With most of her songs being emotionally charged with a hint of romantic drama, SZA was able to build a good following of fans who relate to the content of her music.
When SZA announced she was working on her debut album, the hype surrounding more upcoming music began to rise.
Over time, fans still didn't have anything more than album delays. Turns out the wait was because she was so indecisive on the songs she wanted on the album.
The main reason why we have the album now is because TDE ended up snatching the flash drive from her.
"They just took my hard drive from me. That was all. I just kept f—ing everything up, I just kept moving s–t around. I was choosing from 150, 200 songs, so I'm just like, 'Who knows what's good any more? Give me another month and it would have been something completely different.'"
On April 28th 2017, SZA released "Love Galore," which instantly became a hit. The song peaked on the at Billboard Hot 100 at #32, and as of September 20th, "Love Galore" has become her first platinum single.
June 9th 2017 was the day SZA's fans have all been waiting for. With the release of her Debut album Ctrl (Originally intended to be titled A) came great reviews. The album managed to debut at #3 on the Billboard 200.
With all the success she's had following the release, she thought the experience was surreal. Apparently, she wasn't the only one. In a recent interview with BBC Radio 1Xtra, she revealed that Jay-Z thought she was a 'fluke.'
"Jay-Z was the first person to tell me that he thought I was a fluke, to my face. He was just like, 'You're really good, you're pretty good,' and I was like 'Thanks,' He said, 'I thought you were a fluke' and I was like, 'me too!'"
With all the good music and talent that we've heard thus far from SZA, it's pretty safe to say that her career is far from a fluke.