Social media hates Trump: What will it take to get him off Twitter?
Social media hates Trump, low-key.
Donald Trump has made a name for himself for his hypocritical tweets on Twitter as well as his assumptions that are based on anything but facts. 
Sorry losers and haters, but my I.Q. is one of the highest -and you all know it! Please don't feel so stupid or insecure,it's not your fault

— Donald J. Trump (@realDonaldTrump) May 9, 2013
In fact, we're wondering how Trump's PR team is handling it. We hope they're getting paid enough. 
---
Twitch has had enough
In fact, Trump's hateful comments have gone far enough for him to be temporarily suspended on Twitch.
Twitch is the world's leading streaming platform for gamers and the staff members do not agree with Trump's policies at all. They have an extremely strict policy on how to deal with harmful misconduct. 
On their very website, they state:
"We don't tolerate conduct that encourages or condones hate or harassment in any way. Ignorance is not an acceptable excuse for conduct that results in hate or harassment"
Social media live-streaming platform Twitch just suspended President Trump's account for "hateful conduct."

This comes just hours after Reddit banned the The_Donald subreddit.

Today is a good day folks.

Retweet if Twitter should ban @realDonaldTrump

— David Leavitt (@David_Leavitt) June 29, 2020
Trump's account has been banned for "hateful conduct" that was being aired on stream. The offending content has since then been removed. 
One of the streams that had been removed was Trump's 2016 rally, in which Trump claimed that Mexico was sending their r/pists to the USA. They have also flagged all the racist comments during the stream of Trump's Tulsa Rally. 
"Like anyone else, politicians on twitch must adhere to community guidelines," a Twitch spokesperson said in an email, "We do not make any exceptions for political or newsworthy reports"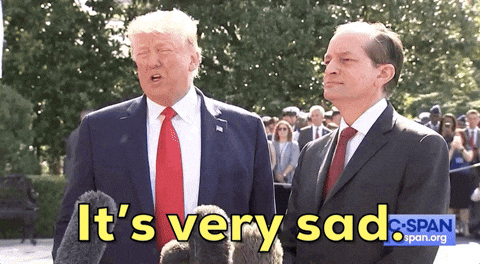 This ban happened a week after Twitch announced they would be much harsher due to multiple harassment reports. The racist language that got Trump banned is an example many other websites need to take seriously.
Many websites just allow Trump to promote his bigotry just because he is the president. Twitch has also claimed to have warned Trump's team about their strict community guidelines when they first opened up their channel.
"We do not make exceptions for political or newsworthy content, and will take action on content reported to us that violates our rules," Twitch told the president at the time.
---
Reddit comes through
This ban on Trump's stream was followed by Reddit banning all subthreads that were pro-trump. The main thread on Reddit that has been banned was 'The_Donald" forum made up of nearly 800,000 Trump fans. 
'The_Donald' had been banned for the 800,000 users violation of community guidelines on hate speech, harassment, and content manipulation. 
"Reddit is a place for creating community and belonging, not for attacking marginalized or vulnerable groups of people. Everyone has a right to use Reddit free of harassment, bullying, and threats of violence," the company said.
Although it may be a bit late, it is better than to have never done it at all. Hopefully, more websites and community forums will begin to follow in their footsteps. 
Who knows what it'll take for Twitter to ban Trump?