Meet the male world leaders advocating for feminism everywhere
I'm a sucker for a man who's a strong advocate of women's rights.
There's something so sexy about men who can support, encourage, and partake in feminism.
While it's a nice feat to have on the dating roster, let's not forget how essential it is for our world leaders to carry.
Feminism is on the rise, and though we've progressed drastically over the past couple of decades, we still have a long way to go.
Luckily, we have important figures who are proud to attach themselves to the feminist title, and are helping us make changes towards an equal world, one day at a time.
Justin Trudeau
Canadian Prime Minister (and heartthrob – my adoration for Mr. & Mrs. Trudeau is no secret) Justin Trudeau has been very open about his feminist support in the past.
"We shouldn't be afraid of the word 'feminist," said Trudeau in a powerful reminder statement at the World Economic Forum in Davos.
Trudeau's wife Sophie is a well-known philanthropist who dedicates a lot of her time to empower and fight for women,
Support isn't the only way Trudeau shows his pride. The Prime Minister has spoken about the importance of raising your children to be proud feminists.
In a United Nations youth empowerment campaign last month, Trudeau spoke about being an advocate for HeforShe, a UN movement that strives to create a gender-equal world.
"Being a feminist for me means recognizing that men and women should be, can be, must be equal and secondly, that we still have an awful lot of work to do," said Trudeau, as Sophie cheered him on.
Marie Claire published an essay penned by Trudeau titled, "Why I'm Raising My Kids to be Feminists."
In it, the Prime Minister writes,
"I was talking about teaching Ella that she can be anything she wants to be. Sophie said, 'That's great, but how are you raising your sons to be strong advocates for women and girls, too?'"
We can be sure the Trudeau's have our back when it comes to feminist issues, and will continue to inspire and educate others to do so for a long time – and we love them for it.
❤️
---
Barack Obama
Who could forget President Barack Obama's equal pay plan, announced early last year, just months before his term ended?
Obama introduced the plan during the anniversary of the Lilly Ledbetter Fair Pay Act. The piece of legislation allows women to file equal pay lawsuits for up to 6 months after they receive their final paycheck.
"What kind of example does paying women less set for our sons and daughters?" Asked Obama, setting the tone for the unveiling of equal pay.
The plan required all companies to turn over gender, race, and ethnicity statistics so that there would be a stronger sense of missing links between women and the workforce.
And of course, the stunning former-First Lady Michelle Obama has done her fair share to help support feminism.
Michelle started the Let Girls Learn initiative to help women around the world get the education they deserve, and has since celebrated its first successful year.
Shameless swoon… Just look at 'em.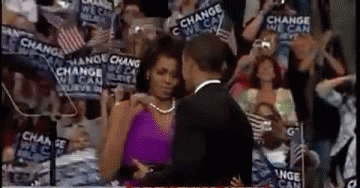 ---
Prince Harry
https://www.youtube.com/watch?v=m_jv0D02EBc
Last year, Prince Harry gave a moving speech in Nepal, during a Girls Summit visit.
"Whether it's a girl in Lesotho living with  HIV; or the talented young woman in Britain who doesn't get taken seriously because of where she grew up; or the 14 year old girl forced out of school so she can get married here in Nepal; we need to acknowledge that so many countries and cultures are failing to protect the opportunities of young women and girls in the way they do for boys."
Going on to cite the woman President of Nepal, Bidhya Devi Bhandari, Michelle Obama, and activist Malala Yousafzai as role models for girls and women everywhere, Harry then spoke of the larger challenges girls face in the world: That globally, 62 million girls are not getting the education they should be.
"Two thirds of the nearly 800 million people who were never taught to read and write are women," said Harry. He went on,
"Female leadership in Nepal now sets a powerful example, with women occupying the roles of President and Speaker. But the biggest reason for our optimism are the inspiring girls and boys in this room who care so much about changing attitudes towards young women in this country… I am proud to stand with you today."
Nearly brings a tear to my eye.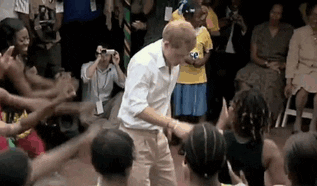 ---
Kevin de León
Growing up in a household with an immigrant single mother, California senator Kevin De León has made it his personal mission to tackle the hardships that women in America face.
The California politician has shown his support by authoring "several pieces of legislation to support breastfeeding by new mothers," after learning that women who are from lower-income backgrounds breastfed their babies less than wealthier, white women.
In his time as senator, De León has shown his support for overtime pay rights for nannies, helped pass the strongest pay act in the United States thus far, and increased access to childcare, according to the Women's Foundation of California.
De León's personal struggles growing up don't weigh him down. This politician is using his experience and knowledge to make the world a better place for women, and thriving as he does so.
These men set a perfect example for all men everywhere. The more we normalize "feminist" culture, the faster we'll see developments in our society.