Life after sports: 3 takeaways from Shane Battier's The Coin Flyp interview
One of the hallmarks of being a champion, no matter what craft, is steady self-reflection and improvement.
Shane Battier recently sat down with "The Coin Flyp," a media site dedicated to exploring athletes' lives after sports.
https://youtu.be/9NZC7PRKBMk
Battier is a National Champion at Duke University, a 13-year NBA veteran, and a two-time NBA Champion with the Miami Heat.
But perhaps just as difficult as the daily grind of being a professional athlete, is the transition of life after professional sports.
It is not uncommon for athletes to retire, look around in bewilderment and think, "what's next?"
In this interview, Battier reflects on his life up until this point, most specifically his college and professional career, and what he could have done differently if he had the chance.
Battier is widely known in NBA circles as a very intelligent man, and he gives many tips that translate to all career paths. You may not be a professional athlete fam, but these lessons apply to everyone.
---
Don't stop looking for new ways to improve.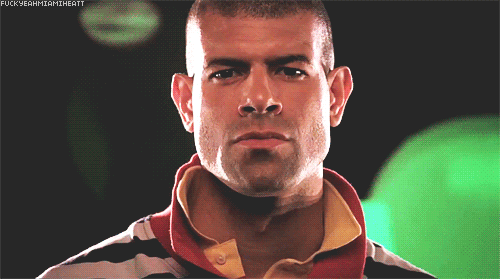 Even if you have reached the pinnacle of what you saw as attainable, that is no reason to get complacent. Battier said:
"I think I've learned I have a lot of room to grow, I think emotionally, psychologically. Even though I had tremendous success in the first third of my life, I can still redefine who I am."
"You have to stimulate your mind, you have to work on constantly improving. That was the fulfilling part of my career, the improvement."
The transition from being a professional athlete to the next walk of life can be difficult for a lot of athletes. Even though Kobe Bryant, Michael Jordan, Grant Hill, and others seem to have made the transition seamlessly, as Battier says, "you looked at those guys as sort-of unicorns."
However, as Battier now knows, the opportunities are out there for everyone to shift into the next phase of their career. You just have to want it.
---
Relish the journey and the opportunity, not just the endgame.
View this post on Instagram
Not being complacent doesn't mean you shouldn't have fun with what you do. The journey to achieving your goals is difficult, but you have to find time to sit back, relax, and enjoy the process.
"If I could talk to my younger self, I would say stop, breathe deeply, take a look around, and enjoy the journey. Don't be in a hurry to get to the end," says Battier.
It is a tale too common to many people, that one day you wake up and think "where did the time go?" It is essential to find peace in what you do, as it increases your love for your craft and ultimately increases productivity.
---
Stay woke to opportunities and lessons that present themselves.
In 2006, Battier played for the Houston Rockets, under General Manager Daryl Morey. Morey and the Rockets are known around the NBA today as having completely leaned into analytics-driven basketball, even too much at times. "Take threes, layups, and free throws, and cut out everything else," would be a short summation of the Rockets' philosophy.
But in 2006, before other NBA teams adopted this approach, Morey was ahead of the curve. "…They sort of taught me the way of the data," says Battier, in acknowledging how he was lucky to play for the Rockets franchise.
"It was a way of thinking that just made sense to me on the basketball court."
Battier notes how when he retired he never thought of an analytics-based profession until the Miami Heat approached him to run their analytics department. Now, Battier is Vice President of Basketball and Analytics for the Heat and has been for five years.
By opening himself up to the knowledge of analytics back in 2006 that has since revolutionized the league, Battier found a new career for himself and is flourishing in the role.
Battier preached constant improvement above all else in this interview. Hearing a bright, insightful, and massively successful man say he struggled with complacency and how to take his next step in life should give us all motivation to be better each and every day.
"It's exciting to look at yourself and say, 'how can I do better.'"
---
Make sure you tune into Shane Battier's interview with The Coin Flyp:
View this post on Instagram