How to support your local weed dealers without breaking the bank
In today's trying times, we all need a little something to keep ourselves from the edge. Some do it with reality TV, others by eating their feelings, but here, we're talking about a little green bag. With everyone after it, bud's getting up-charged like a water bottle at Woodstock '99.
With most of us staying inside, our plugs are out there hustling for their daily bread. As such, with increased risk comes increased reward, meaning higher prices. With their health now being put at risk, they deserve a little extra.
Here, are five ways to save you a little green when looking to cop that green.
Buy in Bulk
We wouldn't have Costco if bulk buying didn't save money. Well, the same principle applies here! It makes it easier on both ends. They get a fat wad of cash, you get a fat bag of weed, and neither of you will need contact for at least a few weeks.
Save your dollars, save your health.
---
Negotiate a Subscription
Some plugs may be open to a loyal customer program, and it's worth a try to ask.
How does it work? Every time they re-up, you request however much (an eighth usually), and they deliver. If you're subscribed to them, they might give you a discount. For example, if you buy eighths for $45, your subscription may only cost you $35.
Not every plug will spring for this, but it is worth it to ask.
---
Plug the Referral System
Every business loves some free advertising. There may not be a guaranteed sale price in it for you, but your plug could use it. We all know someone who's plug "just ran dry" or is unreliable, so a dealer network is solid.
The plugs will keep doing what they're doing, thanks to buyers like you. Thank you.
---
Virtual Crowd Funding
Separation blues? Normally, throwing in with your buddies would be done with cash. However, these times are anything but normal.
Because of that, apps like Venmo and CashApp make it possible to send some money to your friends, and your friends to the plug. This way, y'all can go in on a zip together and end up paying less all around!
It's similar to buying in bulk, but this is a bit more social.
---
Become the Plug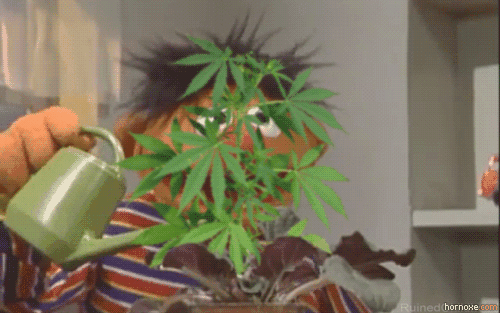 With all the time spent inside, there's never been a better time to pick up a new skill. Horticulture, the growing of little miss Mary Jane, has plenty of how-to guides online, such as Leafly. Not only will it save you money in the long run, but it can make you money.
Not to mention the environmental benefits, it has never been a better time to grow! May your plants grow higher than your dreams…