How Growpacker is putting a ding in the cannabinoid universe
The cannabinoid industry is undoubtedly a booming one, but despite all the buzz surrounding the industry worldwide, there are some unique hurdles that are faced by entrepreneurs looking to break into the scene.
Outside of this industry, there are traditional steps and procedures that are undergone, and tedious in their own right. In the cannabinoid space, however, there are greater regulatory hoops to jump through, and every step must be triple-checked.
"These obstacles mainly stem from legalization and regulation concerns," says Asaf Ofer, the COO and Co-Founder of the canni-investment firm and holding company, Pollen Group.
"This is what makes educating the consumer more important than ever. Now is the time for the general public to become more educated on the countless ways cannabinoids benefit humans and pets alike. The stigma must be broken, and it is up to members of the industry to collectively strive towards this goal to make their brands stand out."
The cannabinoid industry is highly scrutinized, and numerous regulations make it illegal to market cannabinoids as having health benefits.
Not only does that make educating the public difficult, but it also makes it that much trickier for cannabinoid-related businesses to get off the ground.
According to Business News Daily, "In today's day and age, if someone is looking to sell a product, the normal avenues are Amazon, eBay, Alibaba or paid ads on social media… In this industry, it's way, way, way different. You can't do any of those things."
It takes a lot of creativity and know-how for a cannabinoid business to become successful, gain a competitive advantage, and develop staying power.
"Major considerations must be kept in mind for entrepreneurs looking to break into this space," says Stephen Boyd, the CEO of Growpacker, a Canadian contract manufacturer of THC- and CBD-infused edibles and beverages.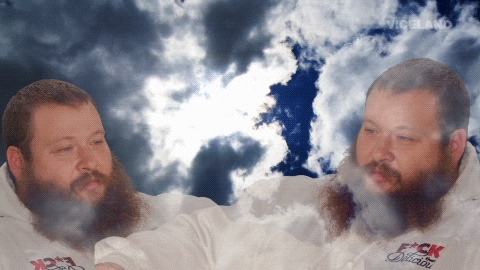 "The fluctuating regulatory landscape makes banks and lenders wary to do business with cannabinoid businesses. It also gives insurance companies the opportunity to keep prices elevated. All this aside, opportunities can otherwise be vast, so long as it's being approached correctly from all angles."
Boyd speaks from experience, as Growpacker has gained quite the reputation for being the backbone of the industry.
Growpacker focuses on expanding the ancillary side of the California cannabis industry by offering local and international brands key services such as formulation, manufacturing, co-packing, and distribution of THC and CBD infused beverages and edibles.
In addition to all this and its core co-packing business, Growpacker also operates an incubator and brand accelerator program that fast tracks emerging cannabis brands and ancillary companies in California.
And if that isn't enough, the company also announced the launch of its Investment Accelerator Program, designed to partake in early-stage financing rounds of key supply chain and technology partners focused on the cannabis sector.
According to a Growpacker press release:
The Brand Incubator allows brands to fast track their market development in California and become compliant with current regulations.

The Brand Accelerator allows brands to exchange equity for Growpacker services which include, but are not limited to, manufacturing and formulation services, key market development resources and access to preferred pricing and benefits with Growpacker's network of strategic partners.

The Investment Accelerator designed to invest in strategic cannabis companies focused on and beneficial to Growpacker's vertically integrated supply chain strategy. Their first investment has already been made.
With all their bases expertly covered, Growpacker is highly respected for its impact and authority. "Many companies view us and the services we provide influencing active ingredient suppliers, brands and retail distribution partners as the backbone of the industry…" said Boyd.
He continued, "They want to be synergistically aligned with us and in many cases that means an investment from our Accelerator."
Now, of course, not everyone can follow suit, much less go from zero to hero overnight, but a journey of a thousand miles does begin with one step.
In the cannabinoid industry, that first step is ensuring that the business concept is legally viable and truly a unique solution that can withstand the dynamics of the space, all while following the rules.
One wouldn't want to fall into the legal drama that's currently in the vaping industry, due to carelessness and oversights.
By working hard, working smart, and always being on the hunt for new ways to expand and/or pivot, it is possible for almost any entrepreneur to be as much of a powerhouse as Growpacker.