Gucci Mane's epic comeback continues, will be allowed to perform in Canada
Earlier this week on Wednesday, Atlanta rapper Gucci Mane announced he was going on tour and that he'd be stopping north of the border for the first time since being released from prison.
This is a big deal because Gucci's permit was not easy to come by.
Back in 2016 on the song "Both" Gucci raps, "I got so many felonies I might can't never go to Canada, but Drake said he gon' pull some strings, so let me check my calendar."
And he was right.
Originally, he was slated to perform 10 shows in five different provinces but Gucci's track record presented a hurdle, as Canada's notoriously tough on people with prior convictions.
But, according to TMZ, Gucci was able to bypass the strict policy and make his upcoming performances because he had an immigration attorney help him acquire a temporary resident permit.
Previous artists that have been denied entry include G-Eazy, who was denied entry into Canada last summer after his cocaine arrest during a trip to Sweden, Chris Brown, who was turned away at the border in 2015 because of his criminal past, and Kodak Black, who had to cancel shows after last month's border bust.
This feat is yet another milestone in what has been one of the greatest comeback stories of all time.
From being fit and sober and having pearly whites to tweeting inspiration and writing books, Gucci's 360 has been one for the ages, especially considering his troubled past.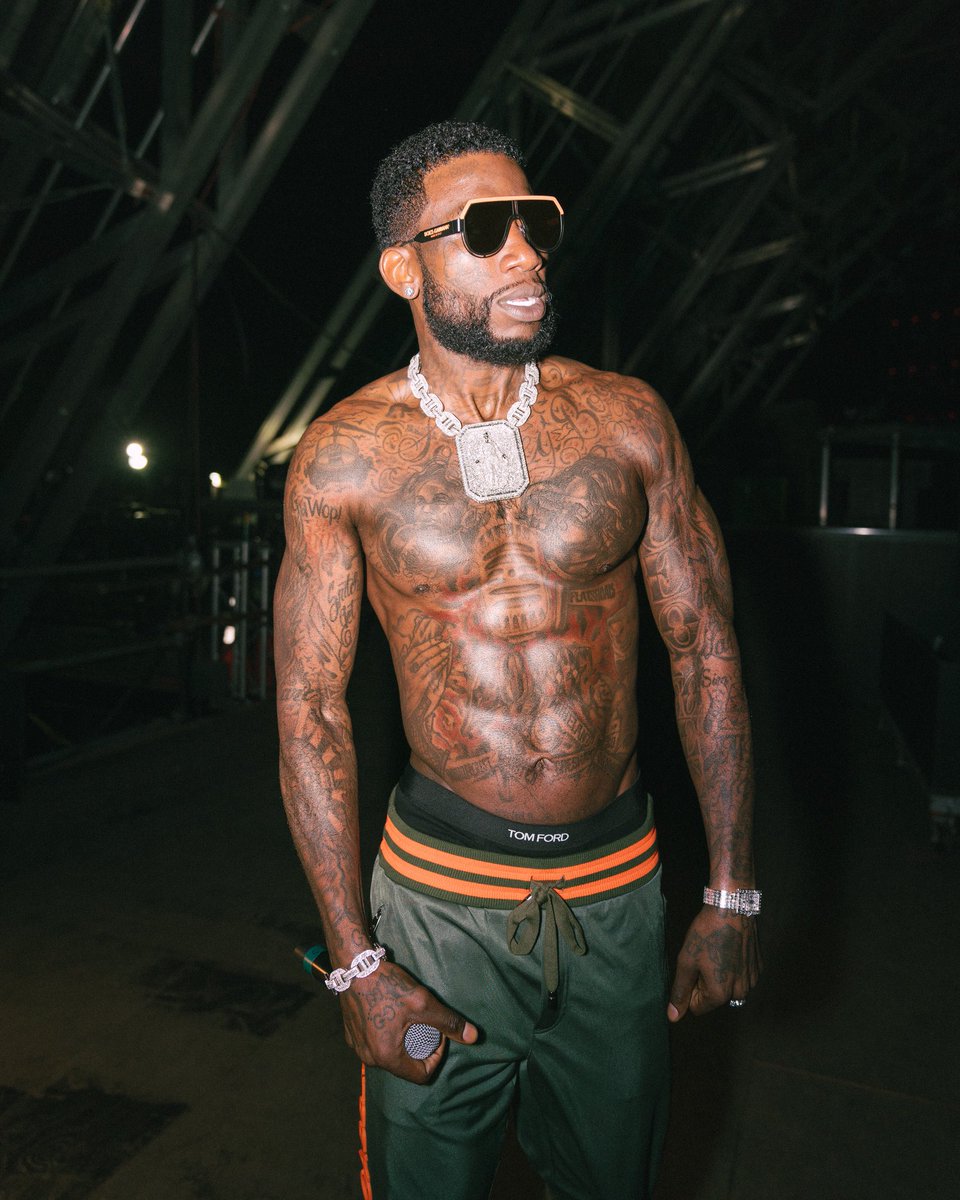 Nothing has been quite the same since serving 39 months behind bars for a probation violation after he was caught carrying a gun in 2013.
The Evil Genius artist has been sharp and focus, and in turn, is going to Canada.
Stay Sharp!

— Gucci Mane (@gucci1017) April 19, 2019
Whatever I touch prospers and succeeds.

— Gucci Mane (@gucci1017) August 30, 2017
No bad break can keep you from your destiny.

— Gucci Mane (@gucci1017) August 4, 2017
Now, while it's clear Toronto's very own wasn't behind Gucci's clearance, it sure makes the bar more real nonetheless.
Along with Jay-Z, Snoop and others, Gucci is showing how to gracefully age in hip-hop — how to mature with the music and as a person. Previously the genre didn't allow artists to do that.
The minute Gucci slowed his life down, it seems like he has the most control. Maybe it's as simple as being the right headspace to even think to get an immigration attorney or to have the discipline to clean your life up.
For rappers, touring is a bag and, Drake or not, you have to commend Gucci for overcoming more than a handful of charges to be able to go up to Canada to secure it.

If Gucci going to Canada says anything, it says there's no setback that you ruin your destiny. Gucci doesn't do everything the right way, but he sure knows how to get it done. Salute.
Until then it looks like Canada fans are going to get a rare performance from the Guwop.