Jeff Staple and Miller Genuine Draft have come together to drop one of the flyest clothing collections to date.
For the special-edition global collection, the multi-faceted designer and the premium beer brand enlisted four artists from different countries and design disciplines who came together to create a collective black and gold four jacket series of outerwear.
Now Jeff Staple has taken what started as a global collaboration into Canada to create a limited edition streetwear capsule collection.
When the Exceptional Happens
View this post on Instagram
Thoughtfully and carefully, Staple and the Miller Design Lab would hand select tattoo artist Mariano Antonio from South America, Konstantin Zmogk a graffiti artist from Russia, Rich Mnsi a progressive fashion designer from South Africa, and Elie a forward-thinking photographer from Canada.
As the global Miller Design Lab's curator, for Staple, it was important for him to get the collection just right. Making it look easy, although five creatives were involved in making Miller Genuine Draft's global collection, the designs came out as if it was created by one sole mind.
In an exclusive interview with KultureHub, Staples touched on what he's come to learn as a designer, who has been in the game for two decades, and what it takes to amplify the creativity of other artists.
"Even though we're working with individuals all across the world that, maybe, I've never met before when you look at the entire collection it feels cohesive. It feels like it came out of one brain. That's a lot harder than it sounds."
Staple's Stamp of Approval
Extending the partnership into Canada, Jeff collaborated with MGD to create a versatile streetwear collection, featuring a suite of clothing that can be dressed up or down depending on personal style.
Of course, the Staple collab would be nothing without the iconic pigeon placed smartly on each piece of clothing within the limited-edition MGD Design Lab capsule collection.
The pigeon logo featured on the clothing acts as a nod to the detailed consideration given to the utility, fit, feel and the exceptionally smooth look of each piece and is uniquely designed for the streetwear community in Canada.
When creating the exclusive drop for Canada, Staple was able to extend his East Coast influences and express it on cloth. As a big fan of the country with his deep love and connection to the street culture, he was able to vibe off his creative juices and translate his creativity into a unique collection for "The North."
With this collection Staple was not only able to incorporate his ideas with the Miller Genuine Draft black and gold colorway and urban nightlife community but he was also able to remind us how epic a collaboration can be, especially when a big brand like MGD gives them a platform.
"In this day and age collaboration is a dime a dozen. People forget how epic they can be. People forget how many of their favorite artists, designers and musicians happened. Your first exposure to them came through collaboration. Otherwise, they would just be toiling away in their studio alone."
The Man-Hours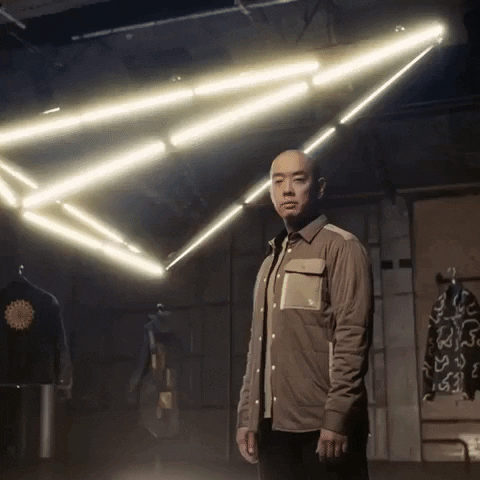 When it comes to designing a global and capsule collection the man-hours dedicated to each intricate design play an important role. It takes patience and belief, but most importantly it takes the mental ability to harness hate.
"You're susceptible to criticism everywhere now. As a creative individual that definitely rides on you. If you hear someone hates what you've created you have to take that in. You have to process that in some way. For some people, unfortunately, it shuts them down because they don't want to hear the criticism…"
Staple continued,
"For me, I've been able to harness that, let's call it 'hate', and turn it into a positive. If something that I've created is rubbing someone so strongly that they have to voice their opinion about it, that to me as a creative is a win. The worst thing that can happen is if you create something and no one says anything about it. That's actually the worst thing that can happen. As the world gets smaller you're going to hear every single person's opinion about your work and you have to be ready for that. "
For Staple, designing is a labor of love and the creator's "heart rate would go up" if he started counting the hours. In a way, Staple has to live in the present and as long as he's happy with the project as it goes, it doesn't matter how long the project takes.
Challenges that he faced while curating the Miller Genuine Draft global collection were few and far between because he worked closely with each creative to ensure that their ideas could be best portrayed the way they intended.
Even when it came to working with tattoo artist Mariano he explained that a tattoo gun doesn't work the same way as an embroidery needle. Still, the two went back to the drawing board to create a tattoo level detailed design.
Staple's Legacy and Inspiring Other Creatives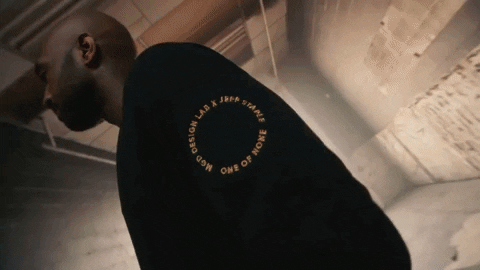 With 20 plus years in the game, you can imagine it must be hard for Staple to keep up with the trends. But, Staple is the trend and what he does tells hypebeasts what the trend of the year might be.
Truthfully, Staple and his team have positioned themselves in a place where they sit in the middle between staying true to their legacy and tapping into what's happening in the fashion world.
 "I don't want to be a stodgy old brand that just never changes or evolves, as a creative it would kill me to do that. So, I try to sit in the middle and really balance the legacy that I've created for me and my colleagues at Staple along with dripping in what's happening in the world."
Constantly contributing to the "new shit" and being a part of the trendy stew of fashionable waves it's important that young creatives take something away from Staple's legacy, his collaboration with diverse artists and with Miller Genuine Draft.
"I see creatives, a lot of time, spending their energy on trying to get noticed versus honing their craft. If you hone your craft we will notice you. You don't have to spend time politicking or trying to be up in my comments. That's just a waste of time, man. If your good we'll notice just keep honing your craft."
The Limited Time Collection
If you're looking to cop anything from the Canadian MGD Lab streetwear collection, like the black and gold Anorak jacket and hoodie, or the crew neck and sweatpants, you can find them at Exclucity, a boutique store selling sneakers and apparel in Toronto and Montreal.
You can also check out the Exclucity website for the exclusive drop from June 20. Get it while it's hot, homie. This collection will be available for a limited time only.