In the quest to create art, some create excellence instead.
On Nov. 2, 2019, the world was formally introduced to the future- Pyer Moss' Experiment 4 Trail Fury. Designed with a chunky silhouette that is indicative of the fashion industry's current state, Pyer Moss' Experiment 4 sneaker boasts the likings of something straight out of Luc Besson's The Fifth Element.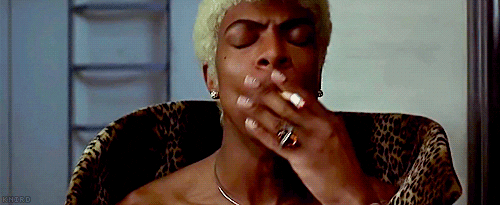 The sneaker, according to Hypebeast, "…plays on the Reebok Instapump Fury, adding Winter-ready design elements such as a rugged trail-indebted outsole and mesh to its upper."
Shaped with a geometric accuracy similar to Dutch painter Piet Mondrian's work, the Pyer Moss Experiment 4 Trail Fury uses "blocks of color and angular shapes to further define the upper."
In terms of the color, Experiment 4 dons a leather Salmon pink lace-cover that harmoniously complements the sneaker's black mesh body and yellow accents.
As the icing on the cake, the Pyer Moss Experiment 4 Trail Fury sports a multicolored rubber heel tab that reads "Pyer Moss," a bright red inner-lining and an undeniably black sole.
While the Pyer Moss Experiment 4 Trail Fury seemed to be another futuristic sneaker moving from the runway to retailers on, it is more than that.
The Experiment 4 is not only a look into the future of luxury fashion but a manifestation of an American success being told by none other than Kerby Jean-Raymond.
Kerby Jean-Raymond, born to Haitian immigrants Jean-Claude Jean-Raymond and Vania Pierre-Moss (whose name is the namesake of the brand), is nothing short of an everyday person turned creative visionary.
For starters, Jean-Raymond is a native New Yorker who carries himself with both poise and an infectious sense of grandiosity that is only characteristic of someone with enough gusto to say:
"Fuck it, I'm gonna do shit my way and do it as well as I can."
Kerby Jean-Raymond's larger-than-life cool is oft matched by his affinity for "people, love, and design." This is easily reflected through his Instagram handle. But let Kerby's social media not be the litmus test for his increasing success; his origin story does such.
View this post on Instagram
As a young boy, Kerby Jean-Raymond's life was afflicted by the tragic loss of his mother. With just himself, his father, and the close family that helped raised him, Kerby's pubescent years were predicated on two things: Haitian values and the mores of the Brooklyn neighborhood he grew up in — East Flatbush.
The Haitian values, instilled by proxy of his father's sternness, saw that Kerby adheres to the two most important and traditional Haitian values: family and education.
The ways of East Flatbush in the late 80s and 90s taught him otherwise: stay sharp because as the titular Jay-Z film goes, "The Streets is Watching."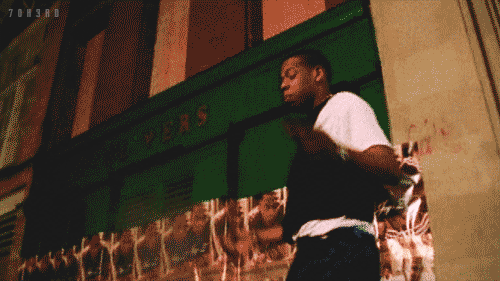 Despite the potential for an ultimately tragic life to ensue, these two seemingly opposing worlds found an uncanny balance in Kerby Jean-Raymond's life.
As a teenager, Kerby dreamed of designing sneakers. This dream led Kerby to apply to the High School of Fashion Industries in Chelsea. However, what he thought would be four years of designing sneakers turned into a completely different path.
Transitioning from life in East Flatbush to attending school in Chelsea wasn't exactly easy for Jean-Raymond. His freshman year he got into trouble for being disruptive, which led to one of his teachers making a proposal that he either receive an in-house suspension from school or intern for his teacher's roommate.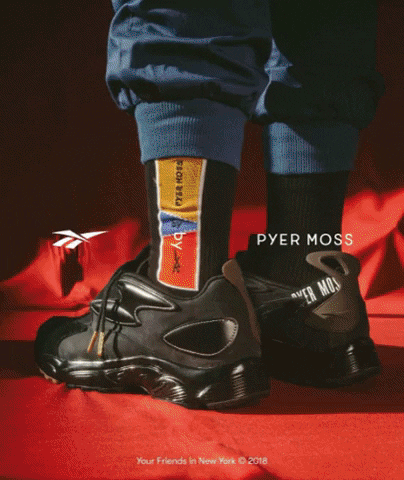 Rather than taking the in-house suspension out of fear that his father would whoop his ass, Kerby chose to intern under his teacher's roommate who worked as a design assistant to none other than Kay Unger — member of the Council of Fashion Designers (CFDA) and founder of the eponymous clothing line Kay Unger.
This moment marked yet another pivotal transition in the young Kerby's life. "Kerby is an intellectual designer," Unger told me.
"He has seen so much in his short life."
View this post on Instagram
Seeing that he had a knack for "design thinking," Kay Unger took Kerby Jean-Raymond under her wing and helped give him some of the major keys he needed to get to where he is now.
While working under Unger, Kerby arduously learned how to design, sew, and draw. These key skills along with his irreplaceable survivor's mentality were enough to convince Unger to allot Kerby $150 to start his own t-shirt line, "Mary's Jungle."
After graduating high school with hands-on experience in the fashion industry, Kerby Jean-Raymomd attended Hofstra University on a full scholarship while juggling four jobs, maintaining a GPA high enough to earn him Dean's List. He did all this while also managing a newer clothing line of his that earned a spot in Urban Outfitters called Montega's Fury.
View this post on Instagram
Despite what may seem like success to some, Kerby still wanted more from life. His ambition led him to attend Brooklyn Law for his Masters; however, he dropped out and went on to work corporate in order to earn enough money to chase his dream.
"My job was essentially firing people. It was union and all that shit. I hated every morning waking up. I ended up getting myself fired and I would do certain things to get me laid off to get unemployment."
Because f*ck corporate…
"I had this massive idea for a business …I used to trade stocks. I would do foreign exchange trading with my 401k. With my match contributions, I'd flip them."
Equipped with more than just a dollar and a dream, Jean-Raymond began the early stages of conceptualizing Pyer Moss in 2012 while continuing to design clothes.
This led Kerby to craft three leather camo jackets, one of which his publicist gifted to fashion stylist and now Creative Director of Interview Magazine Mel Ottenberg who then gifted it to Rihanna.
The jacket's simple yet quality-focused design, along with the fact that a high-listed celebrity like Rihanna wore it, gave Kerby Jean-Raymond the much-needed attention and traction. Soon enough both he and Pyer Moss were soon in too much demand from all eyes.
Fast-forward to 2019 and Pyer Moss is becoming an indomitable force not only throughout the fashion industry but in today's culture.
With Pyer Moss' third season officially out on its online shop, his recent appointment as Creative Director to Reebok Studies___, and an unapologetic desire for rooting for everyone Black, Kerby Jean-Raymond continues to push the envelope.
View this post on Instagram