Tom Cruise might have the hands but maybe just maybe Justin Bieber has something up his sleeve that we've all been waiting to see.
If you haven't heard, on Twitter, there's buzz circling around a fight that's to go down between the movie icon an international pop star.
It all started when Biebs called out Cruise in a tweet, on Sunday, that would change the course of our week, for sure. In his tweet, he not only called out Mr. Mission Impossible but he also mentioned Dana White in hopes that he would organize the fight.
I wanna challenge Tom Cruise to fight in the octagon. Tom if you dont take this fight your scared and you will never live it down. Who is willing to put on the fight? @danawhite ?

— Justin Bieber (@justinbieber) June 10, 2019
At first glance, anyone peeping this tweet may have lost a breath of air or choked on oxygen. Why? This comes straight out of the left field. What business does the "Never Can Say Never" singer have testing Tom "The Bruise" Cruise?
Absolutely none.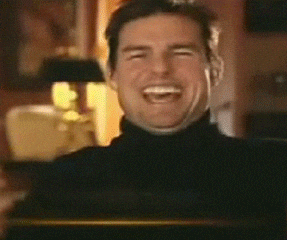 Lowkey, this might be what's wrong with combat sports becoming mainstream.
Celebrity matchups like these turn the sport of MMA into a spectacle rather than an art form. There are more eyes on Combat Sports today than ever before, so, it's crucial that new audiences understand the athleticism and ethics behind each discipline.
Earlier this month, the UFC released archival footage from the organization's inception, including the very first pay-per-view, UFC 1. In various videos, Dana White amongst others give raw takes on the early days, and the struggles the company went through to be taken seriously in the sports industry.
https://www.youtube.com/watch?v=5HXeqR2c6xc
Wouldn't it be a shame to tarnish that by putting on a fight that (a) technically couldn't be sanctioned since both Bieber and Cruise don't have state fighting licenses and (b) would most likely be a money grab for the celebrities, sponsors, and owners? In the end, all they're doing is taking the spotlight and potential bags away from fighters who have dedicated a chunk of their lives and health to the sport?
On the flip side, if Bieber and Cruise REALLY want to throw hands, they should do it in a manner that would give back to MMA. They could put on a charity celebrity smoker (unsanctioned fight) that is a private event not associated with an MMA organization and have proceeds go to CTE research.
In recent years, there have been significant discoveries related to the brain injuries that plague fighters during and especially after their careers, which sometimes gets overlooked in comparison to the football industry.
https://giphy.com/gifs/arts-wins-mayweather-nzSNvVRaoU8M0
Bieber and Cruise's celebrity would for sure draw attention and raise a lot of money, and having the event labeled as a celebrity smoker not associated with an organization would lessen any risks of the integrity of the sport being compromised.
This distinction matters as many mainstream fans often correlate MMA as the UFC and/or WWE due to recent crossovers from Brock Lesnar, Ronda Rousey, and CM Punk.
At the end of the day, a tweet is just a tweet — until White or any other promoters respond this could all just be some good ol' fun on the timeline but if celebrities do want to ride the wave of MMA, they better throw some "respeck" back to the game.