In what can only be described as a 'first' for spirit brands, Hennessy has announced the launch of their Hennessy Fellows Program.
The program is a $10 million graduate scholarship initiative designed to equip the next generation of African American leaders through financial assistance, access, and real-world skill application.
Partly responsible for the scholarship is the Thurgood Marshall College Fund (TMCF). The initiative has partnered with Hennesy to bring the opportunity to life. Furthermore, TMCF will create a diverse pipeline of highly qualified talent over the next 10 years.
Uniquely, the work they put in helps flood the market with young leaders from HBCUs.
Dr. Harry L. Williams, president & CEO of the Thurgood Marshall College Fund, said in a statement,
"When such a tremendously successful global brand like Hennessy invests in a higher education non-profit like ours, it tells the world that HBCUs and PBIs have value and are worth investing in, and TMCF is the best steward to carry out such a monumental investment."
Applicants who undergo the thorough application process have the chance to be apart of the Hennessy Fellows Program. Moreover, the program will look to select ten high-achieving and high-potential students per year. Plus, offer them financial aid to assist their education opportunities.
Winners will receive financial assistance towards collegiate graduate level education programs, curated corporate development experiences. Additionally, they will have the opportunity to exchange ideas in corporate, social and economic systems they may have never before been able to reach.
The Hennessy Fellows Program offers students enrolled in an accredited HBCU or PBI
:
1:1 executive coaching
Up to $20,000 per academic year
$10,000 annual stipend for other educational expenses
Opportunity to compete for a community-related project grant up to $10,000
Access to online training forums, boot camps, networking events, and professional development experiences
Cognac has had a special place in the heart of African Americans for a while now.
Whether attending family reunion cookouts, house parties, and the annual Memorial Day white party or hearing about it in music, like Busta Rhyme's "Pass the Courvoisier," we never had to look far to find the yac.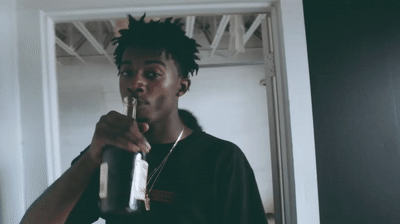 Although cognac comes in a variety of options, such as Martell and Remy Martin, Hennessy beats them all out as the most consumed cognac in the American Black community. Because of this, Cognac has become synonymous with rap music and African Americans.
If anything, this scholarship is giving back.
"This is major, and it can't be overlooked as just a financial contribution, it is a real partnership that is a game changer for the students and our community," continued Williams.
Hennessy Fellows is accepting applications through May 5, 2019. They will announce the 10 selected fellows in June to receive benefits ahead of the Fall 2019 term.
For all the bad that's talked about what liquor stores do to the black community, it's refreshing to see one liquor doing good.
Ciroc, you're up next.