Kawhi Leonard shook the sports world this summer when he helped deliver the Toronto Raptors their first NBA championship, and won Finals MVP. Not to mention he held teams, hostage, while he made his decision over what team he would sign for.
The easy choice? The Raptors. The historic decision? The LA Lakers. But Kawhi, in a move that is very much like him, decided to play the unorthodox move and go to the LA Clippers, after demanding they trade all of their assets for Paul George.
Yesterday, it was revealed that Kawhi's perfectly-calculated offseason that people marveled over was a bit more nefarious than previously believed.
Reportedly, the superstar and his inner team, led by Kawhi's Uncle Dennis, made demands of the prospective teams that fall clearly out of the range of the NBA's CBA (Collective Bargaining Agreement).
Apparently, Uncle Dennis asked for part ownership of the team, a private plane that would be available at all times, a house, and additional off-court endorsement money given if Kawhi signed for their team.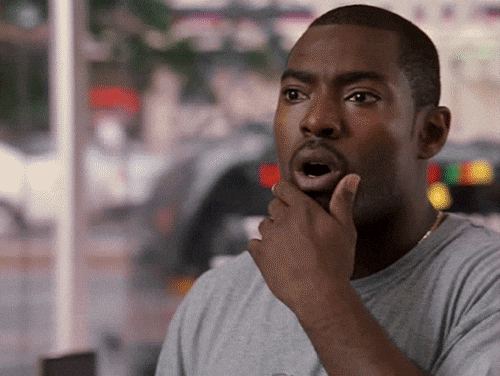 These are some gaudy requests, so gaudy that you kind of have to respect Kawhi's Uncle Dennis for making these demands. If you're in such a position of leverage as Kawhi was at this moment, you'd almost have to be angry with your uncle if he wasn't trying to get you the best deal possible.
Still, this story leaking (it was always going to) is not a great look for Kawhi's camp or the Clippers. Doc Rivers just threw a shot at the Lakers a week ago, claiming the franchise does whatever Lebron wants.
Well, Kawhi and his team took it to a whole 'nother level. It is worth noting that the NBA has looked into this matter and found no evidence the Clippers granted Kawhi's requests.
Kawhi's uncle, Dennis Robertson, reportedly asked the Raptors, Lakers and Clippers for part ownership of the team, a private plane, house and guaranteed amount of endorsement money, per @sam_amick.

The NBA investigated and found no evidence the Clippers granted those requests. pic.twitter.com/l7R2NARpr4

— Bleacher Report (@BleacherReport) December 23, 2019
In regards to Kawhi's uncle and his rumored requests, the superstar added:
"I didn't read it. I have no knowledge of it. People make up stories every day."
Kawhi Leonard on the rumors that his Uncle Dennis requested part ownership of the team, endorsement money, a house, and private plane during free agency – "I didn't read it. I have no knowledge of it. People make up stories every day."#Clippers pic.twitter.com/wbuHl6sy7d

— Tomer Azarly (@TomerAzarly) December 24, 2019
Kawhi was the champion of the 2019 season. Beyond winning the championship, Finals MVP, and hitting countless big shots like a buzzer-beater in a Game 7 against the Philadelphia 76ers, Kawhi came into the offseason with all eyes on him.
He watched the field thin-out, watched historic franchises beg to sign him, and forced a trade to get himself a superstar teammate, all outside of the bright lights of the media and leaks that normally come.
Kawhi was not just the best player in the game, and an enigma, but also a stone-cold killer.
Below the surface, this news story tells us a few things.
For one, the Lakers and Raptors were not willing to grant any of the requests Kawhi's team made and the franchises understood the illegalities. Did they still want Kawhi? Hell yes!  Still, their reservations of how much they were willing to give up for the superstar are clear now, while we just do not know for the Clippers.
Secondly, the Clippers had to pull off this deal. The Clippers sent a war chest of assets to the Thunder for Leonard because they knew if they didn't get the deal done, Kawhi was probably going to sign with the Lakers.
That would mean the most iconic franchise in the NBA, in their same building, would have the player they had ogled over and flirted with for an entire year. Oh, and two other superstars to play with him in Lebron and AD.
We already knew this after the summer, but the suspicions over how much power the Clippers really gave Kawhi are on full blast now.
It doesn't take Sherlock Holmes to understand the deep fear the Clippers held at losing yet again to their rivals, such a fear that might lead them to make drastic and unprecedented decisions.
Call it greed, call it exploitation, or call it wise and forward-thinking, it's doubtful Kawhi and Uncle Dennis care. When you have leverage, you would be unwise not to use it.
It's also doubtful that the Clippers care. The team looks good, and if they win a championship this year, the story of Kawhi's Uncle and his questionable requests will be washed away by a trophy.