We all love Chris Rock. His hilarious charm has graced our TV sets and movie screens for a generation but now he's looking to take a crack at horror in a new adaption of the film, Saw. 
The transition from comedy to horror is a proven formula. Jordan Peele did it with Get Out and Us'. Tim Curry took his chances with The Rock Horror Stories. Lowkey, for Curry that was a career choice that allowed him to tap into his IT character.
Furthermore, who could forget Robin Williams as Seymour Parrish in One Hour Photo or Jim Carrey as the Cable Guy?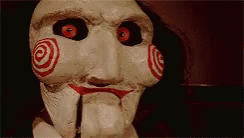 Therefore, Chris Rock trusting his acting, writing, and producing talents and taking them over to his scary side was a no brainer. In fact, Rock pitched such a great story that Jigsaw writers Pete Goldfinger and Josh Stolberg had no other choice but hop aboard.
Besides the amazing pitch, Rock will also executive produce the Lionsgate film, not too bad for the comedian's first attempt at horror. To date, the Saw series is one of Lionsgate's most successful horror flicks.
Back in 2004, the first Saw was made on a budget that didn't even reach $1 million and the $100 million dollar success at the box office would set a trend for fright seekers everywhere.
After getting the bag for the first release, sequels to the franchise would get produced yearly. Saw II, III, IV, V, VI, and 3D would do numbers at the box office too and earn $87 million, $80 million, $63 million, $57 million, $28 million, and $46 million respectively.
Also, Saw is Lionsgate's fourth-highest-grossing film in the United States and Canada. Not to mention,  the franchise resurfaced in 2017 with Jigsaw. On a $10 million dollar budget, the film would rake in $100 million at the box office.
Lionsgate's Motion Picture Group chairman Joe Drake told Deadline,
"When Chris Rock came to us and described in chilling detail his fantastic vision that reimagines and spins-off the world of the notorious Jigsaw Killer, we were all in…"
"Chris conceived this idea and it will be completely reverential to the legacy of the material while reinvigorating the brand with his wit, creative vision, and passion for this classic horror franchise," he continued.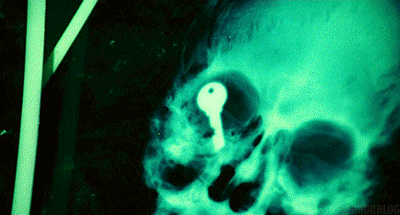 For sure this is going to be one scary flick and with a drop date, Oct. 23, 2020, so close to Halloween it has to have us shaking in our boots. Rock told Deadline,
"I've been a fan of Saw since the first film in 2004… I am excited by the opportunity to take this to a really intense and twisted new place."
If Rock can reign, comedy king, for more than a decade we have faith that he might do some good in the horror sector. Only time will tell.