Is Ellen DeGeneres toxic?
DeGeneres may be widely known for her generosity on her namesake television show, love of animals, and interesting dancing ability.
But the television host has also recently come under fire after recent allegations claim her television show is home to a toxic work environment. These come just before DeGeneres released a memo detailing her apology.
2020 has reportedly been a difficult year for The Ellen DeGeneres Show. After a communications issue with DeGeneres' staff earlier this year, the new criticism is only adding to the pressure. Reports from a variety of sources, including former employees and celebrities, are expressing their thoughts on social media as the controversy grows.
Let's take a look at the generous amount of controversy surrounding Ellen DeGeneres.
The core of the controversy
Recent reports from Buzzfeed News are some of the main contributing factors to the controversy surrounding DeGeneres and her namesake show.
One report from July 16 cited claims from ten former employees and one current employee on The Ellen DeGeneres Show. Meanwhile, another from July 31 raised complaints from dozens of former employees.
The combined reports contained claims related to racism, intimidation, and even sexual harassment and misconduct between executive staff members and other employees.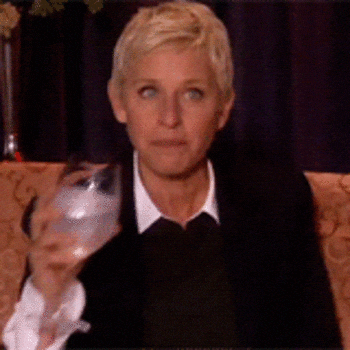 In one report, several former employees accused one of The Ellen DeGeneres Show's executive producers, Kevin Leman, of sexual harassment and misconduct incidents directed at male staff.
According to the article by Buzzfeed News, "many of his targets, employees added, were lower-level and younger employees who felt they lacked any power to speak up."
This shows a common issue stemming from toxic workplaces. Many victims may feel they lack the influence or ability to speak up to their supervisors or bosses, especially if they are a lower-level employee.
In another report, one former employee from the show told Buzzfeed News, "That 'be kind' bullshit only happens when the cameras are on. It's all for show."
"I know they give money to people and help them out, but it's for show."
This shows the center of the controversy. Namely, the disparity between the show's positive and benevolent message, and what really goes on behind the scenes.
---
Social media backlash and the call to cancel Ellen
The reports levied by former employees about The Ellen DeGeneres Show aren't the only aspect of the controversy. Celebrities have also come forward with their own stories on social media criticizing DeGeneres herself.
A) She has a "sensitive nose" so everyone must chew gum from a bowl outside her office before talking to her and if she thinks you smell that day you have to go home and shower.

— Benjamin Siemon (@BenjaminJS) March 20, 2020
https://twitter.com/RealBradGarrett/status/1289050817945772032?s=20
Ellen DeGeneres decides to apologize to staff following allegations of toxic work culture: 'I Take Responsibility'

Isn't it funny how they apologize only after they've been found out, NEVER when they are treating people badly

— Wayne 'VisibilityFiltered' DuPree  (@WayneDupreeShow) July 31, 2020
True story. It is.

— Lea Thompson (@LeaKThompson) July 31, 2020
There's even a hashtag, #ReplaceEllen, with many users contributing their two cents as to who they'd want to replace the comedian and television show host with.
https://twitter.com/drmichaelgold/status/1290274323572301824?s=20
https://twitter.com/jeffreewhothat/status/1290308794388553731
SHE will be amazing#ReplaceEllen #WandaSykesForEllen pic.twitter.com/JIMp7KiskY

— A no Bullshit Account (@truth_stan) August 3, 2020
#ReplaceEllen with Tiffany Haddishpic.twitter.com/6vlrh0UFlJ

— rol 八 (@rol_o) August 3, 2020
#ReplaceEllen with our Queen Dakota Johnson💖😘💅pic.twitter.com/8QQ6g1pjpr

— Log Tya (@tya_log) August 3, 2020
---
The response from show executives and even Ellen herself
Soon after the reports from Buzzfeed News were published, Ellen DeGeneres issued an apology memo which stated in part:
"On day one of our show, I told everyone in our first meeting that 'The Ellen DeGeneres Show' would be a place of happiness — no one would ever raise their voice, and everyone would be treated with respect. Obviously, something changed, and I am disappointed to learn that this has not been the case. And for that, I am sorry. Anyone who knows me knows it's the opposite of what I believe and what I hoped for our show."
DeGeneres' wife Portia De Rossi has also shown support for her on social media.
Executive producers for The Ellen DeGeneres Show, Ed Glavin, Mary Connelly, and Andy Lassner also issued a statement in response to the claims where they stated:
"We are truly heartbroken and sorry to learn that even one person in our production family has had a negative experience. It's not who we are and not who we strive to be, and not the mission Ellen has set for us…We take all of this very seriously and we realize, as many in the world are learning, that we need to do better, are committed to do better, and we will do better."
Many companies have also issued similar statements in the aftermath of controversies relating to prejudice, lack of diversity, and other issues. Unfortunately, not all of them have necessarily followed-up on those statements.
Ellen DeGeneres and WarnerMedia, the parent company behind the show, appear to be taking action in regards to these claims by opening an internal investigation into the show's workplace conduct. According to a statement from WarnerMedia:
"Warner Bros. and Ellen DeGeneres take the recent allegations around the show's workplace culture very seriously."
"We hoped to determine the validity and extent of publicly reported allegations and to understand the full breadth of the show's day-to-day culture."
What the results of this investigation will yield, and the fate of The Ellen DeGeneres Show all remain to be seen…