Lil Uzi is well known for his amazing music but underneath his musical abilities lies a renaissance man. His swagger alone has shifted a generation. Think of all the post-apocalyptic and naruto influenced drip people wear nowadays.
Not to mention his sound. Everyone wants to sound like Uzi and if they don't they eventually will. Facts or nah? He sells out shows, fans chase him every time they see him and, in a way, his celebrity presence might remind you of a sparkling glove-wearing legend.
Nonetheless, what are these other talents that Lil Uzi the renaissance man has seemed to somewhat master and how did he get so good at them?
Lil Uzi the Breakdancer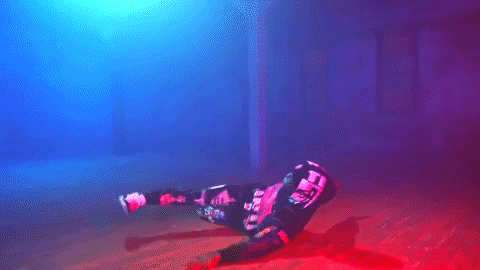 You've seen it on Instagram, Tik Tok, and Youtube and what the masses have come to understand is that Lil Uzi can not only dance but he can also BREAKDANCE!
What's the lite feet compared to a coin drop? A shoulder shake or a whoah to a windmill? Research points to seven years of practice for him to get to the level shown in his latest video for "Futsal Shuffle 2020." That's dedication, fam.
Videos of the Philly rapper breaking it down first surfaced in 2013 on Vine (remember that app). Back then he wasn't doing windmills just pop-locks and splits.
Push it forward a couple of years then mans dead rebranded and dropped his iconic shoulder bop. Then in 2018, he choreographed moves for his song "New Patek." Lest we forget how nice Lil Uzi is at hitting the shoot.
Now in 2019, he's created his own dance, the Futsal Shuffle and to go along with the dance he's thrown in some highkey hot breakdance moves?! What can't this man do? Crazy ass dude.
---
Lil Uzi the Snowboarder
https://www.youtube.com/watch?v=wDha-_tiHjc
Now we have no idea when Lil Uzi got nice at snowboarding but here's one fact, there aren't any slopes in Atlanta. So, how does one just pick up a snowboard and go for it on a bunny slope? Dedication.
The snow sport is not as easy as it looks, any pro snowboarder can tell you that. Still, Lil Uzi was with the shits even if beefed at the end. We don't know what energy he's on but, on some real, we should all keep that same eternal atake going into 2020.
---
Lil Uzi the Rapper
To most old heads this will not sound fire, but to those who keep the ears to the streets, you can't help but admit Lil Uzi has bars. The most memorable lyrics, his verse on "Bad and Boujee."
Switchin' my hoes like my flows
Switchin' my flows like my clothes
Bet you've never heard this song.
https://soundcloud.com/1xv/lil-uzi-vert-6
In fact, anytime he hops on a track, most of the time, he has the most memorable verse. Not to mention, his music has slapped for the better half of the last decade to now. Plus, he has the plaques to prove it.
In 2017, his debut album Luv is Rage 2 went Double Platinum. Before that, his mixtapes The Perfect Luv Tape and Lil Uzi Vert vs. the World went Gold and Platinum respectively. Not to mention all of the Gold and Platinum plaques he's received for his singles and features.
It seems as if the only thing he can't do in 2020 is drop an album. We want Eternal Atake now! Stop playin'.