"That was the best acting I've ever seen," little Julia Butters told Leonardo DiCaprio as their characters wrap up a thrilling scene in a western saloon for Once Upon a Time in Hollywood. I may agree, and this hilarious side of DiCaprio is one I hope he can always tap into.
Quentin Tarantino's new film, set in 1969 Hollywood, follows fictional characters Rick Dalton and Cliff Booth, while the presence of Sharon Tate and her friends steadily looms throughout the picture.
Once Upon A Time In Hollywood is a call-back to the golden age of Hollywood, where a film's dialogue was more cheesy and obvious, Westerns had a dominate place at the box office, and pictures had a clear-cut good and bad guy.
In this movie, we get the glorious Western movie sets, hippies roaming the expansive California highways, and the Manson family — all three aspects add a harrowing element of foreboding that the audience cannot shake.
GOAT actor of our generation, Leonardo DiCaprio, plays Rick Dalton, a talented but slightly insecure actor that senses his glory days are over. DiCaprio is as funny as he's ever been in this role, and paired with Brad Pitt, possibly the next best actor of our generation, the two share a chemistry that really gives the first half of this movie its juice.
Pitt plays Cliff Booth, Dalton's stunt double and friend, and mostly through Cliff, we see the Manson family members and how the non-rich and famous in the Hollywood area live. Pitt was born to play this role, as an easy-going, handy, but a no-nonsense man who doesn't complain and enjoys the little things in life.
Margot Robbie, who previously starred with DiCaprio in The Wolf of Wall Street, plays Sharon Tate, the late, beautiful, blossoming actress murdered by the Manson Family. Anyone who hasn't lived under a rock knows what happened to Tate and her friends Jay Sebring, Wojciech Frykowski, and Abigail Folger.
But Tarantino expertly plays with the audience's expectations.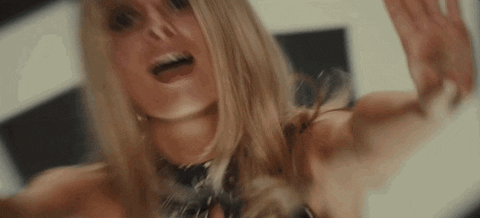 Robbie gets a fair amount of screen time as the movie's third star, but she does not get a lot of drawn-out scenes with expansive dialogue and opportunities for her to show her acting chops. This is brilliant.
Tarantino does not force an opinion of Tate on the audience, because the movie is not about her, and in a sense, it would be inconsiderate to her memory. By adding a third perspective for viewers, we see Tate just as a beautiful, fun, caring woman that is living her own life in the background of a man in Dalton who just happens to be her next-door neighbor.
Laced throughout the movie are nods and homages to movies and 60s TV, which Tarantino would naturally be hype about as he was a young boy at this time. Some memorable cameos include Bruce Lee, along with Steve McQueen, James Stacy, and the delightful Playboy Mansion.
Also present are jokes and lowkey meta-references of his other works like name-dropping Antonio Margheriti from Inglorious Bastards and professional stuntwoman Zoe Bell having her car ruined like in Death Proof.
After what some saw as a blemish on the extremely-high-standards-career of Tarantino with his last film The Hateful Eight, he returns to what made his best films so great. The interspersing of different scenes, while different in tone and setting but aligned in time, add a layer to this movie and Tarantino's best works that other directors can only dream of.
No other director can so brilliantly mix comedy in one scene with tension in another. Tarantino does not force anything on the viewer, but his love of narration and he lets his two stars go to work.
This movie is a beautiful homage to 1960's movies and Hollywood's golden age. While it may not be Tarantino's best film, it is a still a masterpiece and shows us that if he wants to continue, Tarantino has a lot left in store to give us movie lovers everywhere.
Not to mention Once Upon Time in Hollywood has the fire soundtrack: