Greatest. Ever. Those are the two words football fans regurgitate when talking Tom Brady.
I've also expressed the same sentiment, and on paper how can you deny that as fact? 6x Super Bowl Champion, 13 Pro Bowl Selections, 2x Regular Season MVP.
But are we really going to sit here and act like Tom Brady isn't a product of the system?
In a league that sees coaches hired and fired at the drop of a hat, Tom Brady has been blessed to have the same head coach for 17 seasons in Bill Belichick.
Brady is in his tenth year with Josh McDaniels as his offensive coordinator and quarterback coach. Oh, and let's not forget to mention former OC Charlie Weis was there for Brady's first four years winning three Super Bowls in that span.
When Tom Brady got injured in 2008, Matt Cassel was at the helm and led the Pats to an 11-5 season. When Brady was suspended in the first four games last season, backups Jacoby Brissett and Jimmy Garoppolo had never started an NFL game. Because of the offensive system in place, they combined for a record of 3-1.
In the 2001 AFC Championship game, Drew Bledsoe stepped in and defeated the Steelers because of the offensive scheme. If you haven't caught my drift yet, let me reiterate, TOM BRADY IS THE PRODUCT OF THE SYSTEM.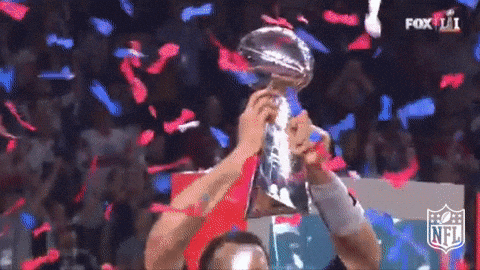 He has logged over 10,000 hours in his offensive scheme. You can literally plug and place a player at their respective positions on that offense and the Patriots wouldn't miss a beat. When the backups come into play they're going to succeed, and their trade value drastically increases.
With Jimmy Garoppolo traded to San Francisco for a 2nd round pick and Jacoby Brissett traded to Indianapolis for receiver Phillip Dorsett, it'll be interesting to see how their careers pan out away from the Pats.
If you ask any quarterback, past or present, they'll express to you that it's hard to establish continuity with the coaching staff when coordinators are coming and going like an Uber. Hell, since 2012, Joe Flacco has had FIVE different play-callers in his ear!
Unless you have the skill set of Aaron Rodgers, Cam Newton, or Drew Brees, I challenge any quarterback to be elite.
There wouldn't be a Brady without Belichick, but there would be a Belichick without Brady. Tom Brady isn't the greatest ever and even he let it be known in an interview with ESPN saying,
"I don't agree with that, and I'll tell you why. I know myself as a player. I'm really a product of what I've been around, who I was coached by, what I played against and the era I played in. I really believe if a lot of people were in my shoes, they could accomplish the same kinds of things. I've been very fortunate."
That is what makes Brady great. What I won't take away from Brady is his love for the game, winning attitude, and work ethic. Those intangibles are unmatched and that's why he is deemed the best.
https://www.youtube.com/watch?v=UtrQOm_GmWM
Love him or hate him, you have to respect him. When it is time to win, Brady puts his team in a position to win. At age 40, Brady continues to snooze off "father time" exemplifying greatness. It doesn't look like he's planning on slowing down anytime soon.
"I always said my mid-40s…. and naturally that means around 45. If I get there and I still feel like I do today, I don't see why I wouldn't want to continue."
However, with Josh McDaniels leaving for a head coaching job with the Colts after the Super Bowl, we will see if Brady can still be dominant.
If Drew Brees and Aaron Rodgers switched places with Brady, would you still be calling him the "Greatest ever"?
After all, he did break the "Madden Curse".