Fortnite, the place where La Flame meets the world of gaming.
More than 12 million people popped onto Fortnite Thursday night for the live event featuring Travis Scott's new song, "Astronomical."
Players flew in on the Fortnite map just as if it was a normal game, but by landing at one location on the map, they got to watch the Travis Scott concert "live," and man was it special.
https://twitter.com/Slasher/status/1253625626596179974?s=20
The transitions in the event are expertly done, and the immersive experience is what sets Fortnite apart in the world of gaming. The ability for a game to hold millions of players in separate servers, all observing the same live show is impressive as hell.
Travis Scott and Fortnite collaborated for an extremely fun and immersive experience, a night that made all of us stuck in quarantine feel a little bit less alone. It also gave us the opportunity to let some of our pent up energy out, and rage.
HONESTLY TODAY WAS ONE OF THE MOST INSPIRING DAYS. LOVE EVERY SINGLE ONE OF U GUYS. AND I KNOW TIMES ARE WEIRD FOR US. BUT FOR ONE MOMENT TO BE ABLE TO HAVE THE RAGERS TO RAGE WHERE EVER YOU ARE IS AMAZING. LOVE U GUYS WITH ALL MY BODY. !!!!! GANG 🌵

— TRAVIS SCOTT (@trvisXX) April 24, 2020
The superstar Houston rapper came out with his album "Astroworld" nearly two years go, but the tracks and the energy from the music have carried over to this day. Astroworld is in reference to an amusement park La Flame would go to as a child.
A big part of the draw of Fortnite, which became an international sensation almost three years ago, is the collaborations and connection the game allows. The game has partnered with DJ Marshmello, Marvel, the XFL, and more, in unique and riveting ways.
Over 12.3 million concurrent players participated live in Travis Scott's Astronomical, an all-time record!

Catch an encore performance before the tour ends: https://t.co/D7cfd2Vxcc

— Fortnite (@FortniteGame) April 24, 2020
When Infinity War came out? There was a game mode where one player could turn into Thanos. Yeah, it was as hot as it sounds.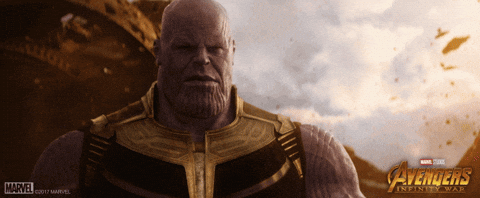 Emotes are dances your character can engage in on Fortnite. During the live event, players could dress up as Travis and emote like him. Fortnite has also added more Marvel skins (outfits), emotes and game modes in the past to attract the attention of Marvel fans (of which there are many).
And Fortnite has had other live events, where actions taken in the screening end up having an effect on the map players will continue to play on in the coming weeks and months.
This adds to the intrigue of the live event, though it still remains to be seen whether or not something larger in the game will change due to the live event with Travis last night.
Many people's first glance of Fortnite was when online gamer personality Ninja played with Drake and streamed the whole thing roughly two years ago. Ninja also streamed himself playing with Nav, Travis Scott, and NFL star JuJu Smith-Schuster.
During one of his games with Travis, a funny exchange between the gamer and artist occurred.
Competition is a large part of gaming but last night reminded us that it is mostly about having fun and being involved in an epic, immersive experience.
Esports is booming right now, and under quarantine, it is hard to imagine the industry not further exploding. Gaming is all the buzz, and will only get cooler and more immersive as the months go on.
The market was begging for a game to do something new in these tough, locked-down spring months. Epic Games and Fortnite swooped in and made it happen with Travis.
And the best part about it? There are more shows today and tomorrow.
It's about to be lit 🔥

Astronomical featuring @trvisXX is coming at you multiple times this week so mark your calendars, you won't want to miss this!

For your local time zone, check https://t.co/7sSufbW0mm pic.twitter.com/lKl0IQT6yD

— Fortnite (@FortniteGame) April 23, 2020
Travis Scott and Fortnite turned out to be a delightful pairing, and the concert last night was something completely original in gaming and in music.