Andrew Luck, 29, has been described as a generational quarterback talent who was entering his prime. We have seen in the past few years that, while their athletic ability may slightly decline, the experience and knowledge gained by quarterbacks in their 30s more than makes up for it.
Just look at Peyton Manning, Tom Brady, Drew Brees.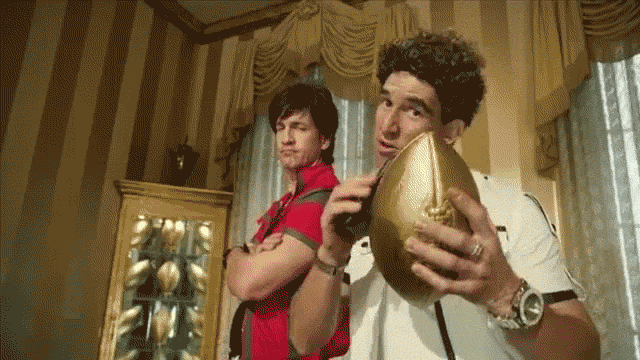 To make the decision of retiring even more heart-wrenching for Colts fans, the Colts were going into this season with their most talented group since Luck has been a part of the team. Their defense is stacked, and their offensive-line is unrecognizable from the group that couldn't protect Luck to save their lives a few years ago.
The timing is weird from that perspective, and the exact timing of when the news was released is even weirder. The Colts were playing a preseason game when Adam Schefter broke the news of Luck's intentions. Luck had already notified the Colts' management and was in the process of telling his teammates.
As the news broke, instead of a press conference the next day that Luck planned, the Stanford graduate and former first overall pick of the 2012 NFL draft was whisked off the field to boos from his own fans, in what is most likely his final time stepping on a professional football field.
The news being released at this time is fishy. It's as if someone was so angry with the news that they wanted to hurt Luck by playing the petty move and releasing the news while Luck was in the stadium. For a man as jovial, kind, and strong as Luck is, it is definitely not what he deserved.
People both in and out of the sports world reacted to Luck's retirement, in what some argued is one of the most shocking and bizarre sports stories in the last decade. There were people who thanked Luck for all he gave to the game and applauded him for going out on his own terms. And, of course, there were 40-year-old men who never played a minute of professional sports in their lives, comfortable in their living rooms calling Luck "soft."
Luck has dealt with some of the worst injuries a quarterback can get. In fact, his lacerated kidney a few years back had him peeing blood. If anybody knows what injuries can do to one's body, it's Luck.
https://twitter.com/SportzzTweetzz/status/1165466247217188864?s=20
"The last four years I've been in this cycle of injury-pain-rehab, injury-pain-rehab, injury-pain-rehab… it has taken my joy away from this game," said Luck during an official press conference.
He continued:
"This is not an easy decision. It's the hardest decision of my life. But it is the right decision for me."
Teammates and NFL players around the league saluted Luck in his decision.
Every time i think about it, Tears start to flow 😭😭😭. No one understands you like i do. Our bond is one of a kind. I've decided to dedicate my season to my BEST FRIEND. I Love You 12. #Luck2Hilton pic.twitter.com/9a3JzxNum2

— TY Hilton (@TYHilton13) August 26, 2019
Any athlete in any sport that has had a major injury understands exactly where Andrew Luck is mentally

— Torrey Smith (@TorreySmithWR) August 25, 2019
And though one can forgive Colts' fans for being upset about Luck's decision, right when it seemed their championship window was opening widest, they must still be reminded: Luck is more than an athlete.
We all know what playing in the NFL can do to a person. CTE is a real thing, and concussion after concussion and piled-up injuries will have a lasting effect on anyone's body and mind.
Luck has been described by many people as being one of the smartest people they have ever been around. Maybe he has aspirations outside of football, that after his latest injury, he realized would be impossible if he continued.
How can we crucify a man that wants to live a full life with his beautiful family? Football is a game after all, and Luck, as a brilliant mind or not, is more than just an athlete.
It's not uncommon for NFL players to hang it up early. Barry Sanders retired at 31. Calvin Johnson at 30. Sometimes, NFL athletes are playing the game more for the future it secures for their family, than the joy it brings them. It's not fun getting beat up every week. That money is important, and how much more did Luck need before he put his health over another bag?
I really don't know what's so hard for some ppl to grasp about a football player waking up one morning and deciding "ya know I think I'm done worrying about if some 300lb dude is gonna pop my collarbone out of my skin"

— 🦦✨America Is Musty✨🦦 (@DragonflyJonez) August 26, 2019
That's total bullshit Doug. What qualifies you to decide how someone should live their life? So you're now the authority on what motivates Andrew Luck? And if his decisions don't fit into what you think is best for him then you rip him? Guess that keeps you employed on FS1. Nice https://t.co/p59DsmPoER

— Troy Aikman (@TroyAikman) August 26, 2019
In his first few years in the league, Luck was surrounded by the sorriest offensive line in the league. Consistently getting cracked in the head and ribs from 300-pound defensive-ends is not fun, and Luck took more damage than anybody.
Eventually, every man has his breaking point, and it looks like after a tweaked-ankle recently, Luck realized he wanted to take his life in a different, less painful direction Andrew, we salute you. You put your life in your own hands and went out on your own terms.
We wish you the best in your future endeavors in life.
View this post on Instagram