When it comes to influencing the next generation, rarely is it ever about immediate solutions. Rather, one has to reach the individuals who will be making decisions in the future — and AIME CEO and Founder Jack Manning Bancroft is doing just that.
Bancroft has the dream of ending inequality by building bridges between different cultures and opening up a more inclusive, kind social channel for human relationships to evolve.
https://www.facebook.com/aimementoring/videos/330991881041948/
In his mind, the best way to accomplish this is by flying a select group of kids to Australia to take back his program to their perspective ecosystems. The result was this idea was AIME.
AIME — which stands for Australian Indigenous Mentoring Experience — is a global mentorship initiative with the goal of bringing a new brand of mentoring to every campus in the world.
Since the Australian founded company's inception in 2005, they've grown from 25 kids to 10,000, from one country to three, and 965 university student mentors to 3000. Now their sights are on the U.S.
AIME announced last week that they are now offering 200 U.S college students to have the chance to become "The Hooded Scholar" and lead a mentoring movement out of their campus to lift kids out of inequality.
The idea is to fly out these 200 disadvantaged kids and place them alongside world-class leaders, storytellers, and performers, to be trained and inspired at the what he calls the 'first ever festival of mentoring'.
On return, each of them will launch AIME in their campuses and aim to mobilize 100 mentors to work with 100 disadvantaged school kids and 100,000 kids worldwide under this mentoring system by 2021.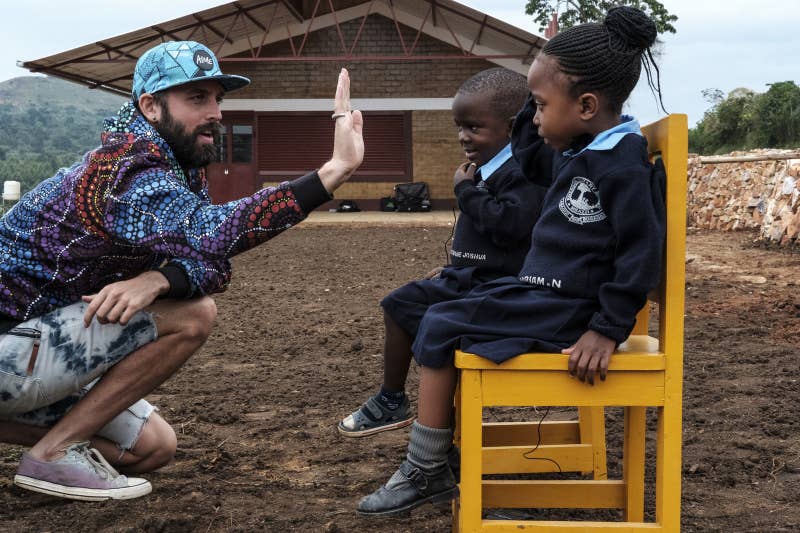 AIME sessions include free academic tutoring between 20-30 sessions a year, 45 one-hour AIME Theatre of Education sessions at the university campus, and one-on-one career transition support for the Year 12 kids.
What's unique about what Jack is doing is that he's putting the power in the hands of the people by empowering the people themselves. The only outsourcing of resources is what the mentees will learn at the mentoring conference in Australia.
Through his mission to end indigenous educational inequality in Australia, he's created a network of young individuals who are aiming to end the economic disadvantages in their perspective communities and are doing so believing the power of mentorship is the remedy.
Learn more about AIME and how to get involved by visiting their website; US College students can apply to become a Hooded Scholar right here.