Nigerian-American artist Jidenna recently released the album 85 to Africa, inspired by his trip back to the Motherland. The "Classic Man" artist came back with a new perspective on identity and political and social organizing.
"I came back with a new type of power…"
It's been done before
It's not new for American artists to venture out to the other continents and formulate a new perspective on the Black and Brown experience.
Dave Chappelle left the Chappelle show, rejecting a $50 million deal and went to South Africa. The move was to get away from the constant and hurtful media speculation.
"I was just another dude."
Other artists travel for the sake of just getting out of the U.S. for a little while and expanding their view of the world.
Will Smith's family was in Cartagena Colombia and it was obvious that the visit was filled with good food, music, and culture. Everything a person needs to just reset their creativity.
---
What can come of it
Kendrick Lamar toured in South Africa in 2014 and expressed that that was when he realized he made it.
"You feel it as soon as you touch down. That moment changed my whole perspective on how to convey my art."
We wouldn't have the same Black Panther Album without the trip, but the next album he made after the visit was To Pimp A Butterfly. Jimi Hendrix along with Bob Marley visited Morocco in the late 60s, opting for small-town Essaouira rather than the tourist-filled Marrakesh.
French Montana regularly visits Uganda for philanthropic reasons but also to refresh his music. Without the trips, we wouldn't have Unforgettable featuring Swae Lee.
Alicia Keys visited South Africa in 2012 for the first time with MTV's Staying Alive, an HIV prevention and awareness initiative.
"The trip gave me a new purpose."
Steve Harvey recently took an emotional trip to Ghana and encouraged others to do the same. Even Charlamagne Tha God also went to South Africa and did the same.
I'm encouraging all my brothers to go back to Africa and reclaim what was taken from you!!!! Who agrees? Let's discuss. https://t.co/jqKFdYEJW4

— Charlamagne Tha God (@cthagod) January 28, 2019
---
How to do it right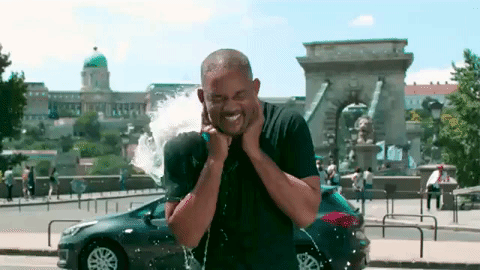 The U.S. can oftentimes be quite suffocating in its spaces for Black and Brown creatives. The only way to make room for Black and Brown expression is by setting out to places where you are the majority.
It's important to not just change the scenery but to actually immerse yourself in the perspectives of the place you're visiting. Actually go to the less touristy attractions, visit a village, befriend locals, learn the history and contemporary politics. Become a citizen of the world and everywhere is home.
Artists often promise to go out to other continents if convinced by enough fans. But in reality, they should be visiting for themselves. Jidenna's perspective is a powerful one. Once you realize that you are in fact the majority in the world, you move differently.
You move with the strength of knowing that there's another way to achieve success, one that gives and takes from a broader tank of resources.