In 2012, John Mulaney released his comedy special New in Town (which I love, by the way). But, each time I watch it, there's always one joke that rubs me the wrong way. It goes like this:
"You could never put together a heist with women. Like Ocean's Eleven with women wouldn't work, because two would keep breaking off to talk shit about the other nine."
He provides an example, miming a woman cracking a safe. Her friend and heist accomplice says, dripping with sarcasm, "I love how you can just wear anything."
Flash-forward to 2018, and it turns out you can. The movie, Ocean's 8, starred Sandra Bullock as Debbie Ocean and co-starred Rihanna, Cate Blanchett, Awkwafina, Mindy Kaling, Helena Bonham Carter, Sarah Paulson, and Anne Hathaway. And it made $140 million.
Remakes of male-movies can find an audience, make a lot of money, and simply be good movies (looking at you, Ghostbusters haters). It's time for movie studios to start making them– in a way that's not just surface level or a cash grab.
Gender-swapping should lead to a deeper, or new, understanding of the relationships in the movie. In Julie Taymor's The Tempest, for example, having Helen Mirren as Prospera instead of the male Prospero changed how we look at the relationship between her daughter.
Instead of watching another iteration of the stereotypical overprotective movie dad who bars his daughter from being with her boyfriend (see: Father of the Bride), we get to explore the more unique protective mother-daughter bond.
Here are some ideas for gender-switched movies:
1. James Bond
The world would probably literally explode if everyone's favorite British spy guy was instead a woman, but how cool would that be? Plus, we could then reverse the objectifying trend of Bond girls and have the first Bond guy.
If Magic Mike proves anything, it's that the female gaze is real and that there's a market for it.
Additionally, Captain Marvel's Lashana Lynch will be portraying the new 007 in the upcoming Bond 25. However, she will not be the next James Bond– that still belongs to Daniel Craig, who in the film goes into retirement before quickly returning to face-off against Rami Malek's villain.
Prediction: Whiny dudes will be shaken AND stirred.https://t.co/Tr5enuP53q

— John Scalzi (@scalzi) July 14, 2019
Still, it's a major step forward and a sign that the nearly 60-year franchise is open to change. Another big development? Fleabag star and creator Phoebe Waller-Bridge was added to the screenwriting team, making her only the second credited female writer in the franchise's history.
The film is also being helmed by Asian-American Cary Joji Fukunaga, director of True Detective season 1 (the good season).
---
2. It Follows
In the 2014 horror film, the protagonist Jay (Maika Monroe) sleeps with her boyfriend and soon has a thing/ curse/ person relentlessly following her, unless she can sleep with someone else to pass it on.
It plays as an STD metaphor, so it's unsurprising that a girl is a primary victim. In other words, it fits within the general narrative that girls shouldn't have sex, or they'll be permanently stained.
Do you think, by putting a guy in her place, there'd be the same subtext of shaming? Or would his quest to rid himself of the curse (and by definition, getting someone to have sex with him) seem less sympathetic and more like assault?
Ideal for the part: Noah Centineo, traditionally cast in the heartthrob role in teen movies (the smash hit To All the Boys I've Loved Before is the most prominent example). The audience's built-in perception of him would make for a complicated watch.
---
3. Pretty Woman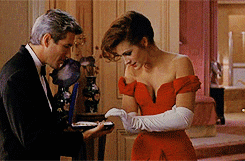 I have to admit, this idea sounds like a stretch and is definitely less palatable in our society's standards. Rather than the rich man (Richard Gere) who picks up a sex worker (Julia Roberts) and makes her a "respectable" woman, why not a rich woman and younger male escort?
Why is the rich older man/ poor woman automatically seen as "romantic," while the other version screams "cougar?" This movie could make viewers challenge that question.
Ideal cast: Halle Berry, Michael B. Jordan. Having attractive leads could help the audience get over their discomfort with the idea. And also that would just be an amazing pairing.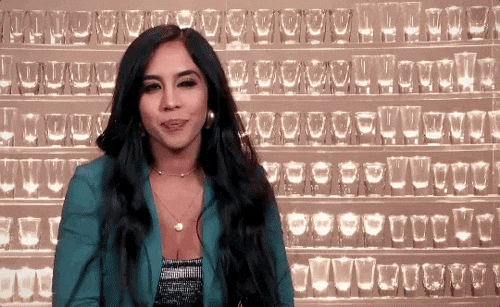 ---
4. A Star is Born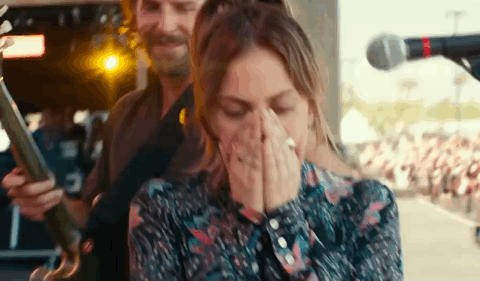 Instead of the doomed, aging male rock-star, what if the established star was a woman, who guided and watched her boyfriend rise from obscurity to fame. How would the power dynamics be different?
And would the part of the most recent version, where Ally (Lady Gaga) receives flak for staying with her alcoholic husband Jackson (Bradley Cooper) after he publicly embarrasses himself, be changed if the genders were reversed?
Would a man be blamed for staying with his wife?
Ideal cast: Gugu Mbatha-Raw, who compellingly portrayed a pop star struggling under the weight of fame in 2014's Beyond the Lights, and Austin Butler– recently cast as the new Elvis in Baz Luhrmann's upcoming movie– as the upstart.
---
5. Whiplash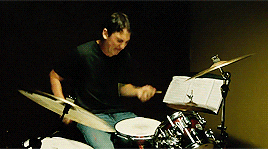 In the film, extremely harsh drum teacher (J.K. Simmons, in a role that won him an Oscar) pushes his student (Miles Teller) to the edge. Would a woman in the teacher's role be as terrifying?
Or what if the student were a girl– would audiences be able to tolerate a man nearly destroying a girl's sanity?
Ideal for the part: Millie Bobby Brown, who's shown a remarkable reserve of emotion and anger as the telekinetic El in Stranger Things, as the young student pushed to the brink.
---
6. Creed
In that same vein, the boxing coach (Sylvester Stallone) in movies is always played by a man. Women in boxing movies are generally relegated to the role of a tough-but-supportive girlfriend– with the notable exception of Hillary Swank in Million Dollar Baby.
In the new version, a female coach would train the young disciple (Michael B. Jordan), inspiring him and pushing him to greatness.
Ideal for the part: Empire's Taraji P. Henson, who also portrayed a tough-as-nails NASA scientist in Hidden Figures.
---
7. Her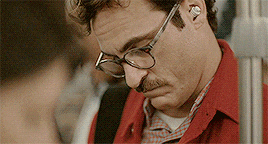 A lonely man (Joaquin Phoenix) falls in love with a virtual system (voiced by Scarlett Johansson). Women's voices are seen as more soothing or sensual, and women often voice these machines or are machines that become the object of male desire (see Ex Machina).
Amazon's Alexa, of course, is voiced by a woman. The Miley Cyrus episode of Black Mirror turns that trope on its head, with the pop star voicing a foul-mouthed robot– one that was originally meant to provide glib messages of empowerment to her fans.
In the gender-swapped version of Her, a lonely woman would fall for the voice of a man.
Ideal for the part: Nicole Kidman, currently portraying a woman grappling with the death of her abusive husband– the grief, the relief, but most of all the loneliness.