New York-bred artist 4ndreas is in-tune with his emotions and what he jots down on notepads.
His lyrics, at most, are retrospective and speak on things like his childhood, getting lifted, and his dealings with love/heartbreak,
"I always try to make sure every song evokes some emotion."

4ndreas added, "All of my songs are based on my life, so however I'm feeling during that session. Everything usually revolves around love, my experiences, time, my aspirations, and my family."
Likewise, the Good Times Ain't Cheap rapper makes sure that his sound palettes are full of lush arrangements, bright piano loops, open hi-hats, subtle bass, and acoustic guitar chords, to name a few.
The cadence he uses slightly draws from the likes of Alex Wiley and Mac Miller. Throughout each track, listeners can hear 4ndreas oscillate between melodies, catchy hooks, and emotionally-vulnerable bars.
In summary, he says, "I'm what it'd sound like if Mac Miller, Frank Ocean, Lil Wayne, Drake, J. Cole, Kanye, 40, Boi-1da and Timbaland had a bearded baby."
View this post on Instagram

Before creating, 4ndreas will sit at the keyboard and play around until something catches his ear. Then, he'll record the melody created and pass it through different sounds.
Afterward, he builds the beat up around the tune and contemplates on what to write. If everything sounds great, 4ndreas lays vocals down.
However, lately, he's been switching up the process to stay on his Ps and Qs. Speaking of which, 4ndreas is more than a musician. The creative multi-hyphenate also dabbles in songwriting, producing, and designing.
View this post on Instagram

4ndreas began making music with the violin when he was seven and took lessons for several years. At the time, his older sisters played different instruments, so he was learning guitar and piano as well.
Then, 4ndreas learned how to make his own songs in Garageband at 15-years-old and has been at it ever since.
One thing 4ndreas admires about music is its worldliness. Regardless of where the music lies, it can help someone get through a tough time.
His recent 5-track effort, Good Times Ain't Cheap, displays vulnerability, a fighting spirit, and just, going wherever life takes him. Sonically, the tracks have a calm-feel.
They integrate acoustic instrumentations with open hi-hats, electro synths, and other spacey elements.
The first song off of Good Times Ain't Cheap, "Flowers," sees 4ndreas in awe of a shawty he'd like to make his misses. "Flowers," in this case, refer to sticky green and are said to be like no other.
As noted in one line, "Live on the east. But my flowers are from Cali." As the song moves forward, 4ndreas addresses the snakes coming out of the garden and forewarns them to stay away.
He has no time for fakers and plans on keeping it that way.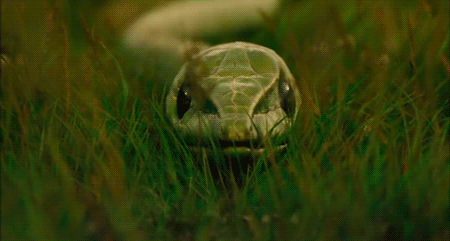 Towards the bridge, the musician goes acapella, throwing in claps, lasers, and snares so he can give his newfound lover a standing ovation. "Flowers" also carries a commanding piano number, spacey synths, and a mellow backdrop.
This song, in particular, gives 4ndreas to use witty punchlines like "Spark it with my words. That shit always light."
This girl who has caught his eye deserves the world and then some, according to the rapper. She's been treating him like a king, and now, he wants to treat her like the queen she is.
"Good Times Ain't Cheap" takes a minimalistic approach towards production, using only a bright acoustic guitar loop and subtle hi-hats, snares, and 808s.
In this song, 4ndreas reminisces on simpler times like getting pancakes in the morning and summer with no worries.
At first, one will presume this your typical break-up song, but deeper into the listen, they'll come to realize that 4ndreas is shedding light on a dark period in his life.
"Good Times Ain't Cheap" serves more as an outlet for the artist, and he speaks to the person who put him in harm's way, "Do you know how many nights I was scared for my life? Do you even know what that shit does to a child?"
To put into better terms, 4ndreas unveils what he went through growing up. Though it was bittersweet, yelling matches and constant fear made life sour for a while.
View this post on Instagram

Smoothly transitioning into the speakers, "Halos on Devils" showcases 4ndreas being sincere towards a woman he's fallen for.
Production-wise, "Halos On Devils" uses dark piano progressions, electric guitar loops, electro synths, 808's, and trumpets! The tone, overall, is calm and allows 4ndreas to tell his love that he'll be there through thick and thin.
Lyrics like "You don't need that burden, protect you from this ill world," and "See halos on devils, and I see angels with horns. You don't know which way that these demons take form," gives listeners the gist of things.
Likewise, the song shows that he's protective and doesn't want his love interest to be in danger. The standout piece of "Halos on Devils" is the guitar number and singsong flow he uses.
The fourth song, "While She Dreamin'," carries a concept that fits well with the song's underlying meaning and delivery.
Although "While She Dreamin'" is a minute and twenty seconds long, the production exhibits enough lush arrangements to give the song a trance-like vibe.
Together with dwindling chimes and a knocking 808, 4ndreas uses an auto-croon to flex a little and speak more about his love interest.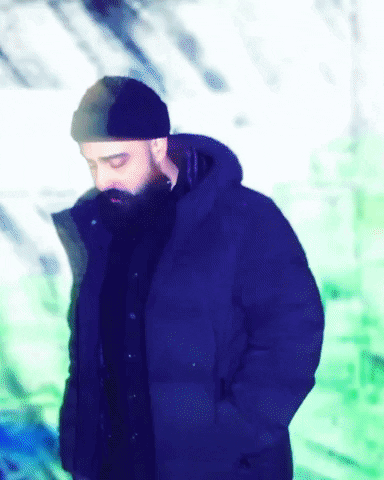 Lastly, "Never Fold" speaks about hurdling over obstacles that life throws at you.
It's safe to say 4ndreas has a constant war going on in the mental (like all of us), yet the rapper takes affirmative action by staying ten toes down and not giving in to negative thoughts.
Instead, he remains optimistic, thanks to his lucky stars, and continues pushing towards his goals while showing immense love towards others.
Cadence-wise, 4ndreas uses solid rhymes and sets a serious tone. Sonically, however, "Never Fold" makes use of ambient yet spacey backdrop by meshing snares with roaring electric guitar progressions, 808's, open hi-hats, and laser beam loops.
Ultimately, "Never Fold" can be referenced as a motivational and uplifting anthem.