GoT may have dominated Emmy press coverage in the wake of its historic 32 nominations, but if you look closer, there's another story going on.
After the awards show set a record of its own last year, with 38 nominations going to actors of color (but just three– Regina King, Thandie Newton, and Darren Criss — taking home trophies), the Academy nominated only 24 diverse nominees this time around.
This number is also down from 2017 when 27 POC actors got nominations.
In another discouraging stat, actors of color were completely shut out from entire categories including Lead Actress in a Comedy, Supporting Actress in a Drama, Supporting Actor in a Comedy, Supporting Actress in a Comedy and Guest Actor in a Comedy Series.
Still, there are some bright spots. Ava Duvernay's limited series When They See Us, about the Central Park Five (now the Exonerated Five), grabbed 16 nominations– the most for Netflix this year– including for Jharrel Jerome's devastating turn as Korey Wise.
Visibility is paramount. Thank you to the @TelevisionAcad for #WhenTheySeeUs' 16 #Emmys nominations. pic.twitter.com/Yi1MewvZUp

— When They See Us (@WhenTheySeeUs) July 16, 2019
Another well-deserved nomination went to Billy Porter for his role as Pray Tell in FX's drama Pose about LGBTQ ballroom culture, making him the first openly gay, black nominee for Lead Actor.
The show, which also counts transgender activist Janet Mock as a writer and director, was also nominated for Outstanding Drama Series. In an Instagram post, Porter celebrated his nomination spoke about Pose's trailblazing importance:
In an interview, he added,
"I'm here for a reason. I'm here so I can be on this other side to tell this story about this world. We're here. We've always been here and we're not going anywhere — get used to it."
Another show about LGBTQ counterculture and drag queens, RuPaul's Drag Race, won for Outstanding Competition Program and Outstanding Host for a Reality or Competition Program last year, becoming the first show to win that pair of awards.
This year, it earned 14 nominations, a record for its home network VH1. (It was nominated for 12 last year.) But it took 10 seasons before the Academy took note of the show, and producers reflected on its uphill battle and status as an underdog.
For a show that gave us that, give it all the awards.
In another sign of the Academy's LGBTQ recognition, SNL's Kate McKinnon again received a nomination for her work. So did Ben Whishaw, for his role in A Very English Scandal.
Billy Eichner, the openly gay host of Billy on the Street, was nominated for a fourth time, this time for Best Short Form Variety Series. Additionally, Queer Eye, Netflix's tear-jerker of a makeover show, led by five gay men known as the "Fab Five," was nominated in six categories, including Outstanding Structured Reality Program category.
Industry heavyweights Kumail Nanjiani (The Big Sick) and Oscar-winner Benicio del Toro (Traffic) picked up their first Emmy nominations, for an episode of CBS All Access' The Twilight Zone and Escape at Dannemora, respectively.
Additionally, Sandra Oh, who made history last year by becoming the first Asian woman to receive a nomination for Lead Actress in a Drama Series, was again nominated in that category, as well as for her hosting gig on SNL.
There were several perennial nominations who were again recognized for their work, including Viola Davis (How to Get Away With Murder), Laverne Cox (Orange Is the New Black), Sterling K. Brown (This is Us) and Anthony Anderson (black-ish). Don Cheadle picked up his eighth nomination, this time for Black Monday.
Female writers honored this year included Natasha Lyonne and Amy Poehler for their work on Russian Doll, Phoebe Waller-Bridge for her work on HBO's acclaimed Fleabag, Duvernay for When They See Us, Amy Sherman-Palladino for The Marvelous Mrs. Maisel and PEN15 creators Maya Erskine and Anna Konkle.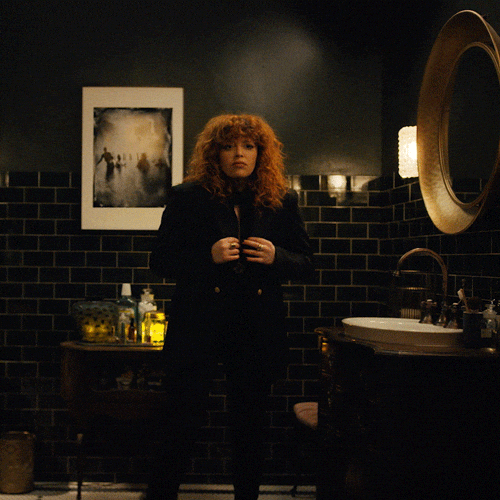 While these may sound like wins, a Variety article sheds a light on the huge gap between male and female nominees in writing categories. For instance, the best writing: The drama category is 77.8% male and 22.2% female nominees, all of whom are white.
The limited series/TV movie writing is 88.9% male and 11.1% female. The field of comedy writing actually ran in favor of the women, with 58.3% female nominees (41.7% male). Still, only 8.3% of nominees are non-white.
These stats are reflective of the disappointing year for diversity — some wins, but still, a long way to go. Let's hope the Academy keeps moving forward in the years to come, not back. We need these stories.