You can deadass earn cyptocurrency for watching porn and shwapping it
To all the Don Jons out there that can't wait to get back to the crib and rub one out, there's a movement that is looking to pay you for watching porn.
Ladies, don't think you're left out. The whole world knows your secret and we know you are watching too.
In fact, Pornhub's top trending search through 2017 was 'Porn for Women.' Kind of impossible to miss a 1400 percent increase.
Who knows? Maybe this is something we can all agree on – making bread watching porn through tech startup Vice Industry Token.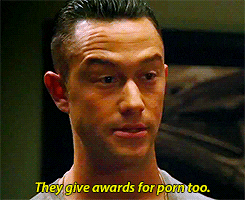 So, how can you can you cop coin for shwapping it? Here's how Vice Industry Token works.
The platform was created to break away from the archaic ways of ad-based free viewing.
VIT is an example of a new wave of viewing adult entertainment. It is a blockchain based platform that adds a crypto incentive.
In other words, it pays you for paying attention and pushes porn producers to reward you with high-grade content.
This is the promise of VIT founder and CEO, Stuart Duncan, who said,
"The commercial model with sponsored content is broken. People's attention is a valuable and scarce resource. The Vice Industry Token platform upends the ad-driven commercial model to capitalize on the new 'Attention Economy', permitting porn publishers to actively engage with viewers by rewarding them with VIT for their genuine attention and authentic engagement…"
VIT investors gain these cryptographic tokens by performing specific actions requested by producers. Don't be shook, there will be no cartwheeling butt naked for crypto bread.
https://giphy.com/gifs/naked-dating-gif-49PcJPd4njkeQ
Producers will simply ask you to upvote, comment, or share their content. With each engagement, naughty video viewers will receive a fraction of VIT and porn producers and curators will see a portion as well.
When you rack up enough VIT, discounts of up to 80 percent for products and services from established partners like Penthouse TV will only be a click away.
Seems like a genius idea – getting paid for doing the DIRTY DEED. It really gets no better than that.
If you're serious about investing in Vice Industry Token, the company is scheduled to commence selling VIT tokens February 20.
Act fast though as VIT is only making two billion of the four billion tokens available to the public for purchasing. Currently, you've got 24 hours to secure some #VIT ahead of our upcoming #TokenSale.
Our Flash Whitelist is Now LIVE! You've got 24 hours to secure some #VIT ahead of our upcoming #TokenSale – What are you waiting for?! https://t.co/cvlPU1phHx #crypto #blockchain #porn #ViceIndustryToken #adult #cryptotwitter pic.twitter.com/e1Tzei6JSz

— VIT (@VITMediaToken) February 5, 2018
FYI: Users have already reserved more than $5 million USD of VIT. Click here to find out more about the adult cryptocurrency.
Don Jon would definitely approve.