You can bring weed, coke, and heroin into stadiums at World Cup in Russia
For all you soccer fans skeptical about going to the 2018 World Cup in Russia because of the country's recent antagonism against America or the fact that we didn't qualify for the tournament, I urge you to reconsider.
You'll be able to bring weed, coke, heroin, and other recreational drugs into stadiums.
Apparently, in Russia you can bring around these drugs if you have proper medical documents. I don't know what documentation allows for heroin use, but it's time to get those docs on speed dial.
Newsweek reported on the extremely chill Russian drug laws:
"The Moscow-based Eurasian Economic Union (EAEU), a joint economic trade bloc of countries including Belarus, Kazakhstan and Russia, allows for certain banned narcotic and psychotropic drugs to be brought into the country with supporting medical documentation. The Russian-led union of nations gives foreign travelers the right to carry drugs including cannabis and cocaine with the proper prescription papers.
The EAEU policy towards narcotics goes in concordance with FIFA's own rules that allow for spectators to keep the pack on them if they have proper documentation as well.
From Newsweek:
"FIFA rules also allow spectators to have narcotics on their person, but they must have a prescription written in either English or Russian, the pro-Kremlin Izvestia newspaper first reported. Russian Federation laws about proper conduct for spectators will still be in effect at all of the 11 Russian cities hosting World Cup events. The country's smoking ban in Moscow, St. Petersburg and Sochi venues will also still be active."
Again, all you need is some official doctor's note and you can be off the shits all over Russia this summer:
"The full list of substances allowed into Russia as it hosts the World Cup events between June 14 to July 15 will allow for cocaine, codeine, morphine, amphetamines and cannabis."
There's already massive problems in Russia with soccer fan violence and racial abuse, maybe giving everybody a couple pulls of sour will keep things homeostatic during the World Cup.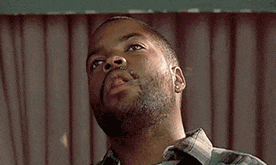 Regardless, Russia 2018 will easily be one of the most hotboy sporting events ever held.