Xbox body wash to hit shelves this July: Have nerds officially won?
Once upon a time, 'revenge of the nerds' was a phrase used to describe the full-circle that's taken between the popular kids and the loser that got stuffed in a locker.
Well, after news of Microsoft and Unilever partnering for a line of body wash, body spray, and deodorant inspired by the Xbox brand last week, it's safe to say mission accomplished.
Microsoft is making Xbox body wash https://t.co/xTLifm4Njx pic.twitter.com/Md1v7cAEFY

— The Verge (@verge) June 4, 2019
At a time of political turmoil and environmental crisis, somehow, someway, there was time to come up with a line of self-care products to carter to the.. avid gamer?
If nerds getting their own fragrance, at the hands of the very company marketed toward their rivals nonetheless, doesn't put the nail in the coffin, I don't know what does.
According to GameSpot, the product will be released exclusively in Australia when it launches in July and will also be under Unilever's Lynx line, a parent company to Axe. The idea is for gamers to "power up" with Xbox Lynx products before leaving the house.
"We see Xbox fans achieve incredible things every day, and we wanted to celebrate that elevated skill, passion, and determination by creating something truly special," said Tania Chee, the business group lead for Xbox Australia / New Zealand, in a statement.
"Now, powering up can be as simple as a quick spray before you head out the door."
As far as how it smells? Contrary to the Red Bull and Doritos fusion one might expect, Microsoft says the answer is fruit, herbs, and various styles of wood.
"Lynx Xbox is a fresh scent of pulsing green citrus, featuring top notes of kaffir lime and winter lemon, aromatic herbal middle notes of mint and sage, and woody bottom notes of patchouli and clearwood," reads the product description.
"Containing a range of natural essential oils, the Xbox Lynx range comes with a sleek new look and features a body spray, deodorant, and shower gel."
Microsoft is releasing an Xbox shower gel, which is good because I've NEVER washed my Xbox.

— Stephen Colbert (@StephenAtHome) June 6, 2019
it's 2028, your husband comes out of the shower smelling like Xbox Body Wash as you're restocking your Charmin megaroll, neither of you remember how to use a door bell. your heart is full.

— Ryan Broderick (@broderick) June 4, 2019
As bizarre as Xbox-scented body wash may seem, I'm lowkey surprised it didn't exist already. The global games market value rose to over $134.9bn in 2018. We've seen rappers cross-promote with big-time gaming streams like Fortnite and gamers becoming celebs themselves.
The idea is not too farfetched.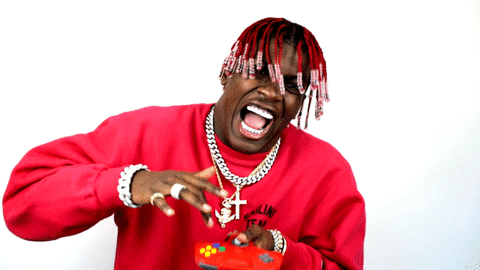 "Whether it's unlocking a Lambo in Forza or reaching Spartan Rank 152 in Halo 5, there's nothing quite like the rush that comes from leveling up in your favourite game," reads the press release.
"To celebrate its fans' latent abilities, Xbox Australia has partnered with Lynx to transform the feeling of 'levelling up' into a fragrance, empowering fans to lift their game both on and off-screen."
The kids who were once stuffed in lockers are now at the top of the capitalist food chain and this is sure-fire proof. Good job nerds, avenged you are. Click here to check an interesting article on Body Washes.