X on Demand is the Black streaming service we've been waiting for
When faced with a wall of rejection, some of us move on to easier paths, but some, like Rashidah De Vore, founder of X on Demand have forged a new one through that wall.
If Killer Mike needed a streaming service to watch during his "Living Black" episode on Trigger Warning, this would've been it.
What is X on Demand?
X on Demand is a fresh Black made streaming service founded by creative and entrepreneur Rashidah De Vore. De Vore was tired of executives rejecting Black productions because it couldn't be sold to a white audience.
#XODSundaySermon – Happy Sunday to all of our #XODFamily ! The next time you catch yourself about to complain, try to shift your focus on the positive and you will quickly see how things change.
Quote from African American poet and Author Rita Dove . pic.twitter.com/ksnDwlsCr4

— X ON DEMAND (@xodtvofficial) March 17, 2019
De Vore said,
"XOD was born out of my desire as a writer and creator to have a platform where like-minded creators would have a home and an audience."
But XOD is not just another streaming service with a specific audience in mind, it has a unique way of attracting participation. De Vore envisioned a place where Black discourse could thrive and integrated a Black Twitter-like forum into the streaming experience.
"As a site with a focus on connecting and entertaining the global Black audience, incorporating social aspects into the site with real-time commenting, video chatting and more – became a no-brainer to me."
What's in the Name?
A problem XOD may face during its growth is its name. The X in the title of the streaming service refers to the signatures of newly freed slaves, but the title "X On Demand" can have other connotations.
We asked Rashidah De Vore how she intends to navigate people away and prevent a mix up with porn sites that largely use the keyword 'x on demand.' But like the self-assured entrepreneur she is, De Vore believes that by controlling the narrative this will not be an issue.
"I'm very much of the mindset that this is a brand that will reach a point of holding its own and being recognized at face value with no connotations attached. Dick's Sporting Goods seems to have weathered just fine."
What kind of series' does De Vore hope to stream?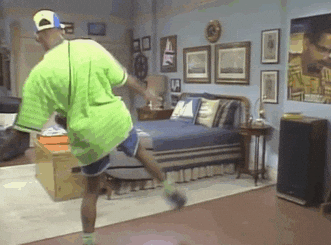 Before the birth of the site, De Vore has worked on getting every Black-centric show from the 70s to the aughts.
One she has had her sights on may be a controversial pick. In the grand scheme of things, The Cosby Show, despite Bill Cosby's recent scandals and convictions, is still worth preserving according to De Vore.
"The Cosby Show is arguably one of (if not the) greatest representations of a positive Black family unit to ever grace the airwaves, and I think it's more detrimental to our community to be without that representation for future generations – who didn't grow up with it – than it is to keep it hidden because of Cosby's actions."
How can you get your film/series on XOD?
X on Demand currently has over 30,000 subscribers and the platform is looking for content.
Much like the Bechdel test for bare minimum gender representation, the streaming service's criteria for submissions is simple: "All films and series submitted are directed, written and/or produced by a person of Black/African descent and have at least one lead character that is Black."
This could be the birth of another "race-based representation test" similar to a recent call for a "DuVernay Test." For a much-needed quality marker with more specific rules than the tests that came before it, say hello to the De Vore test.
Wow. Floored. What a lovely cinematic idea to embrace. What a thrill to be associated with it. Absolutely wonderful. https://t.co/zjoWBBIKVy

— Ava DuVernay (@ava) January 31, 2016
What's next for the platform?
De Vore told us,
"Growth. Plain and simple. We want to grow our library of content, our subscriber base, our advertising partners (Black-owned businesses contact us!) – just grow. After that, our next phase would be to venture into the original content realm."
XOD believes in the power of Black artists. Also, filmmakers to make content that is well-constructed and produced despite the lack of a Hollywood budget.
Rashidah De Vore said,
"We want to let the world know what Black creators are capable of producing, against all odds. If you've got the goods, send them to us at xod.tv/submit"
https://www.instagram.com/p/BtRLb7vBImX/?utm_source=ig_web_button_share_sheet
If you just want to stream the fire content, there are three sign up prices. The first is the 'Silver' subscription, it's free.99 and includes movies and shows with commercials.
The second is the 'Gold' subscription for $4.99/month. It includes some commercial-free movies and shows as well as video chatting (up to 3 users at once).
The last is the 'Black' subscription for $9.99/month. It includes commercial-free movies and shows and video chatting (up to eight users at once).
Go submit your work to support XOD or watch some Black-made films and shows!