With 'Proud Family' back, here's 5 more reboots Disney should consider
Penny where you at!
Your childhood is making a comeback. Disney's highly underrated show The Proud Family will be rebooted with new episodes available to stream on Disney+. (What a way to market your streaming service.)
The show will definitely have your faves Oscar Proud (voiced by Tommy Davidson) and Penny Proud (Kyla Pratt). Davidson spilled the news (by accident) emphasizing new episodes on Disney + not just reruns. Disney has not yet confirmed the rest of the cast including Sugar Mama (and I'll be mad if she's not coming back.)
https://twitter.com/whereisbuzzzzzz/status/1161487896286846976
Hopefully, the reboot will give the show a chance to address or change their problematic depictions of colorism. Please give Dijonay some respect.
But what other Disney shows could benefit from a 2020 hindsight reboot? Check out our list of shows that should be brought back to stream or air on Disney networks.
---
Kim Possible
*Di-di-doo-doo*
Besides Shego being responsible for many of our sexual awakenings, Kim Possible is ICONIC. From the theme-song to Wade's hacker man talents, there was and is still so much potential for this strong female-led series.
While many of the episodes were filler action plots, a reboot in 2019 with the amount of tech content available could really be successful. Plus that movie wasn't it.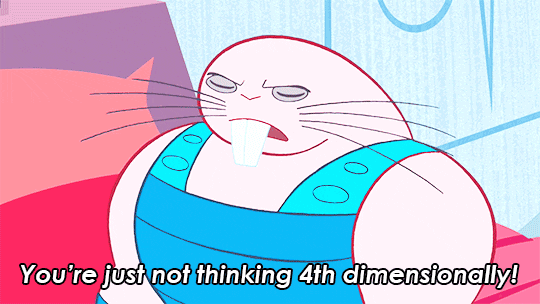 Imagine Kim Possible fighting online harassers and hackers and *cough Russian election bots cough.* Think Black Mirror but make it Kim Possible. Still, bring back Shego tho, please?
---
Phil of the Future
Futuristic plots and weird gadgets are always easy to come up with. Phil of the Future would be a great way to bring up important conversations about our own future as a planet.
Phil could easily have come back to live amongst us plebeians bringing telltale warnings of environmental disaster and technological advancements. Imagine Pim Diffy, a complex genius mastermind, both undermining Phil's goals and overachieving them.
---
Lizzie McGuire
Although it aired from 2001 to 2004, the show really hit cult status with everyone only having fond memories of the characters. Miranda and Gordo were absolute faves, back when 13-year-olds ACTUALLY looked 13 and you could really identify with them.
But the show did avoid delving too deep in topics that were too "heavy", like eating disorders and mental health. Perhaps a second go at it could prove successful?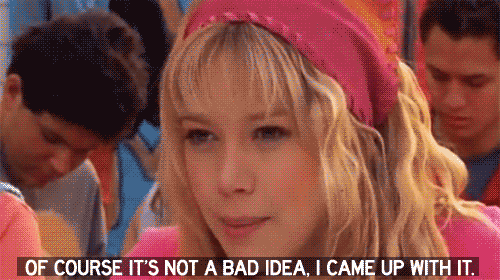 Listen, I know Hilary Duff says she won't do a reboot. But like, what if we collectively Tweeted that we need the Lizzie back to be the guide to her rhetorical teen kids? Or, maybe we could be satisfied with cartoon Lizzie, she was always a bit more assertive and would serve well in today's social media age.
---
The Weekenders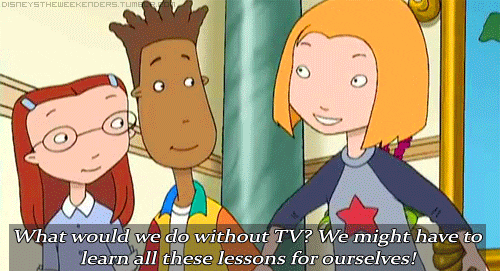 From 2000 to 2004, The Weekenders gave us sarcasm, biting commentary on the teen experience and parents. Disney canceled the show prematurely for…what reason? Maybe the clothing budget was too high (the animated characters had different clothes every episode).
The existentialism and life lessons on self-care and mutual respect were like no other animated show at the time. It's not that it would be dope to get a reboot, we honestly need The Weekenders back.
---
Recess
Recess had a lengthy run from 1997 to 2006, and for good reason. The show hit cult status, becoming one of the longest-running shows in Disney's Saturday morning lineup. and barely anything would have to change for a reboot. Maybe an update to the setting but otherwise the show would delight a new generation of kids all the same.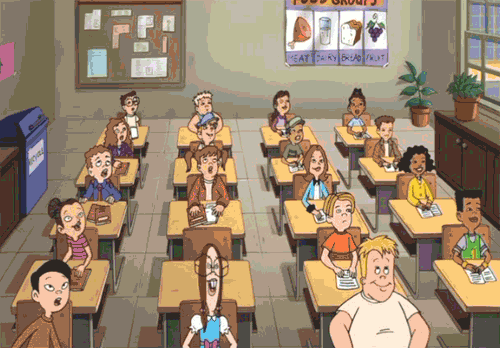 Whether Disney will actually listen to us or not, we can't wait for The Proud Family reboot.
https://twitter.com/JohnTheFame/status/1162482899838472192?s=20
---
Honorable mentions:
Out of the Box
Pepper Ann 
Emperor's New School
Also, we chopped up a playlist for all of you looking for that nostalgia. You're welcome.