Why Young Dolph is walking away from $22 million to stay independent
One could easily argue that Young Dolph is the most influential figure taking part in the resurgence of Memphis hip-hop. Whether it's his iconic ad-libs, authentic street credibility or his racks, in a short time Dolph has become a legend in his own right.
If you know anything about Dolph you'll know that he's a proud independent artist. The last time he spoke about signing a deal was on air at The Breakfast Club where he admitted he'd be open to the idea if the right opportunity came along.
Well, Tuesday it appeared as if he was contemplating if he had received the right one. Dolph took to Instagram to reveal that he had been offered a $22 million dollar record deal. He said to the camera,
"I done got myself in a fucked up ass situation, dawg. I don't know what the fuck to do, dawg. Really, tell you the truth, I do know what to do. I'ma let y'all know what's going on. For the last six months, I been having a mothafuckin' $22M contract debating over should I do the deal or not."
Finally, he threw the envelope on his Rolls Royce and mulling over the $22M before yelling, "Fuck the $22M!" and walking off.
Dolph's last album, Bulletproof peaked at No.16 on the Billboard 200, so the offer could have very well been real although he didn't mention who it was with.
Like Tech9ine, Chance the Rapper and many others, there seems to be a sense of pride that comes with sticking it to the man.
With streaming numbers and the ability to put out music yourself, the need for a corporate machine has almost gone obsolete.  Still, Dolph said on the Breakfast Club, "everything can get bigger" if he was to sign a major deal.
You can look at a rapper like Curren$y and compare him to someone like Nikki — who is pressed over album sales — and immediately see the difference. Yet, there are perks to both worlds and it's clear which one Dolph wants part of.
Dolph currently has his own label with artists signed and can release music his way and by his rules, maybe $22 million isn't enough.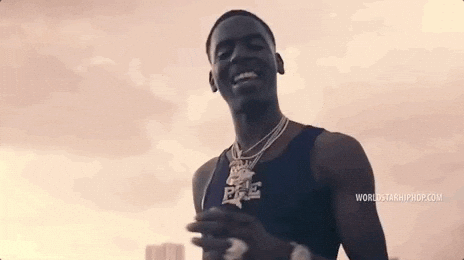 Either way, we know Dolph going to get the music off regardless.