Why shows like 'Cops' and movies like 'Gone With The Wind' are getting pulled
After 30 years of runtime, the television show Cops is #cancelled. The film Gone With the Wind? Now, it's just "gone."
The influence of police brutality and racial reform protests not just across the U.S., but also internationally, is finally catching up with the entertainment industry as companies put these controversial productions on the shelf.
Cops cancelled by Paramount Network. Live PD and Body Cam are put on hold.
Cops began in 1989 as a reality show that gave a glimpse into the operations of police officers in the field. Since then, it's grown into a long-spanning series with 32 seasons. The 33rd season was meant to premiere Monday, June 8.
After pulling episodes from the series on June 1 in the wake of George Floyd's murder and the protests that followed, however, the Paramount Network has cancelled the show altogether.
Like any reality TV show, it doesn't necessarily show the whole story, much like many modern-day narratives of police brutality on the cops' side. Especially in the current climate, Cops arguably contributes to harmful portrayals of people of color with how it features some of its criminals.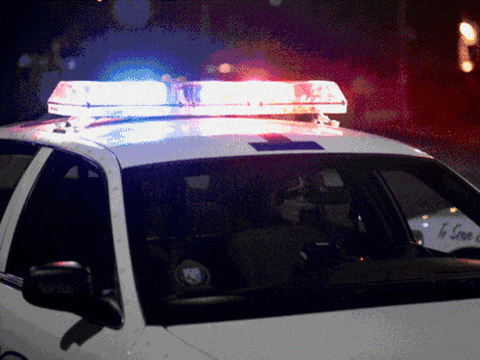 Even if this may not be the show's intent, its narrative of violence for the sake of showing a suspenseful police investigation isn't a healthy practice.
It's this insensitivity that arguably contributes to racism still being an issue today. Considering the current protests and calls for racial reform in the US, the last thing needed is a show that stirs the pot.
Cops isn't the only series that's been taken off the air due to current events. A&E has put their show Live PD on hold, and Discovery has done the same for Body Cam. Currently, their future schedules are undetermined.
---
"Gone With The Wind" blown away by HBO Max
While it's a classic film for the ages, Gone With the Wind isn't without its more controversial points of conversation.
The film starring Vivian Leigh; Clark Gable; and Hattie McDaniel, the first Black woman to win an Academy Award, has had its fair share of criticisms for showing racial stereotypes.
It also arguably promotes a romanticized version of the old South and the Confederacy due to being set during the Civil War, which only adds fuel to the fires of the film's critics.
The film has been temporarily pulled from the streaming service HBO Max, with a spokesperson from the company citing, "These racist depictions were wrong then and are wrong today, and we felt that to keep this title up without an explanation and a denouncement of those depictions would be irresponsible." 
The spokesperson continued saying the film "will return with a discussion of its historical context and a denouncement of those very depictions." It will also  remain "as it was originally created because to do otherwise would be the same as claiming these prejudices never existed."
HBO Max's move to create a discussion around Gone With the Wind once it's back on the service is a clever tactic in educating people about the work's historical context. Even though it's a classic, it's not without its faults.
Having a company acknowledge that is a big step in creating dialogue about race portrayals in media, and hopefully others will soon follow.
---
International Impact
U.S. television shows aren't the only ones that have been put on the shelf. The UK comedy series Little Britain and Come Fly With Me have also been removed from media services including Netflix, BritBox, and BBC iPlayer. In light of calls for racial justice and reform in society, the shows' uses of ethnic stereotypes and blackface aren't exactly the best for current times.
Comedians Matt Lucas and David Walliams, the creators of both series, have also commented on the shows' controversial aspects in previous years.
Lucas in 2017 said of the series, "If I could go back and do Little Britain again, I wouldn't make those jokes about transvestites. I wouldn't play black characters." 
He continues on to say, "basically, I wouldn't make that show now. It would upset people. We made a more cruel kind of comedy than I'd do now."
Walliams meanwhile has previously stated he'd "definitely do it differently because it's a different time. There's all kinds of tolerances that change."
Lucas and Walliams aren't the only ones who understand the harmful portrayals of characters they've played in media. Stand-up comedian Leigh Francis has also taken to social media to apologize for his caricatures of various Black individuals on his show "Bo' Selecta."
---
New Understandings
The fact that these shows and films are being taken down for showing racist and insensitive aspects, as well as actors noting these harmful portrayals, does show some promising things. 
For one, it indicates media outlets are paying more attention to the content they put out. The same goes for actors and comedians who are acknowledging the changing times. It shows that efforts such as police brutality and racial reform protests are having concrete effects on social systems. 
Most importantly, however, it shows that there's a new dialogue about stereotypes and prejudice opening up not just in media, but society as a whole.
Perhaps in time, other networks and celebrities may follow this trend and become more conscious of their content and what it portrays.