Why Monte Booker matters: A look into the future of Chicago's sound
When we see someone in the spotlight that we aren't used to seeing it's easy to assume they were catapulted into stardom, that some unforeseen hand intervened on their behalf influencing their success — that they're an industry plant.
But these assumptions, like all assumptions, are just mere symptoms due to lack of knowledge. Just because you never saw the come-up story doesn't mean there wasn't one.
That's why you should get hip to Monte Booker.
As one of the founding members of Zero Fatigue — which is a collection of creatives comprised of Smino, Ravyn Lenae, and others driven to bring sincerity and craftsmanship back to music — he has been able to establish a sound that has been steadily putting the Midwest on the map.
MIDWEST https://t.co/PZ9px0mgxj

— smi (@smino) September 6, 2017
Thanks to Chris "Classick" of Classick studios located on the western side of Chicago's Ukrainian Village, the group was able to bring their talents together to create something special. That is where Monte got his spark.
This 20-year-old has an ear like none other. Because he has a diverse set of influences that include the likes of Timbaland, Flying Lotus, Neptunes, and Kanye West, Booker offers a sound that boldly challenges the inescapable sound of trap.
While Metro Boomin, SouthSide, Zaytoven, and London on the Track are bringing a wave that, quite honestly, when it's all said and done, will be regarded as one of the most prolific eras of southern influence of all-time, Booker and his gang have found a pocket that's equally stimulating, but much more soulful.
For example, the single "Anita" has a slow, inviting trot, which sets Smino up perfectly to flex his vocals and voice inflections.
And on Ravyn Lenae's "Sleep Talking" Monte manages to cater to the softness of her voice while still giving enough baseline to follow along.
Working on blkjuptr, S!CK S!CK S!CK, and BlkSwn on Smino's three most recent works and Moon Shoes for Ravyn Lenae gave Monte the opportunity to create a chemistry that can clearly be heard in the music, and his penchant for jazz infused sounds allows for his artists to put on funky live shows, which, honestly, is what sets them apart from anyone in the game.
If you take a look at Booker's steady stream of SoundCloud loosies you'll see that the producer got his chops from putting in the work. There is song after song after song of instrumentals and remixes showing his range.
Back in 2005, Booker curated the 16th installation of Soulection's White Label Series that highlighted these very elements. In an interview, he spoke on the uniqueness of his sound as well as siting his influences.
"While creating this White Label I was definitely influenced by lots of jazz – primarily because of how innovative it is, electronic sounds and Flying Lotus. In fact, Flying Lotus should just be a genre at this point lol."
When you go to a Monte show or a show of any of the artists he does heavy production for, you're not going to a regular hip-hop show. He brings an experience that exists outside the boundaries of the official track length — almost like a jam band of sorts — and it's because his beats give the on-stage musicians the license to do so.
With the Zero Fatigue crew being on tour with SZA — who is arguably the hottest voice in R&B with her album CTRL debuting at number three on the Billboard 200 chart – it gives Monte and his fellow Zero Fatigue members a chance to showcase their new-age funk in front of larger audiences.
Earlier this week Monte announced he was headlining a tour of his own which will touch cities both west and east coast. Maybe an album is next?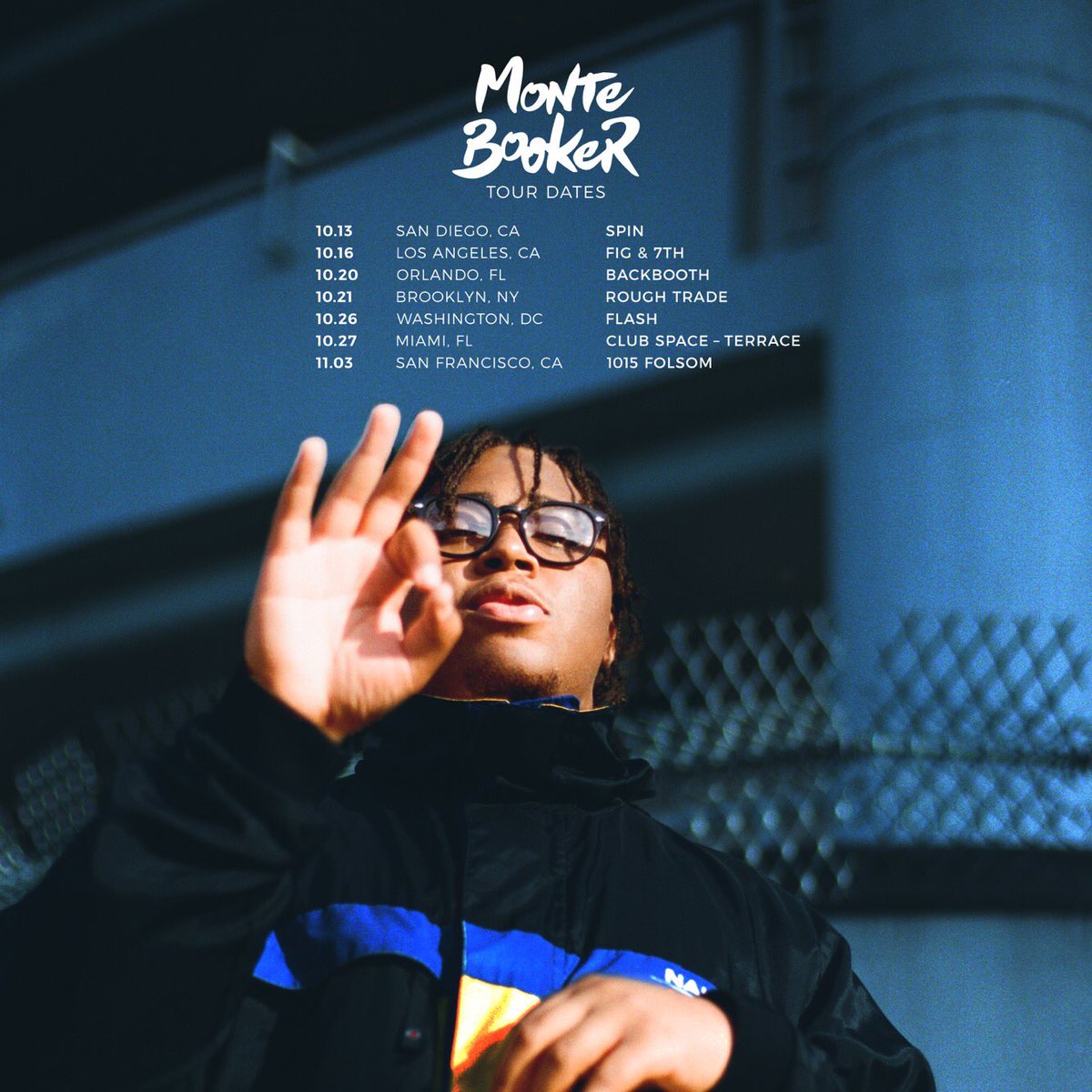 Artists like Monte Booker and Phoelix — who is another out-of-the-box producer from Chicago — are quietly building and growing a movement that in years may be at the apex of hip-hop.
So in a couple of years when Monte, Smino, and others like them are running the game, you can say you saw it coming.