Why Jada's 'entanglement' will be hard for the internet to forget
After several years of separation rumors, the Red Table Talk with Will and Jada Pinkett-Smith put them to rest. With it came Jada's new coning for a special kind of relationship status: entanglement.
And of course, hella entanglement reactions on the Internet.
https://www.facebook.com/538649879867825/videos/718425758995043/
For a period, the Smiths had separated in their marriage. During this time, Jada admitted to having had an "entanglement" with R&B singer August Alsina.
This is when Twitter went wild.
This Remix is taking me 😂💔🤞🏾#entanglement #AugustAlsina #JadaSmith pic.twitter.com/ZkNjAsN81Q

— Nomcebo Sibanda (@dzamnnncece) July 11, 2020
Jaden Smith: "Yo whats up Aug? How you feeling today bro?"

August Alsina: pic.twitter.com/qFSnlOgKAO

— Nathaniel (@ncognateaux) July 13, 2020
Entanglement the album 😂 pic.twitter.com/fhyQuwoZCF

— DatPiff (@DatPiff) July 14, 2020
https://twitter.com/russdiemon/status/1282793718387539976?s=20
https://twitter.com/just_BabyMel/status/1281752402299891712?ref_src=twsrc%5Etfw%7Ctwcamp%5Etweetembed%7Ctwterm%5E1281752402299891712%7Ctwgr%5E&ref_url=https%3A%2F%2Fftw.usatoday.com%2F2020%2F07%2Fwill-smith-jada-pinkett-smith-entanglement-memes-2020
Jay Z I think Beyonce had an entanglement with August pic.twitter.com/XGosTXJmjy

— Gon and Killua (@EaAayahb) July 11, 2020
Will's response was measured, but it was clear he wasn't satisfied with this term. He then went on to call it a relationship. The memes have started coming and they haven't stopped.
---
The tricky side of  "entanglement"
By using the word entanglement, it seems to be a positive spin move, on her part. With the years of speculation, they knew the answer would draw quite a bit of media attention.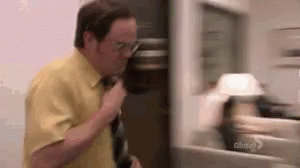 It's what happens in the media all the time: take something and call it something else. Will called this out, as he appears to have caught that move.
Entanglement implies that someone is helpless but to fall into a "situation" when it's a choice. Will and the rest of the internet saw this and jumped.
---
Don't get lost in bad entanglement reactions
Yes, entanglement was used as something of a responsibility avoider. But while Jada's was during a separation, some find it dangerous for others.
The concern stems from how some will use the entanglement reasoning to justify cheating. Cheating is wrong no matter what. Jada's reasoning drew loads of criticism, and her move won't likely work better for anyone else.
This is where the emotional investment really comes into play. People are taken back to their own instances of someone cheating in their lives, and see themselves in Will and Jada.
Their opinions appear to be personal.
A very short #entanglement story… pic.twitter.com/MNLOonp6Rb

— Bridgette Matjuda | Queen of Hearts (@BriMatjuda) July 12, 2020
---
Fixing family issues in the public eye is hard AF!
No one can front we love the drama. Who doesn't love some cheating gossip, especially about celebrities? Even if it's a couple we idolize. Remember Jay, Bey… and Solange?
Just connecting some hypothetical dots here, but at that moment we knew something was off. We saw the drama unfold from the moment Solange almost beat Jay's ass in the elevator.
A couple of years later we would get Lemonade and 4:44 revealing that there indeed were some underlying issues in Bey and Jay's relationship.
With them, we had closure, through the music. And with Will and Jada, it just happened to be on Red Table Talk.
Keep in mind, this relationship with August was during her separation. Relationship matters such as this are stressful enough, but with the world's spotlight, it's on a global scale.
And all eyes are on you especially when you're a minority power couple.
While that is part of the deal of celebrity life, remember that we choose to contribute to it. These are still real people, and most of us don't know them personally.
People will say what they will, but let's try to stay respectful.
You think you're having a bad 2020?
My man here is ahead of all of us. he's been screwed by August already, and we're still in July#entanglement pic.twitter.com/pOKSG396y1

— ︎🛹🛹 (@ojziy) July 11, 2020