Why did Tyrese linebacker shove a female fan? Ya boy investigates
From beefing with The Rock to baby mama drama and social media rants, Tyrese should probably just chill out and lay low a little bit.
But even when Tyrese Gibson tries to lay low, he still somehow, finds a way to take an L. It's gut wrenching to watch sometimes because we love Tyrese.
We love seeing Mr. Gibson having fun as Roman Pearce from the classic Fast & Furious series. We remember his legendary role in the hood drama Baby Boy. So when we see Tyrese wild'n out we laugh, but left still feeling bad for him.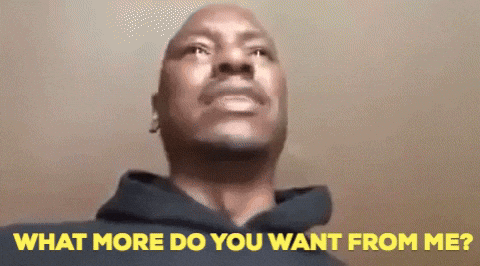 On Valentine's Eve, Tyrese was serenading fans at the Valentine's Love Jam in Detroit.
As the "Best of Me" singer was wrapping up his gig, one lady wanted to make it a night she'd never forget. After making up her mind to shoot her shot, the female lunged on stage running toward the singer.
https://www.youtube.com/watch?v=vx9GPHBLDIk
It seems like Tyrese didn't even have time to think "What Am I Gonna Do" as the "Sweet Lady" darted toward him. Caught off guard as the woman was sprinting toward him, Tyrese gave her a jolt she'd never forget.
Nearly stumbling to the floor, security rushed to rescue her, making sure she didn't fall off the stage or put herself in any more harm. Tyrese appeared apologetic as he did not leave the stage until he received confirmation that she was fine.
However, in this situation I don't give the L to Tyrese. I give it to the woman rushing the stage. Of course Tyrese could have given the woman a hug like she wanted.
Damn It Tyrese! Lmao he gave that a girl a line backer shove lmao

— Patron James™ (@GrownShortMan) February 14, 2018
With everything Tyrese has been through recently, his only focus is to see his son and secure his bags. I did find it hilarious that he handed the towel to another group of female fans and not the woman he pushed.
Maybe back in 2002 when Mr. Gibson was really poppin' with his music, he would have accepted the woman's shot. Ladies you have to understand you can't keep jumping on stage expecting to for men to accept you on stage while artists are wrapping up shows.
It's a "Shame" that it had to happen to Tyrese. Do you still want to see Roman Pierce in Fast 9? Let us know in the comments!