Why Coronavirus is cancelling everything but student loans and debt
Last year had us reeling. Each domestic or global catastrophe seemed to just usurp the next. 2019 was by most measures just a really difficult year. But what could we do?
Throw it in the wastebasket and move on.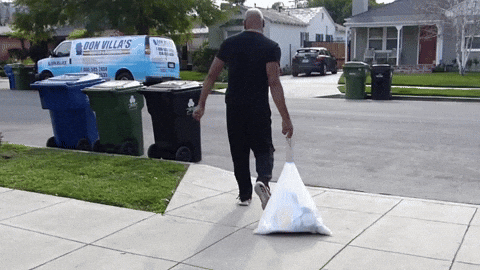 As optimists, as creatives, as human beings, we sought to stay positive and look toward the future. 2020 was supposed to be a new decade, a year that in the past shouted flying cars, unprecedented advancements in technology, and a utopian future.
Na, fam. Instead, we can't even get universal healthcare. And COVID-19 is bringing all of our issues to the forefront. We're in dystopia, and the whole entire world is feeling it.
https://twitter.com/KultureHub/status/1237164327775412224?s=20
Travel and tourism has naturally taken a giant hit from this global pandemic. Italy, the world's eighth-largest economy, is on lockdown, and that does not bode well for the future economy of the nation.
Nor does it bode well for the rest of Europe and the entire world, as we have seen time and time again in history (such as the Great Depression), that economic struggles in one country have a ripple effect across the entire world.
Coachella was supposed to be here in April, a glorious occasion that brings out some of the biggest stars on the stage and in the crowd.
Instead, it's been moved to October, but what's to even say the pandemic will be mitigated by then? TBH, the odds don't favor the likelihood of Coachella happening this year.
This is crazy #CoachellaCancelled #COVID19 pic.twitter.com/oWIvrxmLxV

— Mark Diamond (@MarkDMND) March 11, 2020
What about sporting events? The Italian League Serie A has already held games with no fans in attendance, and amid the country-wide lockdown, this effort looks to be continued.
The NBA is also experimenting with holding games with no-to-little fans in attendance. As soon as Thursday, the Warriors will be hosting the Brooklyn Nets with zero fans in attendance.
The Golden State Warriors are planning to play foreseeable home games without fans in observance of the San Francisco Health Office's order prohibiting group of events of 1K or more from assembling, source tells ESPN.

— Adrian Wojnarowski (@wojespn) March 11, 2020
This affects the feel of the game, the rhythm, momentum, and home-court advantage. Health is more important than anything else, but this change by the NBA brings the league into unchartered waters.
Will they postpone the season, and how will the in-arena workers fare without the disposable income of fans?
View this post on Instagram

According to the New York Times, Ireland's government has canceled all St. Patrick's Day parades and Boston canceled its parade too. Berlin and other cities in Germany have closed all state theaters, concert halls, and opera houses.
"No Time to Die," the upcoming James Bond flic, moved its release date back from April to November.
Bernie Sanders and Joe Biden have canceled political rallies, in order to try and stop the spread of the virus in large public gatherings.
The Tokyo Olympics are to be held this Summer, but Japan and the International Olympic Committee have been forced to consider the possibility of postponing the games or holding them with no fans in attendance.
Coronavirus latest:
– 93,017 infected globally; death toll rises to 3,201
– Tokyo Olympics could be postponed
– Hong Kong follows Fed cuthttps://t.co/i211SVCfva pic.twitter.com/qBRWbgUs7v

— Bloomberg (@business) March 4, 2020
Schools are being shut down or moved to online work. CUNY and SUNY schools specifically will make this change on March 19, Governor Cuomo announced today.
Starting March 19, @CUNY and @SUNY will move to a distance-learning model for the rest of the semester.

This will help us reduce density and reduce the spread of this virus. #COVID19

— Archive: Governor Andrew Cuomo (@NYGovCuomo) March 11, 2020
Not to mention students at the University of Dayton and the University of Michigan got the boot earlier today. Riots ensued in Ohio.
https://twitter.com/ScottFordTVGuy/status/1237732991889223680?s=20
Every aspect of life is feeling the effects of this global pandemic, an all-encompassing catastrophe of epic proportions and one that we have not been faced within modern memory.
We are standing witness to a global pandemic that will shake the global economy, and more than likely leave us in a recession at a most inopportune time.
Wall Street clobbered as crude plummets, virus crisis deepens https://t.co/iHeEcjjLFZ pic.twitter.com/oIvP0zgqNt

— Reuters U.S. News (@ReutersUS) March 9, 2020
We need unity to combat the growing climate crisis, the spread of disinformation and rise in authoritarian governments across the world.
More than anything, many of us need a news cycle that isn't constantly entrenched in negativity. We need a breather, a moment to relax before we strive to fulfill our passions and fight for our brothers and sisters who need help.
But COVID-19 has changed everything.
We at the Hub strive to be optimistic and remain motivated even in times of adversity. And we will continue to do so.
But it is unmistakably apparent that right now, it's hard to see a silver lining in all of this fam. Wash your hands and stay healthy and if you can, keep your eyes on the bigger picture.