Why celebrating Black creators is more than just a 'trend'
It's great to follow artists for Black Lives Matter. This movement has at least encouraged people to share art. More people are celebrating Black creators, which, let's be honest, is long overdue.
I've seen people create spreads, compile resources for BLM, and even just share great books and music from artists on social media.
While this is great, it does still bring about concerns. Companies and groups are beginning to offer opportunities for Black people now, when before it wasn't the case.
you should have a more diverse and fair label in the first place. don't let a movement push you to have more color in your label. can't believe i have to keep saying this, but we are not a trend?? have more black and poc artists because you want to not because it's "popular" rn.

— jaelyn (@jaaaelynnnn) June 4, 2020
BLM has become, to some, trendy.
https://twitter.com/bluekeyblade/status/1270397039927427074
---
Actual Support > Performative Support
This is reminiscent of June 2 where everyone posted black squares on social media for #BlackoutTuesday.  This originally started via the music scene as a response to the murders of Breonna Taylor and George Floyd.
From the business side, it made sense; it was a day of silence.
https://www.youtube.com/watch?v=1BNQZZvgV64
Spotify added 8 minutes and 46 seconds of silence on some of their podcasts and playlists. Other businesses put up a black screen for that duration of time. The short part is, everyone did some version of a black screen in silence, to commemorate these murders.
#blackoutuesday is not a trend to post black screens with no caption or hashtag. you're supposed to use this day to shed light on black businesses, artists, activists, something other than a black screen.

— lexi is seeing sza 🤭 (@stickybbhl) June 2, 2020
On the other hand, though, posting a black screen for users was…quite unpractical. With the same hashtag, it blocked out important bits of info regarding protests.
It also blocked info that simply focused on the Black Lives Matter movement entirely. It filled up the entire hashtag with nothing but black screens.
Furthermore, the people who did post up these visuals of black screens were not tantamount to the number of people who signed a petition for Breonna Taylor.
It was in fact higher, which meant a lot of these people showing support, were not actually supported in a way that could influence change.
Think about it. Posting a black square on a private Instagram account just isn't the same as donating to a Black-based organization. We need to think about how we can actively acknowledge and empower black creators. Support shouldn't be on what's trending.
---
Relearning is better than nothing at all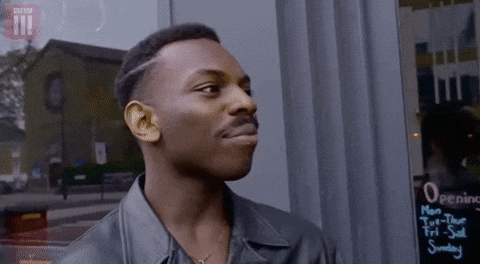 I saw a friend post a picture regarding an Instagram challenge. It was a challenge in which he was to post up Black writers he followed or read. Instead, he wrote about why you shouldn't just read Black writers just when it's trendy. It's a good point to keep in mind.
I think it's great to keep promoting Black creators, especially when there is more attention to the movement. People should celebrate Black artists all the time, not just when there's attention about them dying.
But, at the same time, that's not the world we live in. A lot of people I know barely even read for enjoyment, let alone the question of how accountable they are with whom they are reading and not reading and why.
People shouldn't be excused, that's not what I'm saying, either.
---
Fakers  gonna fake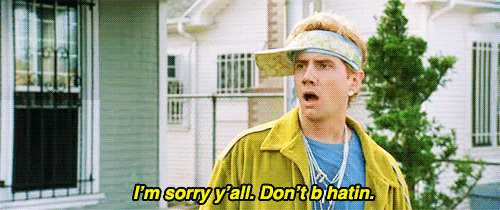 It' easy say that this can't be the world we live in but it really should be.
People, especially adults, are more than capable of playing catch up, discovering new authors, and new titles. If you discovered that you don't know any Black authors on your bookshelf, maybe take the time to think about why.
Look up authors, ask for recommendations. If you don't have any Black creators anywhere in your entertainment because you don't feel like looking a little deeper, you should find the time to educate yourself.
We can't force people to be authentic with their caring. Also, it isn't a Black person's job to educate you. There is so much talent that is worth paying attention to, purely because of said talent, not just because of the U.S.' political climate.
I don't think we can stop people from faking about caring. However, I don't think that should deter us from celebrating and giving Black creators the attention that they rightfully deserve, either.