Who is Melii? The Jiggy Harlem artist with the curls you need to know
Harlem artist Melii joins the growing list of prolific female rappers. Her rise to fame was quick as celebrities including Kylie Jenner.
Plus, Rihanna featured her song "Icey" on her story while promoting new FENTY products.
The Dominicana made waves when she remixed Cardi B's "Bodak Yellow" inserting Spanish lyrics. Soon after she presented original work that kept the bilingual music alive with her 2018 single "La Envidia Mata."
Melii also appeared on Meek Mill's album Championships as a feature on "Wit the S***s (W.T.S.)" Melii toured earlier this year with Meek Mill and left due to what she called "behind the scenes things," which sound a lot like possible harassment or at the very least confirmed disrespect.
Either way, the new artist rejects being brushed off.
Melii never misses a beat to release new music. She dropped her recent single "Who Changed" on March 11 then dropped phAses on the 27.
"Who Changed," tells the story of Melii's experience of accidentally shooting her friend at a party, and is deeply vulnerable. Melii expresses her suicidal thoughts and PTSD following the incident.
The artist writes her own music and states that trying to work on music others have written is difficult for her and is not organic.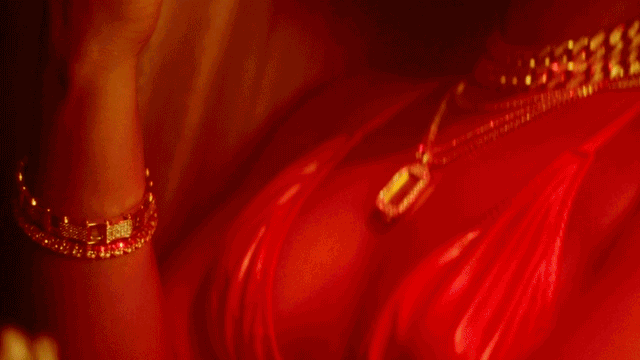 "I write poetry. I'm a poet. Whatever beat that I want in the studio is gonna come out as a rap, or it's gonna come out singing. Nothing that I'm doing is an act."
Her new release phAses is equally R&B and rap. There is also a definite Latin influence. When asked if she considers herself a singer or rapper, Melii insists on simply viewing herself as an artist.
Her music's everchanging mood encompasses the artist perfectly, her mixture of genres represents an experience the Latinx community often navigates.
More specifically, Melii represents a new era of unapologetic female rappers with hard hitting bars and vulnerable messages alike. Because of this, the Melii Mob has stood by the artist.
The "jiggy shorty with the curls" is nothing less than an artist who will continue to show her versatility and seemingly limitless creativity with resilience.
Make sure you check out her latest LP phAses, below