What's really good with Kanye lately? An investigation
Kanye West is probably one of the most egocentric artists to ever touch a microphone but when he drops the heat or has some fire leaked we always can expect the best quality of music.
Just an example, an ex-intern at Def Jam leaked information of a meeting regarding the release of My Beautiful Dark Twisted Fantasy.
Rory Farrell, who is now the co-host of The Joe Budden Podcast, said that each song was originally 10 minutes long, including a 20-minute-long version of "Runaway," according to the podcast interview he had with Eric and Jeff Rosenthal of ItsTheReal.
Farrell described how West showed up to a Def Jam Conference wearing a full suit with a kid dressed identically to him carrying his Louis Vuitton bag.
Before unveiling MBDTF Kanye scheduled a meeting the next day where he made everyone wear black suits, white shirts, and black ties.
Farrell claimed,
He shows up out of nowhere at the Def Jam offices like Lupe and Nas trying to get their albums out, in a full suit. He has—I want to say it was Don C's son, but don't quote me—there's a child dressed identical to him, carrying his Louis Vuitton bag. Comes in and is just throwing a fit at how shitty everyone is dressed. So he says, 'I'm not doing business today until everyone [here is wearing] a suit.'
MBDTF is Kanye's magnum opus, it's the ultimate display of his genius, and also his wildest, most eccentric traits.
This is man who said in an interview with Slate, 
"When I think of competition it's like I try to create against the past. I think about Michelangelo and Picasso, you know, the pyramids …"
But what's good with Kanye lately?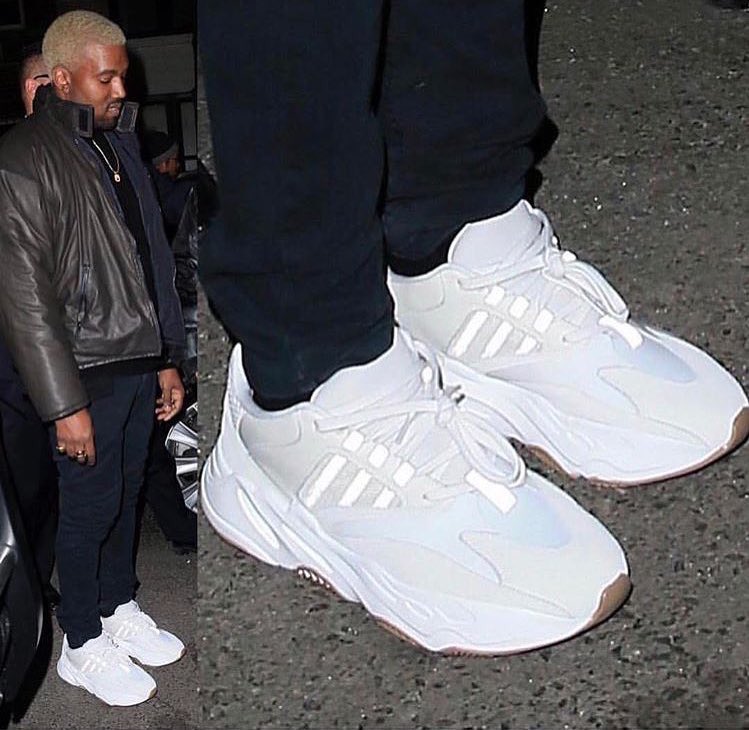 If you didn't hear, there was a leak last night! Someone leaked three Kanye West songs via SoundCloud, two of which featured ASAP Rocky, Young Thug, and Migos. Of course, all three have been taken down off of SoundCloud but we've managed to hear at least two that are still up on Youtube.
After listening to ASAP Rocky track, "Euro," I thought it was pretty good, but it was no "Jukebox Joints." Honestly, Rocky's verse saved the song, otherwise the track made me feel like I was listening to something out of 2013. Of course, the sample was tough.
Don't even get me started on the Migos and Young Thug collab. "Hold Tight," was absolute garbage. If it wasn't for Thugga at the end, I don't know if I would've let the whole song play out. The song sounded like a brain fart in all honesty. It sounded like me and my homies freestyling saucy, talking about smashing white women.
Check out Kanye's second verse below,
---
Sick Bars Bro…
I be actin' like I'm white (white)
Fuckin' white bitches, black and white dick (oh, ayy)
like we don't tiki talk shit, bossed up
100 bump, I do that shit all night
Sniff a line
I be sniffing Miley Cyrus with Miley Cyrus
In a bathroom with my thumb in her ass
Now I'm actin' like I'm white
---
https://www.instagram.com/p/BUxmyDHDMNy/
---
According to TMZ, Kanye is also looking to design the Calabasas High School sports' team uniform?
Kanye West is maybe eyeing a Yeezy-branded Calabasas High partnership. https://t.co/w19AuFVPL5 pic.twitter.com/96864akzE6

— Complex (@Complex) June 3, 2017
Currently, Calabasas has a deal with Adidas, the clothing giant that owns West's Yeezy brand. Yeezy's team recently met with school officials to pitch his idea, to design the school's sports uniforms and re-brand the program, changing the mascot name from Coyotes to Wolves.
How do you feel about Ye's creativity – his new kicks, music, and collaborations? We'd love to hear your thoughts.