What you can expect from Dave Chappelle's Broadway debut this Summer
Kevin Hart may be the "rockstar" of comedy but don't ever get it twisted, Dave Chappelle is the GOAT.
After dominating sketch television, taking a decade-long hiatus, then coming back to be one of stand-up's highest earners, it's clear this 45-year old D.C. native is cut from a different cloth.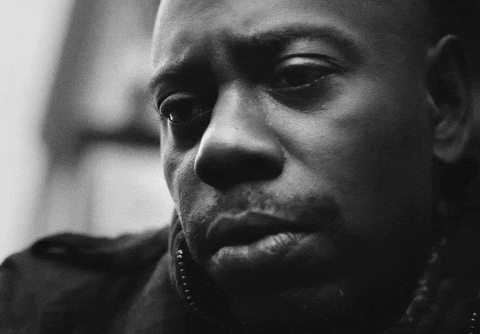 Which is why news of him making his debut at Broadway's Lunt-Fontanne Theatre this upcoming July for five-show residency comes to no surprise at all. As announced earlier this week, the shows will take place from July 9th – 13th.
It's not every day you hear of a comedian headlining Broadway but then again not everyone is Dave Chappelle. Thanks to Live Nation, The Araca Group and EBG, who developed the In Residence on Broadway series, Dave, and other acts such as Regina Spektor, Barry Manilow, Criss Angel, Mel Brooks, and others, will be performing live this summer.
Chappelle's last stand-up specials took place in 2017 where he dropped four comedy specials on Netflix.  Not only was he offered more than what he turned down at Comedy Central years ago, but he also had all specials pressed on vinyl as double-feature albums and received a Grammy Award for Best Comedy Album in 2018.
His Equanimity special even won an Emmy for Outstanding Variety Special (Pre-Recorded) in 2018.
Making matters sweeter, his Broadway appearance comes before expecting to receive this year's Mark Twain Prize for American Humor at the Kennedy Center Concert Hall in Washington, D.C. on Oct. 27.
Although controversial, Dave Chappelle has perfected his brand and is why he's still the most revered stand-up comedian alive. He took heat for his LGBTQ and Trans jokes in his last go-round, and will probably be flirting along the line of problematic for this series.
As you can tell from constantly being booked and busy, he makes it work.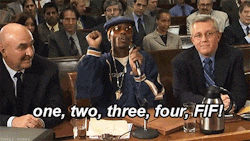 Within the residency, Morrissey from the Smiths has seen success,  playing to near sell-out houses and grossing $1.9M for his seven shows. Yanni's five shows took in $527,138, about 39% of its box office potential, Deadline reports. However, it'll be interesting to see what Dave brings in.
With his knack for touching on current topics and the litter of different issues to pick from, it's gonna be a for sure cant-miss.
Presale tickets for Dave Chappelle Live on Broadway will go on sale June 18 via Ticketmaster Verified Fan, but general tickets will be made available on Friday, June 21, at 10 a.m. ET.
Dave Chappelle Broadway Residency Dates:
Tuesday, July 9, 8 PM
Wednesday, July 10, 8 PM
Thursday, July 11, 8 PM
Friday, July 12, 8 PM
Saturday, July 13, 8 PM